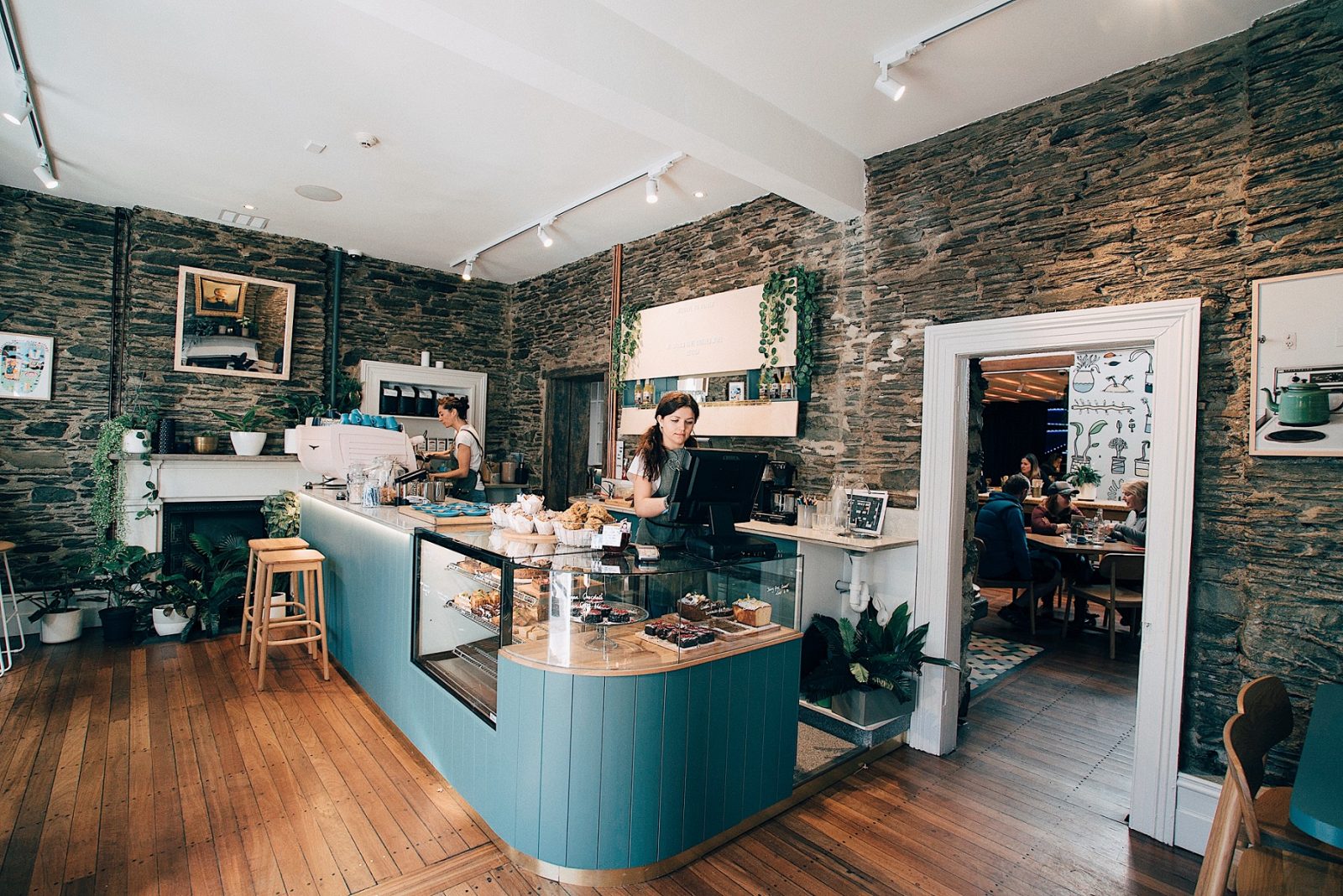 Media Release from Yonder, Queenstown
One of Queenstown's newest eateries is making waves in the resort town's hospitality scene.
Housed in the historic McNeill's Cottage, the highly anticipated café, bar and experimental kitchen, intriguingly called Yonder, is captivating locals and visitors alike with its eclectic décor.
Restaurateurs Steve Ward and Gary Livesey have taken interior design to a whole new level of quirky to create a conservatory-inspired space, complete with greenery and mural wall from renowned street artist Andrew J. Steel.
The design duo has combined original cottage features with pastel hues, mixed with "colours of the rainbow" sound-reactive LED lighting to help the venue evolve throughout the day.
The combination might not sound as if it 'works' – but surprisingly it does.
"We've spent many days and nights designing and dreaming about creating an interesting space for Queenstown," said Yonder director Gary Livesey.
"It's all about having a bit of fun, and the layers of the venue are helping us break down a few social boundaries and pre-conceptions.
"The whole premise of this place is the garden conservatory-type feel. We see it as an 'extension' of our neighbouring venue, The World Bar, and I'm so stoked to see the 'garden' flourish.
"We've mixed old with new to embrace the natural beauty of this historic building and by implementing contrasting colours and furniture we've helped these old stone walls shine.
"My favourite part about our hidden gem is the natural light pouring in through the skylight reflecting on our mural, all nods to the 'greenery' and 'life' concepts within the artwork."
The well-thought-out design reflects an environment that will evolve throughout the day.
The building's original stone walls cocoon the café situated within the old cottage. Statement features include a timeless pastel pink Victoria Arduino Black Eagle espresso machine, a framed Bill Murray portrait in a commanding position above the fireplace and contemporary furniture.
Brunch or coffee can be enjoyed here or outside in the sun-drenched courtyard to make the most of the all-day rays.
Beyond the main entrance sits a turquoise wooden-panelled bar that spans the length of the room, framed with one-off panels of decorative frosted glass.
A striking gold tap pour covers the back wall, while gorgeous rectangles of Welsh slate, sourced from Arrowtown-based artist Shane Woolridge, communicates 'what's on tap' with chalk-esque coloured printed decal.
Statement photography prints by Queenstown-based Good Buddy Photography, pot plants, mirrors and Steel's plant-inspired mural decorates the dining space.
The restaurant introduces contemporary elements including a Yonder sign lit up with bright pink neon and bespoke wooden multi-level furniture and booths, with the original old stone wall fireplace in this main room as the feature.
Described by Gary as a "little bright sanctuary", the natural light from the skylight plays a significant part in creating a charming space for locals and visitors.
"We're not predetermining what we're trying to be, ambiguity is really important," said Gary.
"I've been here morning, day and night watching people's reactions to the space, and really, we're surprising people with something that's pretty humble and accessible at the same time."
Once the sun fully sets, Yonder's the 'go-to' spot for original and interesting acts, performances and events in Queenstown's buzzy CBD.
Picture caption:
1/ Housed in the historic McNeill's Cottage, Yonder's interior is a mix of old and new to embrace the natural beauty of the building