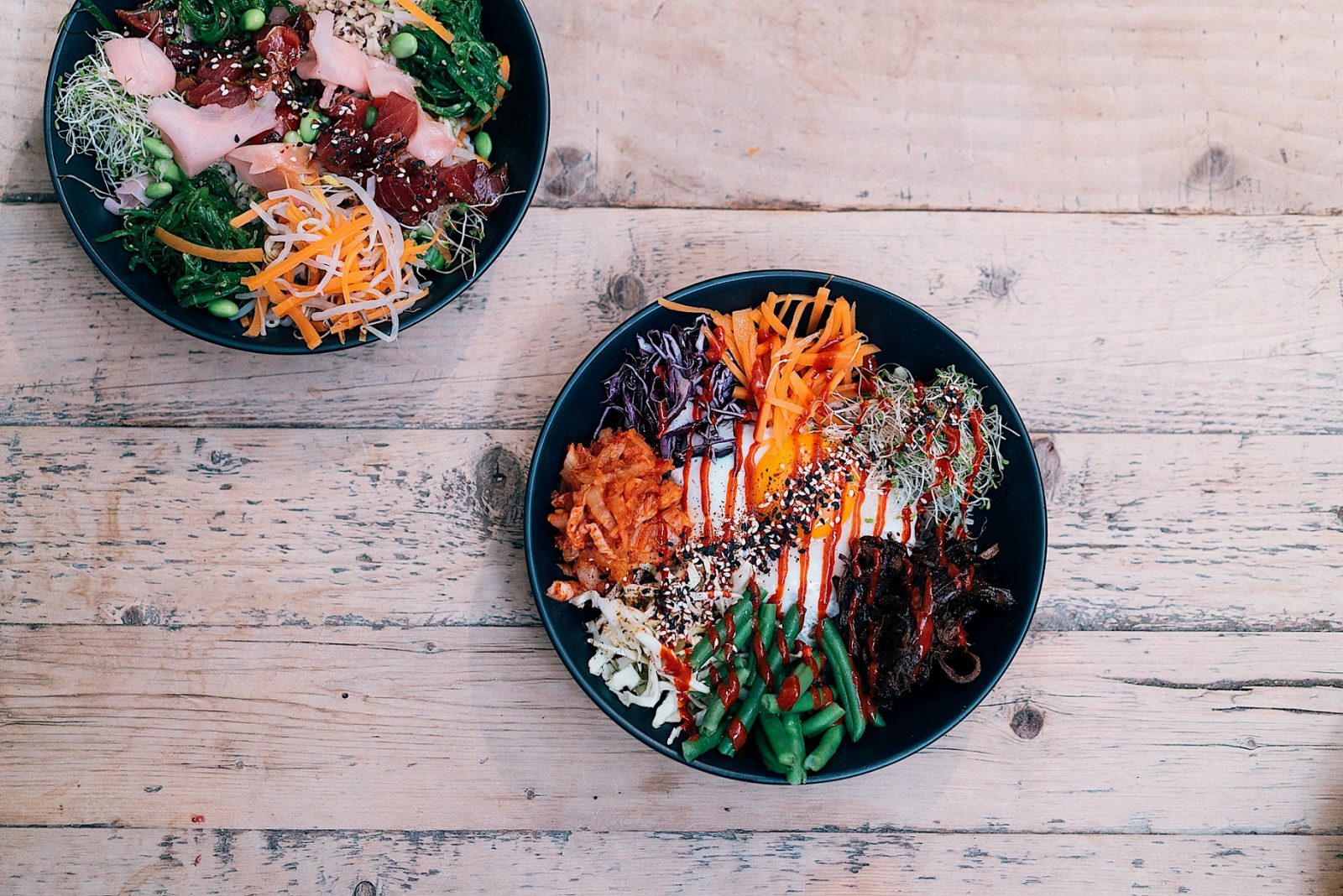 Media Release from Yonder, Queenstown Healthy nutrient-packed bowls, affordable breakfast options and decadent treats are 'wowing' foodies at Queenstown's newest eatery. The delightfully named café, bar and experimental kitchen, Yonder, is a contemporary new spot for locals and visitors who like the odd indulgence, good coffee and a healthy lifestyle. The kitchen team, handpicked by…
Inspired by cities around the globe, the menu's accessible and affordable. Yonder's chefs are committed to making breads, nut butters and yoghurts in house, and experimenting with seasonal ingredients to create nutritious dishes that are big on flavour.
With an unstoppable energy for cooking, Jamie and sous chef Phil Norfolk are driven by their passion to "rock the culinary world".
Known for their "genius" skills in concocting tasty vegan and gluten free treats, bakers include Sophie Collins-McKenzie and Toby Wood.
Director Gary Livesey says Yonder is about pushing boundaries from different angles to offer healthy options in creative ways.
"We saw a niche in the market to deliver wholesome options with healthy fare, without breaking the bank," he says.
"It's fantastic to see our chefs thriving in the new environment and experimenting daily to produce vegan and vegetarian dishes that can be naturally sugar, diary, gluten and nut free.
"We've got such an awesome team who are helping us deliver intimate experiences throughout the day for our breakfast, lunch, dinner and late-night guests."
Diagnosed with Multiple Sclerosis (MS) four years ago, Gary is the first to admit that Yonder is a 'self-indulgent' project based around personal healthy living.
"My biggest struggle adapting to my new lifestyle has been finding cool places to eat with friends, where no-one had to make a compromise," he says.
"Yonder's bridging this gap and we've created a beautiful space where health-conscious individuals can enjoy an affordable feed while friends tuck into tasty indulgent dishes, all with some live music 'on the side'."
Drawing on fresh and local ingredients, Chef Jamie's passion for serving up freshly baked goods and Asian-inspired dishes has certainly sparked some 'table talk'.
Lunch and brunch is a step up from the classic Kiwi fare with a gluten free and vegan blueberry stack, vegan tofu scram, and pulled lamb flat bread on the menu, or 'locals favourite' a tuna poke bowl is sure to whet the appetite.
Dinner puts smaller sharing dishes front and centre with salt n' sichuan squid, bao buns and perfectly roasted roots. If you're in it for yourself, mains include an ancient grain salad, brisket and chips or a kimchi bowl.
Pastry chefs at heart, the kitchen brigade gets to go to town with fantastically colourful café cabinet temptations. Tempting those with a sweet tooth, there's an ever-changing array of cheesecakes, raw slices and cakes, made in-house daily.
Yonder is open daily for breakfast, brunch and coffee from 7.30am to 3.30pm and dinner from 5pm to 10pm. Once the sun fully sets, Yonder's the 'go-to' spot for live music and events until 1.30am.
Picture caption:
1/ Korean-inspired kimchi and tuna poke bowls are a highlight on Yonder's brunch menu