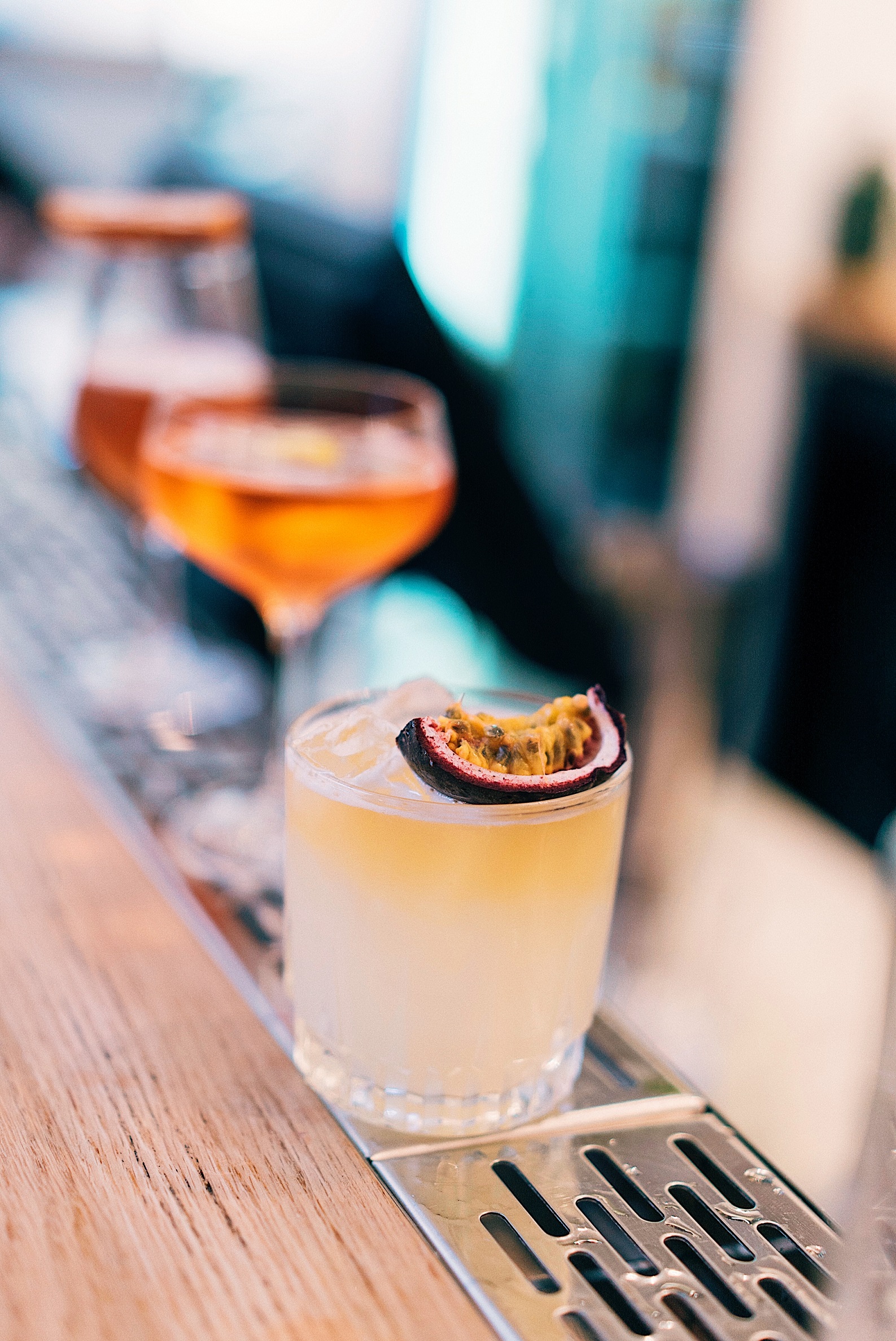 Media Release from Yonder, Queenstown
Queenstown's new hospitality kid on the block, Yonder, is shaking up cocktails and caffeinated concoctions with a difference.
The café, bar and experimental kitchen is taking customers on a trip down memory lane with old-time classics and impressive coffee pours sure to tantalise tastebuds.
A resurgence in classic ingredients brings the likes of Midori, Malibu and Tequila back to the party to act as the core basics, and made with a compelling difference these cocktails are earning a deserving reputation.
Eye-catching garnishes help build the well-crafted cocktails, married with homemade infusions, and natural replacements like water-bean liquid aquafaba for egg whites ensure even the drinks are vegan friendly.
Other homemade ingredients include old-school favourite hard lemonade (traditionally a mix of vodka, lemon, sugar and water), with a recycled twist to minimise waste at the bar.
Venue manager Darren O'Grady said the ingredients and cocktail names had been crafted to take customers on a "time-travelling adventure".
"Head bartender Phil and I have been working with a variety of ingredients to create a cocktail list with a distinguishable difference," he said.
"Our homemade lemonade is incredible. We've paired this with our own citrus infused 42 Below vodka and Four Pillars gin with a slice of orange, and the flavours are just insane.
"Times have changed since the insipid sugar hit of forgotten drinks. We're trialling and testing a number of ingredients to get the right balance and flavour to revive old favourites."
For coffee-lovers, New Zealand coffee roasters' Atomic Coffee is the staple ingredient for cocktails with a caffeine hit.
"Die-hard coffee fiends are in for a treat," said Darren.
"Our retro bright pink Black Eagle coffee machine is producing the goods and we've experimented with a variety of flavours to make your next coffee fix an inventive alcoholic tipple.
"Atomic Coffee is the best roastery in New Zealand so we felt we would be doing the product injustice if we didn't fully explore the flavours of the coffee.
"New to the menu is our Cold Brew Espresso Martini. Our homemade cold brew gives the classic drink a lighter character and paired with homemade coffee liqueur, Diplomático rum, vanilla vodka and aquafaba, we've created a new coffee sensation.
"The café transforms into a rad little cocktail bar in the evening, which we're currently in the process of tweaking as we go.
"Our bartenders will have the freedom to 'take over' each night to push their revival cocktails of choice. It's just another fun little twist for our cool new venue."
Situated in the old McNeill's Cottage, the café is an intimate spot, whatever the time of day. The small cocktail bar will serve a list of Instagram-worthy cocktails and canned beers such as Lion Red, Panhead and Speights.
Just a stone's throw away from the hustle and bustle of the lakefront, Yonder director Gary Livesey described the venue as a "welcome escape" from the daily grind.
"The space is oozing with a homely, super-friendly and quirky appeal embracing art, food, coffee culture, music and drinks," he said.
"Our staff are renowned music-lovers who care about delivering flawless hospitality experiences and it's great to see likeminded people joining us from morning to night.
"We're not about low-end or high-end because you just can't put us in a box like that. It's all about accessibility, and the guys have done a fine job ensuring our menus are attractive to everyone.
"We're becoming the perfect spot for socialising, meetings and functions, large-scale music events, or a little bright sanctuary where locals come to unwind after a busy day."
Picture caption:
1/ An 'East 8 Hold Up' is a must-have cocktail at Yonder