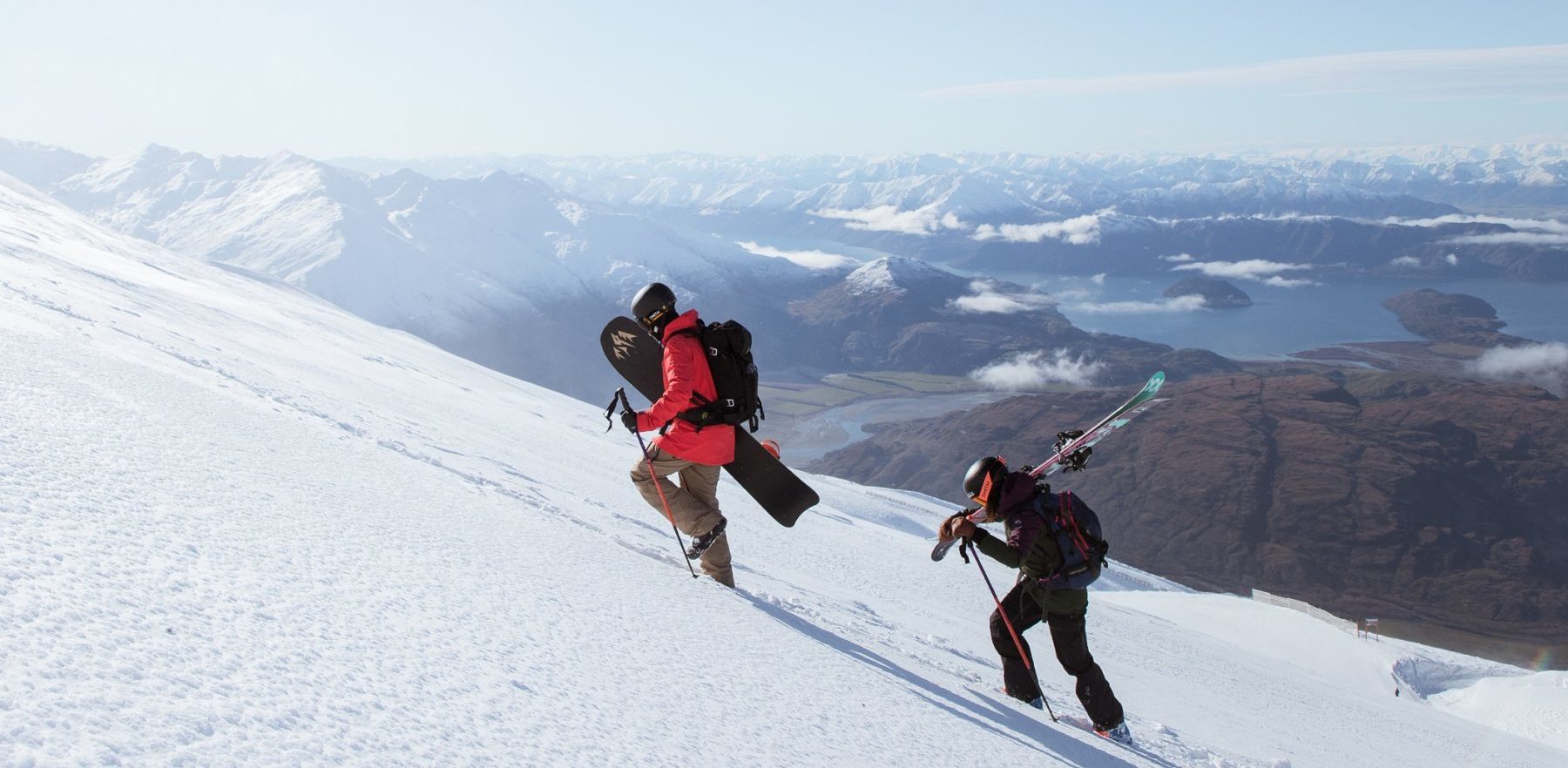 Wanaka's iconic Treble Cone ski area is revelling in the white stuff, after receiving over 45cms of snow in the last 24 hours.
Snowstorms over the past few days have delivered wall-to-wall coverage across the ski area, with clear skies overhead conditions are shaping up to be "all time".
General Manager Toby Arnott says the superb snow, fresh powder and blue skies have created the kind of day that TC fans dream of.
"Everyone up here is having a great time," he says. "There were guests already waiting in line when staff turned up this morning, they were that keen."
With Australian and New Zealand school holidays in full swing, the timing couldn't be better.
"Half of Wanaka and all our school holiday visitors are up the mountain today having a whale of a time," says Toby.
Treble Cone safety teams worked around the clock to ensure their renowned bowls, chutes and natural pipes could be open to riders as early as possible.
"We've had no less than 15 ski patrol members out on the mountain this morning undertaking control work. We even called in a helicopter to ensure we could open the Saddle Basin as soon as possible," says Toby.
The Saddle Basin was cleared by ski patrol and opened by mid-morning.
"We have the highest elevation with the most diverse terrain in the area and when we receive such a huge dump in a short amount of time, avalanche control is essential to guarantee the safety of our staff and guests," says Toby.
With over 1500 keen skiers and snowboarders hitting the slopes at Treble Cone today, the access road has been closed to uphill traffic to assist with car parking and traffic management.
Free shuttle buses are running flat out from the bottom of the access road to transport visitors to the base building.
With all lifts open and a base depth of 95cms in the Home Basin and 130cms in the Saddle Basin, Toby says skiers and snowboarders can enjoy epic, uncrowded conditions across the whole ski area.
"We have 550ha of skiable terrain, even on our busiest of days it's rare to stand in a lift line or compete for fresh tracks," says Toby.
"It looks like it's going to be a hell of a winter."