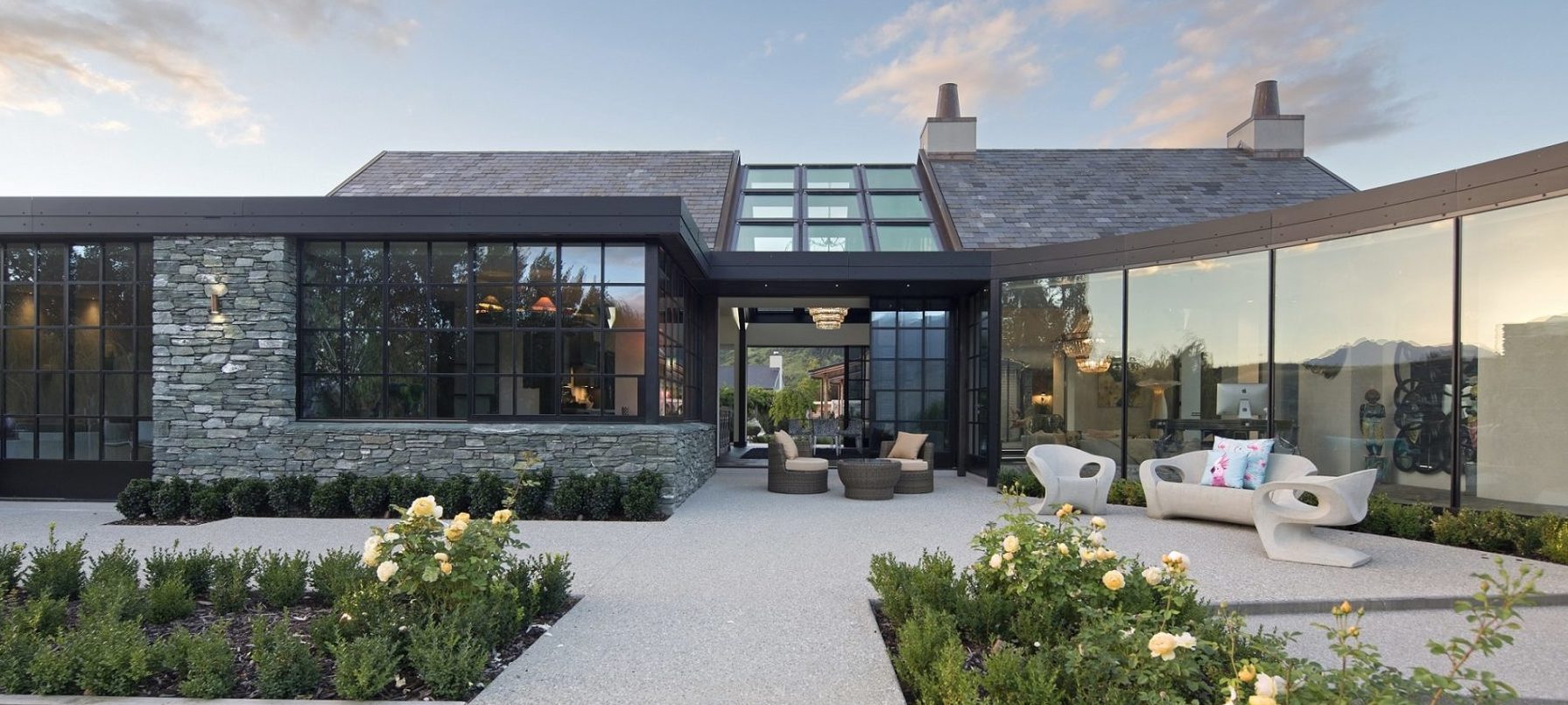 A Queenstown building company renowned for quality standards in workmanship and 'ultimate pride in the job' has struck gold, again.
AJ Saville Builder Ltd was named Supreme House of the Year Award winner for a Queenstown home at the Southern Registered Master Builders 2018 House of the Year gala dinner this weekend (Saturday July 21).
In addition to the Supreme accolade, the company also scooped multiple gongs for the same home with a Craftsmanship Award, Heart of the Home Kitchen Award, Gold Award and Category win in the New Home Over $2 million division.
The multi-award-winning company had a second home in the awards, which also won Gold and a GIB Show Home Category awards for a Millbrook Country Club property.
Arrowtown-based owner and founder Allister Saville says the seven awards are testament to the hard work and dedication of his team of over 35 tradesmen, sub-contractors and suppliers.
"It's a winning result for everyone involved," he says.
"The immaculate detailing and craftsmanship of the Queenstown home won over the judges, and we're delighted with the feedback.
"This project was a 'once in a lifetime' build for our tradesmen and subbies, delivering a home with this level of bespoke requirements.
"The client, builders and designers all worked in harmony, and it's demonstrated in the immaculate finish of this four-year build.
"Both projects demonstrate consistency in our work and it's hugely rewarding for our staff to be recognised for their hard work and quality craftsmanship."
The substantial 802sqm four bedroom, four-plus bathroom Queenstown home is a collection of different building types, functions, cladding and internal finishes, all centred around a sunny courtyard.
The judges were most impressed with the immaculate detailing of curved glass galleries linking stone buildings to the kitchen, lounge and living areas.
The project was constructed in keeping with historic buildings of the Queenstown Lakes district, using local stone and steep-pitched slate and iron roofs.
The energy-efficient Millbrook Country Club show home, designed by Mason & Wales Architects, exudes modern class and a subtle French feel with all the charm and character of a traditional Central Otago cottage.
Allister says the show home is a timeless design that epitomises the sophisticated rural elegance and character that is world-class Millbrook Resort.
"A show home demonstrates the very best standards in your work and I'm honoured to work in partnership with Millbrook Resort to deliver functional, spacious and energy-efficient homes at the resort," he says.
A total of 13 Gold Award winners from the southern region will now be judged against Gold Award winners from around the country to identify the National Gold Reserve finalists.
Those finalists will go head to head at the Registered Master Builders Supreme Awards for House of the Year and Renovation of the Year on November 24 in Auckland.