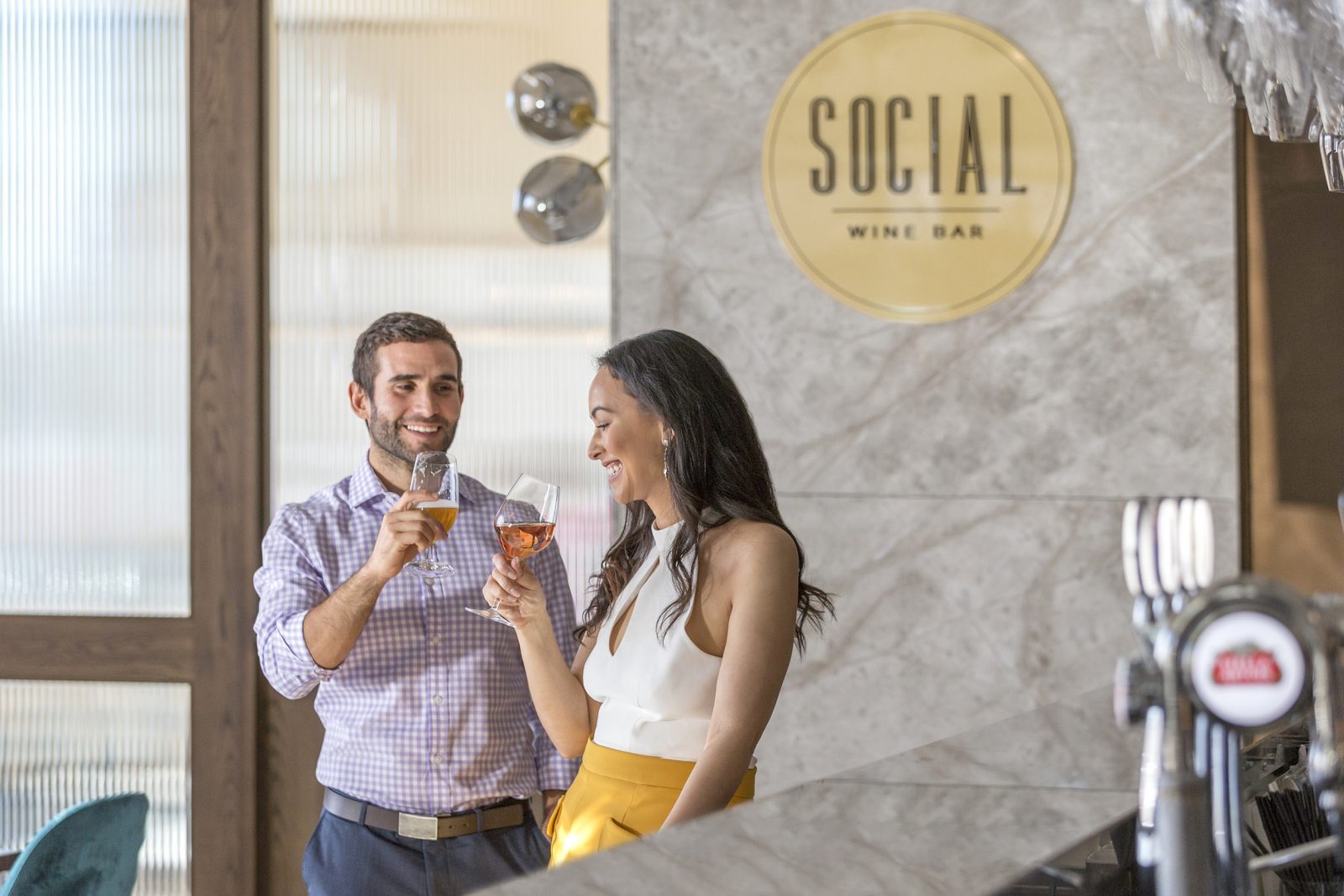 Media Release from Crowne Plaza Christchurch Crowne Plaza Christchurch has partnered with fabulous Bollinger Champagne for one of the most glamorous and highly-anticipated social events on Canterbury's calendar. Crowne Plaza's Cup Day Bollinger Breakfast on November 14 promises to be a delicious way to get the prestigious Christchurch Casino New Zealand Trotting Cup Day off to a racing start. The…
As it's the new hotel's first Cup Day event, it's promising to pull out all the stops, with 'whispers' of a decadent chocolate fountain to delight guests.
Lovers of fashion, fascinators, food and fun will be well catered-for, with the gourmet food spread featuring continental and full breakfast options and a 'cooked-to-order' egg station.
There will be something to fill everyone's appetite from bliss balls to pretzel hot- smoked salmon sliders and a Belgian waffle station, meaning guests will have no trouble fueling up for the day's action. They can also try new breakfast items including a classic kiwi bacon and egg pie.
Cup Day is considered to be Australasia's most prominent harness racing event, drawing crowds from all over the country.
Crowne Plaza Christchurch General Manager Reinier Eulink said he couldn't wait to see Market Place buzzing with colour and laughter.
"Cup Day drew over 20,000 people last year so it's not only a favourite in the hearts and minds of locals but attracts crowds from all around the country," he said.
"With Cup Week on the calendar it's great news not only for our hotel but for the region's tourism industry.
"We have some fantastic partners lined up our event and we're looking forward to it really kicking off our summer season with a bang!"
Tickets for Crowne Plaza's Cup Day Bollinger Breakfast are $75 per person. The event starts at 10am and coaches leave at midday, just in time to catch some of the first races.
The ever-fabulous Canterbury Cup Week will also mark the launch of Crowne Plaza's delightful High Tea experience. Hosted in Social Wine Bar, groups can enjoy a three-tier assortment of high tea classics such as finger sandwiches, macarons, mini salmon quiches and a glass of bubbles. Dining in the fresh, contemporary downstairs space is a very reasonable $38 per person.
Executive Chef Mirco Turtschi has been busy refining the details of the Bollinger breakfast and High Tea packages.
"This is Crowne Plaza's first Cup Day in our new premises so we're excited to showcase what we do with some stunning gourmet breakfast canapés and summer fruits for the breakfast," he said.
"Our High Teas will be the cherry on the cake, so to speak, and with the fresh seasonal produce that comes with the warmer summer months we're very much looking forward to inviting guests to sample that taste of summer."
Social Wine Bar seating for High Tea is limited and tickets for the Cup Day Bollinger Breakfast event are sure to be in hot demand. Bookings are essential by contacting [email protected] or calling (03) 741 2810.
Picture caption:
1) Enjoy a delightful High Tea experience at Crowne Plaza Christchurch's sophisticated Social Wine Bar