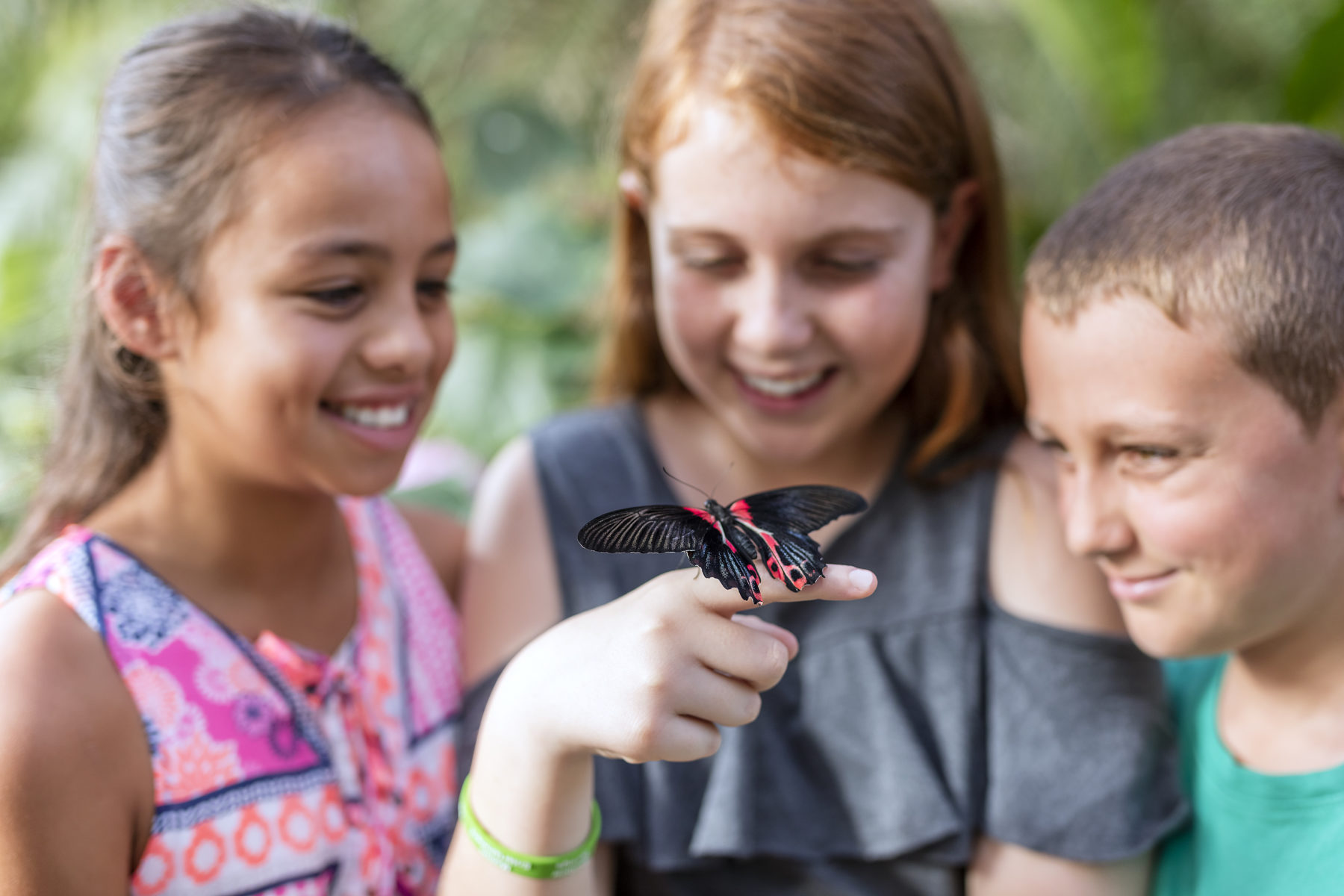 With New Zealand's July school holidays on the horizon, an airport hotel is inviting families on a 'mini-break' before or after connecting to domestic or international destinations.
The newly refurbished Holiday Inn Auckland Airport has some 'big wallet-savings' on offer for families travelling during the school holidays with the creation of its new Very Important Kids (V.I.K.) Programme.
Not only do kids stay and eat for free at the hotel, but parents are also given a cool green wristband for each of the little darlings when they check into the property, unlocking up to $150 of savings (per child) at some of Auckland's top family attractions.
There's no such thing as an 'I'm booooored' day when youngsters can choose from paintballing at Lock N Load Adventures, rope climbing at Rocket Ropes, an afternoon of fun at Butterfly Creek or putting their way around Treasure Island Mini Golf.
All parents have to do is plan the day's activity or activities and show the kids wristbands on arrival to receive the relevant discounts.
Holiday Inn Auckland Airport General Manager Scott Schaefer says the hotel is delighted to offer family-friendly travel solutions that are easy on the pocket.
"The V.I.K. programme gives the kids a great holiday, even before they get on the plane!" he says.
"Travelling during school holidays can be expensive so this, combined with our long-running guarantee that kids stay and eat for free, enables us to offer an affordable 'fun for all the family' getaway.
"From check-in to departure, there's plenty to do to keep the family entertained in comfort while you wait for your next flight, which is why families love staying with us.
"Kids can expend all that energy on their adventure of choice, and of course refuel at Vapor Restaurant, while parents catch their breath with some much-needed 'time out'."
The hotel has recently completed a $3million refurbishment to transform the ground floor restaurant and bar, hotel lobby, reception and swimming pool into eye-catching yet welcoming spaces.
The hotel's Vapor Restaurant is now a destination in its own right, taking diners on a culinary journey of native New Zealand in a Pacific holiday setting, renowned for its selection of buffet dishes suitable for all ages, taste buds and even the fussiest of eaters.
A giant chessboard, arcade games and welcome packages will keep the kids entertained and if they feel up to braving some cooler winter air temperatures, the pool is an oasis of calm amidst sub-tropical gardens.
This year's Term 2 holidays also happen to neatly coincide with the hotel's winter sale, so a budget-friendly family getaway is definitely on the cards.
Guests can save up to 20% off accommodation and free breakfast when booking before July 9 2018 for stays until October 30 2018.
Discover more about the V.I.K. programme in the latest campaign video here, or online here.