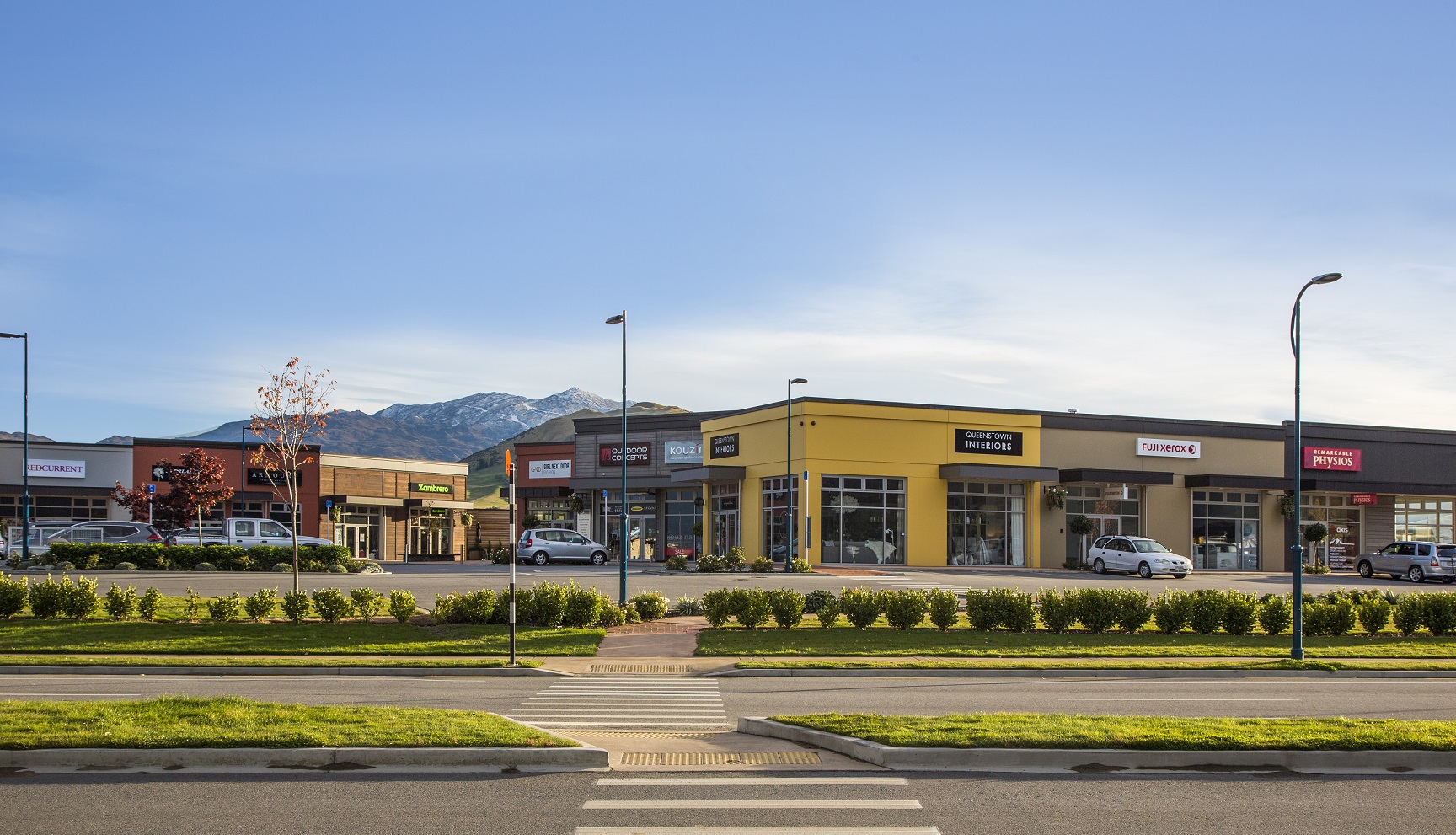 Queenstown's The Landing is drawing in two new businesses as the popular boutique retail centre continues to expand its offering.
Located in the district's retail hub of Frankton, close to Remarkables Park Town Centre, Wakatipu High School and Queenstown Airport, The Landing is home to a wide range of established businesses that appeal to local, regional and visitor markets.
The two new businesses, EVE Beauty and Vū Jewellers, see moving to the Frankton area as a very positive move for their clientele.
Growth is the focus for makeup artist Genevieve Silcock who moved to Queenstown from Auckland three years ago and established EVE Makeup Artistry as a mobile business servicing the wedding industry.
With two makeup artists doing about 750 makeup services a year, the business has been running at full capacity for the past 18 months, so Genevieve is delighted to be opening the salon in mid-July with a bigger team offering a wider range of services.
"We're opening up in The Landing because it's a fantastic location that's popular with locals and is really well established, with plenty of free parking," she says.
"Currently a large percentage of our clients are brides travelling to Queenstown to get married, so we will continue the mobile service as many prefer us to come to them in the comfort of their accommodation on their big day.
"However opening a salon at The Landing will enable us to grow our local clientele with a much larger range of treatments on offer from manicures and pedicures to waxing, spray tans, eyelash extensions, makeup and makeup lessons."
EVE Beauty will also stock a selection of makeup, skincare and beauty accessories previously lacking in the Queenstown retail space.
Meanwhile, Vū Jewellers is set to open in September this year.
Business owners Anna and Trond Johansson and Claire Antill are delighted to be launching a contemporary jewellery boutique at The Landing.
Vū Jewellers will feature a full jewellery workshop instore to design, make and repair jewellery.
As sister company to long-established Goldfields Jewellers in central Queenstown, the team will bring their artistic talents to bespoke handmade commissions using everything from precious metals and beautiful gemstones to funky silver jewellery.
They delight in taking old, unused or inherited jewellery and turning it into unique modern designs.
"We specialise in everything from modern takes on classic diamond rings to contemporary wearable art," says Claire.
"There will be chunky silver bangles, funky rings, pendants and dangly earrings sitting alongside delicate gold and platinum pieces that show off the precious gemstones we've collected from around the world."
Vū Jewellers will also offer valuations, repairs and full servicing for jewellery and watches.
Other businesses at The Landing include the hugely successful Odelay Café and Zambrero restaurant offering excellent food and beverage, and a range of interiors, fashion, gift, beauty, automotive and fitness offerings.
The surrounding Remarkables Park area continues to bring more people to the area thanks to the just completed 127-apartment Wyndham Garden Queenstown, the Toru Apartments (230 units) currently under construction and the new Ramada Kawarau River Hotel & Apartments to follow.