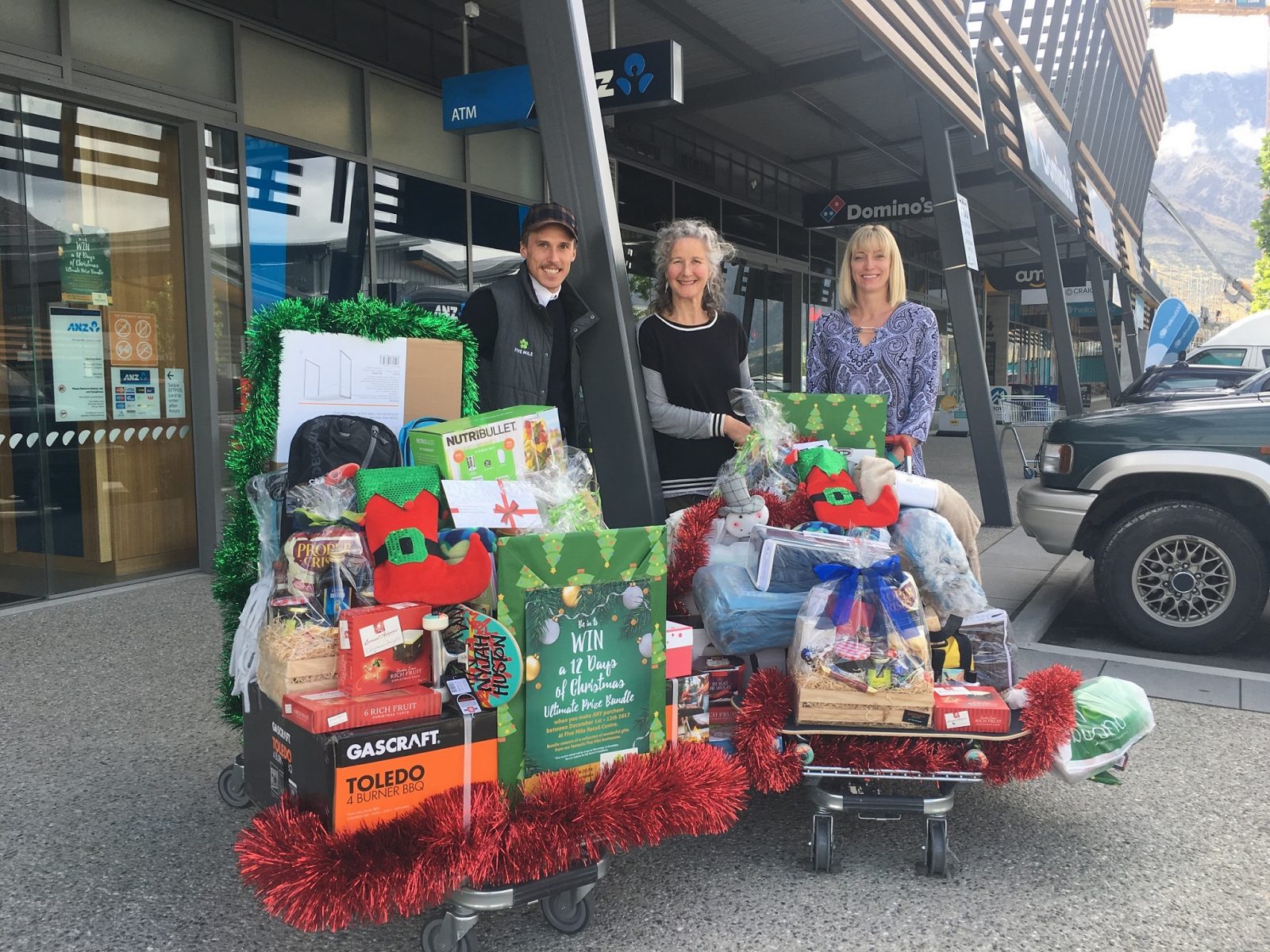 Photo caption from Five Mile Retail and Business Centre
Lucky Queenstown local Hannah Fox has won hundreds of dollars' worth of prizes in Five Mile retail centre's first ever Christmas competition.
The majority of the 40 businesses and stores located at the retail centre each donated two bundles of gifts to the competition, which ran over the first 12 days of December.
The prize draw consisted of two bundles; one for a lucky shopper and the second for local charity Happiness House to distribute to deserving families in time for Christmas.
Collecting the charity bundle yesterday (Wednesday December 13) was Happiness House co-ordinator Niki Mason.
"We're incredibly grateful for the generosity of Five Mile tenants," she said.
"I'm overwhelmed by the huge trolley of prizes and can already picture everything going to a certain person or family. It will make their Christmas!
"We've seen an increase in families receiving gifts this year and it's very heart-warming.
"Handing out our Christmas boxes is always a very emotional time, so we can't thank Five Mile enough!"
Five Mile property manager Angela Davis said the management team was overwhelmed with the "amazing turnout" in entry forms.
"Tenants have been extremely generous in their donations," she said.
"Happiness House is over the moon with what they've received today as part of their prize bundle. We're honoured and delighted to work with such a worthy cause."
Picture caption:
1/ Spreading festive cheer – Five Mile Centre management team Eric Nauta (L) and Angela Davis (R) and Happiness House co-ordinator Niki Mason with the donated gifts