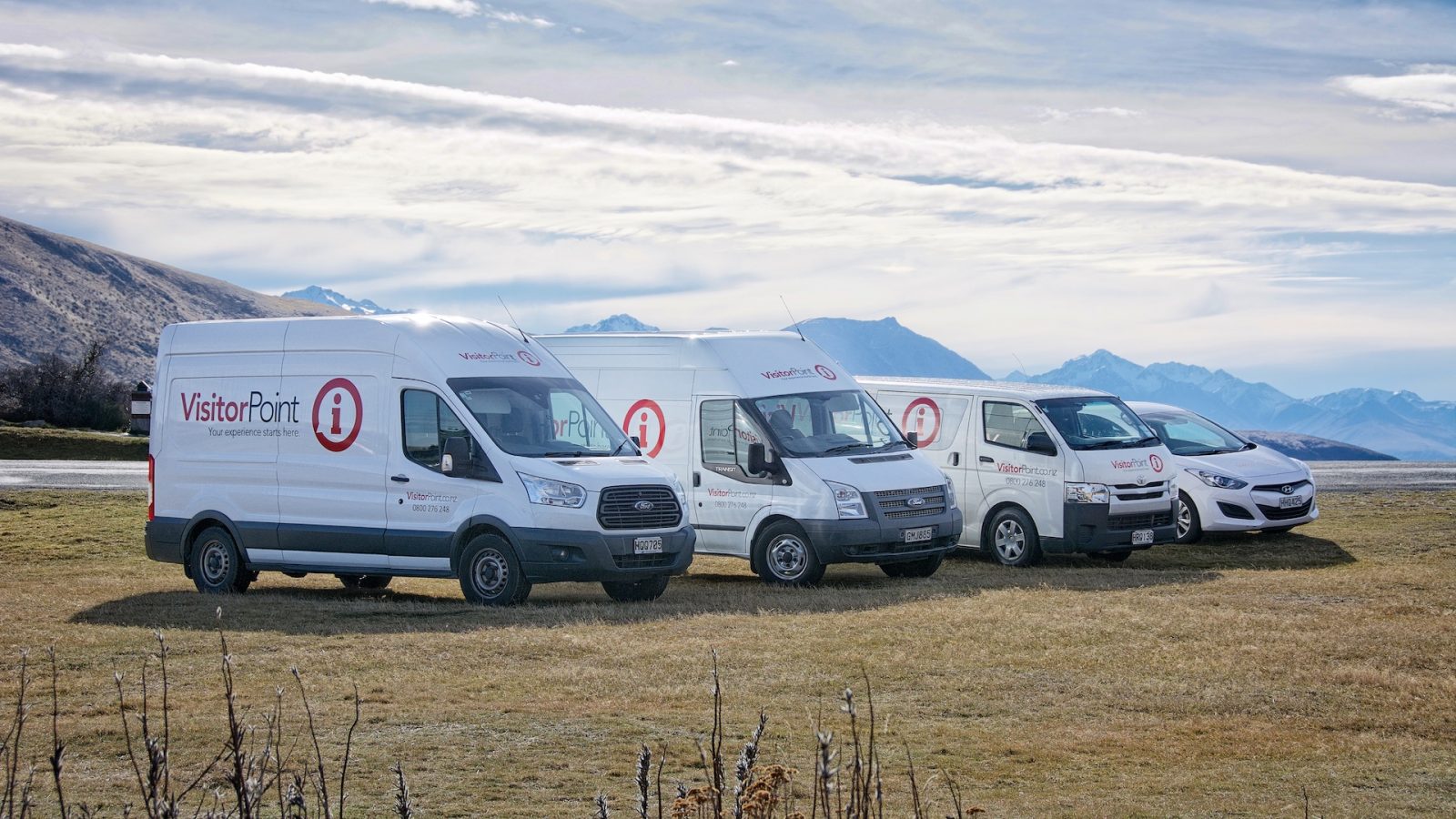 Media release from VisitorPoint
In today's digital age, you'd be forgiven for assuming that printed tourism brochures are a thing of the past.
That's where one thriving and growing New-Zealand based brochure distribution company has the facts and figures to prove otherwise.
VisitorPoint is New Zealand's only national distributor of tourism information, having distributed brochures throughout New Zealand for more than 30 years.
Formerly known as Jasons, in December 2013 the company was bought by New Zealand businessman Geoff Spong of Bennetts Group.
Spong took a long, hard look at the business and in June 2015 ceased publishing to concentrate on its core business of distribution.
It fully re-branded as VisitorPoint in early 2016 and invested heavily in systems, a new mobile data collection app and a brand-new website and trade website. It now boasts an unrivalled, measurable network that operates the length and breadth of the country.
It has over 2000 physical display outlets nationally, and 30 staff including 19 high-profile merchandisers who are constantly on the road supplying its 36 distribution circuits.
No other business in New Zealand does what it does, especially with its speciality focus on the travel and tourism sector and its contract warehousing with data collection, dispatch and extensive reporting services offered to a wide range of businesses.
And the company is growing, with more staff in the pipeline and more than 10.5 million brochures distributed annually.
The good news for VisitorPoint is that even in this digital age, more than 38% of visitors use travel brochures as a primary source of information in New Zealand.
With offices in Queenstown, Christchurch and Auckland, the company boasts a combined 170-plus combined years' experience within its staff. General Manager Kelly Harland has been with the business for over 19 years, and another seven have more than ten years each under their belt.
As Business Development Manager Jenni Powell says, it's a "silently awesome" company that's been growing and innovating somewhat under the business radar.
"That's about to change," she says.
"The growth of the business, our websites and our warehousing and distribution services, are a huge success in just two years, giving people an easy and accessible way to find all the information they need to sell New Zealand tourism.
"With 36 circuits plus an extensive online trade network, clients can 'pick and mix' where they want to be distributed, making it easy for tourists to find the information they need.
"We have over 700 titles listed on our trade website, and trade outlets such as the 80-plus i-SITE's around the country can order their stock and keep track of what they need using our recording system.
"In the last two years the dispatch through our circuits and trade website has increased by 17%. We're looking after over 900 titles nationally, all tourism brochures.
"We've had a fantastic year of growth, consolidation in some areas and getting the brand out there. We can't wait for 2018 and what the year might bring.
"If we can grow our business, we can help grow yours."
Picture caption:
1/ On the road – VisitorPoint's high-profile merchandisers travel the length and breadth of the country. Image credit: Colin Walkington