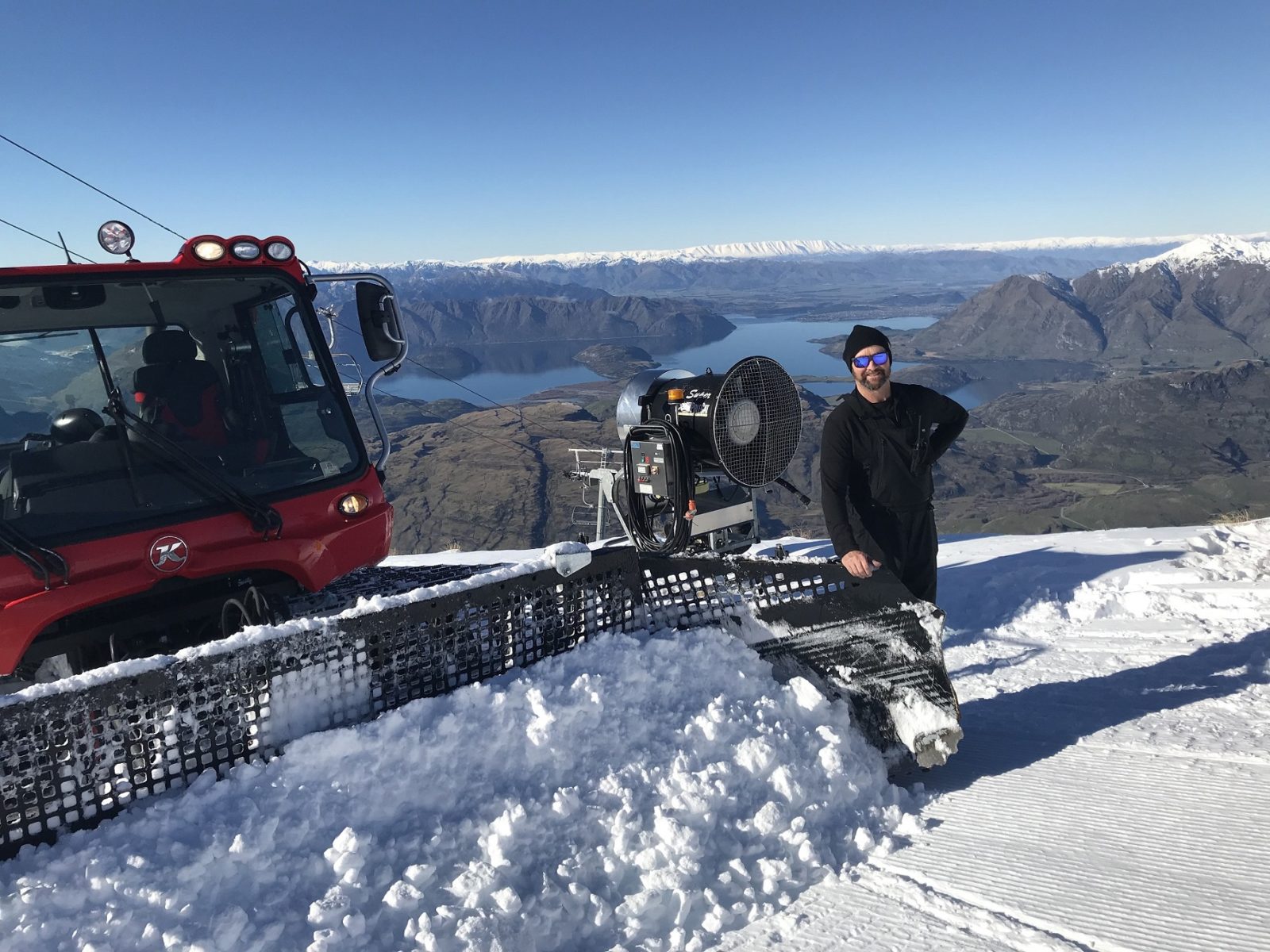 Crisp clear days and freezing cold nights have proved the perfect snowmaking cocktail for Wanaka's Treble Cone ski area.
A series of snowstorms that dumped just over a metre of snow in the Saddle Basin and on the upper mountain, and up to 50cm at the base, has been followed by a solid week of snowmaking.
Working around the clock in two shifts, the Treble Cone snowmaking team has been flat out producing even more of the precious white stuff.
The week's snowmaking has seen 180 pump hours translate into 16.5 million litres of water blasting through snowguns scattered around the ski area's Home Basin.
The ski area's new 380hp Pisten Bully's along with two winch cats for steeper terrain have been put to work compacting the snow to form a superb base for the season to come.
In the Saddle Basin, 1.2km of wind fencing has collected tonnes of natural snow that is being used to form trails.
Treble Cone Field Operations Manager Dave Crotty, the ski area's longest-serving staff member now on his 19th season, is in his element in the early snow.
Having worked in the industry for 31 years, (he has worked every winter in NZ since 1987, including 25 seasons aboard), his experience in New Zealand and overseas is unparalleled.
Dave has travelled all over the world, working in Asia, Europe and North America, with highlights including grooming and building World Cup and Olympic downhill race courses.
"I grew up on the farm so I like driving machinery and I obviously love skiing," he says.
"I love the job because I want people to be able to ski down safely and enjoy the mountain and the snow. Wherever I go I still want to come back here because I still rate New Zealand and Treble Cone as pretty amazing for skiing."
* Treble Cone ski area is scheduled to open for the 2018 season on June 28.