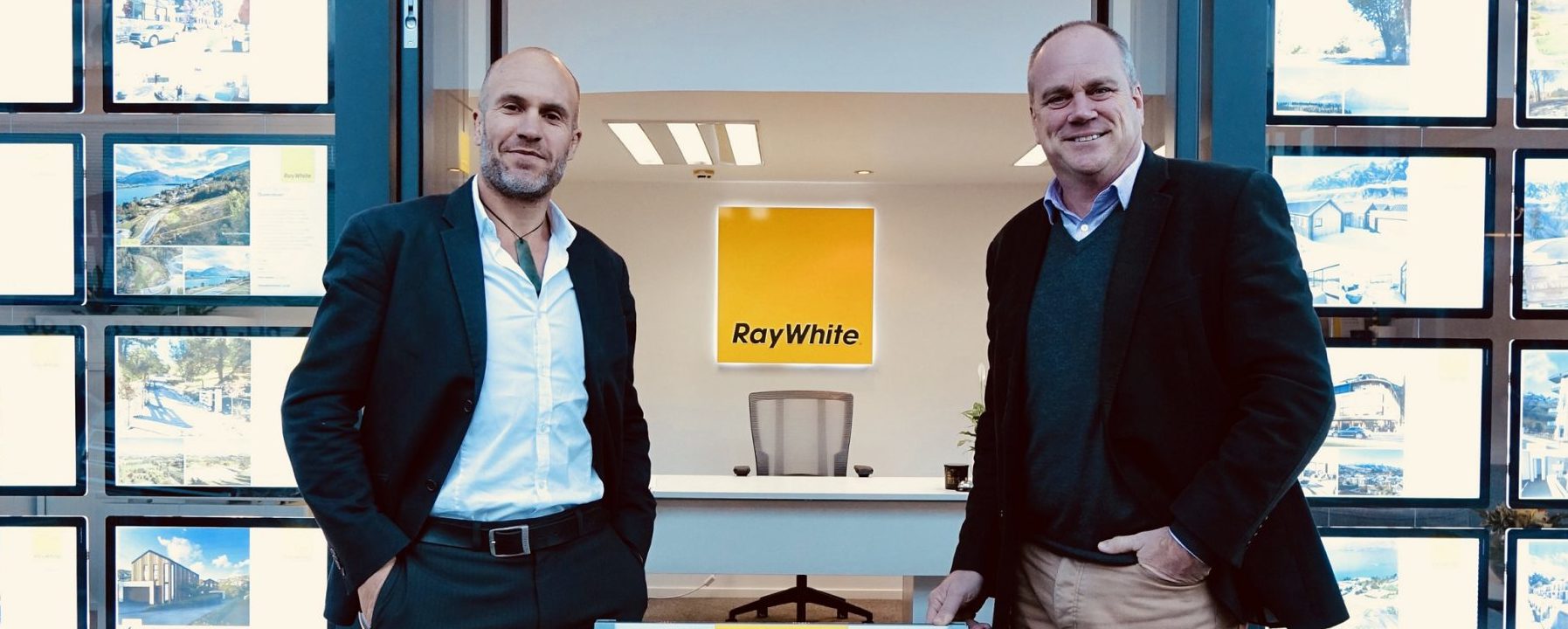 Two months after a car ploughed into their real estate showroom, Ray White Queenstown owners Bas Smith and Cam Reed have finally re-opened the doors.
The ground-level office and showroom in Church Street was extensively damaged when a local worker finishing a night shift accidentally drove into the building around daybreak on April 19.
Staff and agents who used to use the downstairs space were relocated to upstairs offices while re-building and renovation work was completed.
The space now has a new, modern look and feel including a lounge area, and upstairs areas have been remodelled to enable staff to remain there.
The new-look showroom opened as Bas and Cam celebrate ten years operating the Ray White franchise in Queenstown, and Ray White marked the 25th anniversary of its presence in New Zealand with an Auckland celebration in late May.
"We've always been in Church Street, and as the town has grown we're thrilled to be in such a vibrant area which is fast becoming the lynchpin of downtown," says Cam.
"When we started ten years ago it was just the two of us, and now we're an efficient, cohesive team of 15 agents and staff.
"Bas and I made a decision when we opened up that we would commit to the town and our business and we've certainly seen plenty of change in the past decade.
"We've raised our families here and we're proud to support local community groups that mirror our own family values as well as those held by Ray White, which has had four generations of the White family at the helm over its 115-year history in Australasia.
"When the car smashed into our premises, our only reaction was one of relief that neither the driver or any of our staff were injured.
"As a result we've finally got a new showroom that's bigger, better and brighter than ever before, showcasing our listings to visitors and passers-by and complementing the online and social media sales and marketing work carried out by our team."
There are over 1100 Ray White offices in Australasia including over 165 in New Zealand. Ray White has a national market share of close to 20%, and local strength in Southern Lakes with offices in Queenstown, Arrowtown, Wanaka, Cromwell and Te Anau.