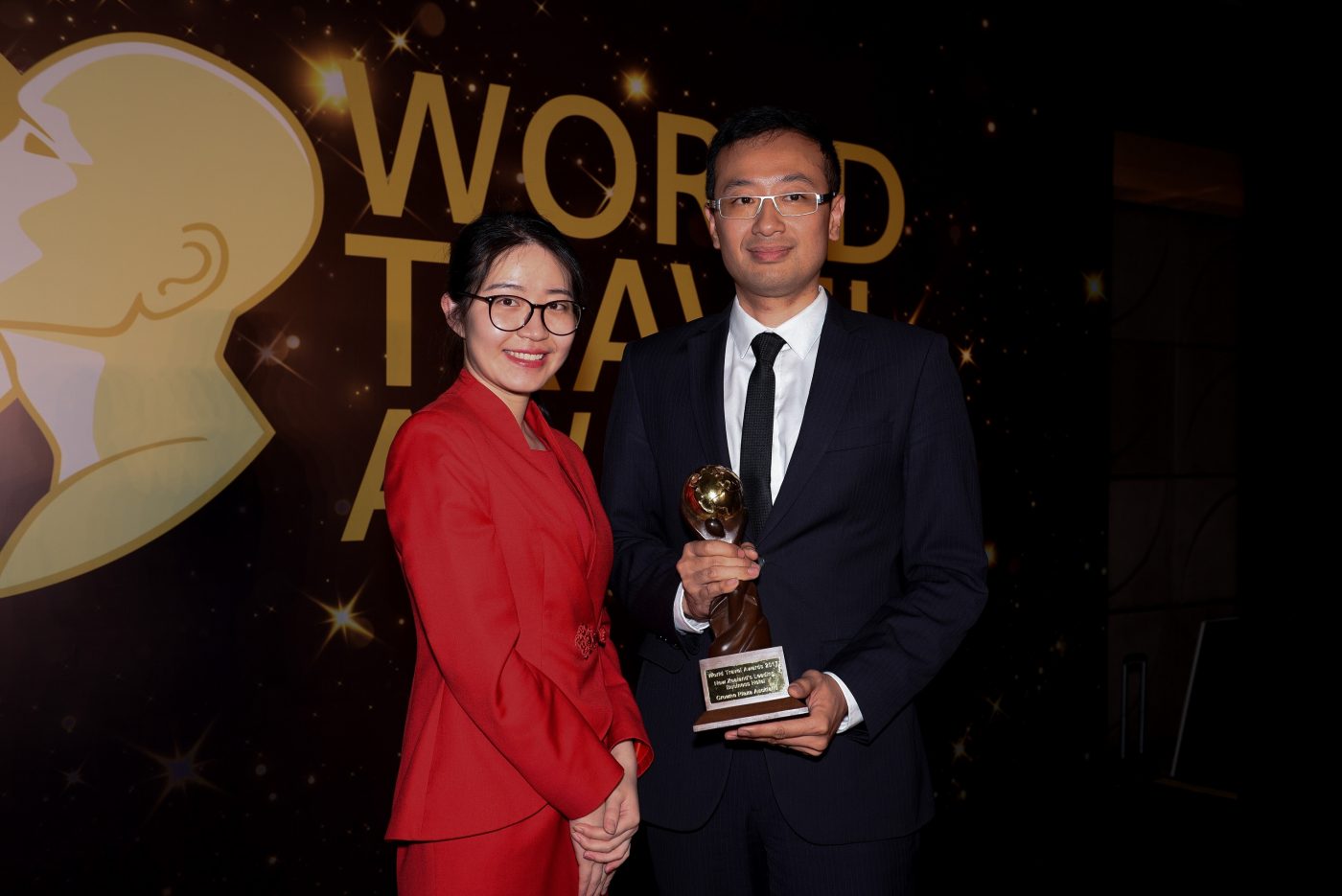 Media Release from InterContinental Wellington and Crowne Plaza Auckland
Two InterContinental Hotels Group (IHG) New Zealand properties have struck gold at the prestigious World Travel Awards.
InterContinental Wellington was named Australasia's Leading Conference Hotel for 2017, while Crowne Plaza Auckland was named New Zealand's Leading Business Hotel for the third year.
The awards were presented at a red-carpet Gala Ceremony in Shanghai, China on Sunday (June 4 2017) where Steve Li, Director of Sales MICE & Leisure for IHG China, accepted the awards on behalf of both properties.
Area General Manager IHG New Zealand Tim Pollock said the accolades were testament to the commitment of staff and management to continuously improve products and services.
"InterContinental Wellington ensures the requirements of conference organisers and guests are exceeded by offering state-of-the-art technology, unique catering options and easily-accessible meeting spaces in the capital," he said.
"Crowne Plaza Auckland was up against some of New Zealand's biggest hotel names, and to take out top honours validates confidence in IHG's exceptional level of service and business relationships that have been built up over the years.
"It's heartening to see that both properties continue to operate at this very highest level enabling them to succeed in these very competitive markets."
The capital's InterContinental Wellington has previously won nine World Travel Awards including New Zealand's Leading Hotel, New Zealand's Leading Hotel Suite, New Zealand's Leading Business Hotel and Australasia's Leading Conference Hotel in 2015.
Located in the heart of Auckland's business district, Crowne Plaza Auckland was previously awarded New Zealand's Leading Business Hotel for two consecutive years in 2014 and 2015.
"It's an honour to stand before the industry's leading luminaries and international media to accept awards stringently audited by travel and tourism professionals across the world," said Mr Pollock.
"We look forward to celebrating these very important milestones."
A multi-million-dollar two-year refurbishment of InterContinental Wellington was completed in March 2015. The hotel has since continued to develop its luxury positioning with the creation of the elegant Spa InterContinental and its brand new Two Grey Bar and Brasserie, which adds a new level of sophistication to the Wellington culinary scene.
The property has also introduced two premium vehicles to its hotel fleet, a 2017 BMW 7 Series and Bentley Flying Spur.
Business innovations for business travellers at Crowne Plaza Auckland include the development of a 'Sleep Advantage' programme, recognising the importance of getting a great night's sleep while travelling.
Key components of a well-rested stay are comfortable premium bedding, aromatherapy kits, designated quiet zones and a guaranteed wake-up call.
With the new Crowne Plaza Christchurch about to come on stream, IHG will operate six properties in New Zealand including Crowne Plaza Auckland and Crowne Plaza Queenstown, Holiday Inn Rotorua and Holiday Inn Auckland Airport, and InterContinental Wellington.
Picture caption:
1/ Director of Sales MICE & Leisure for IHG China Steve Li was honoured to accept New Zealand's Leading Business Hotel award for Crowne Plaza Auckland