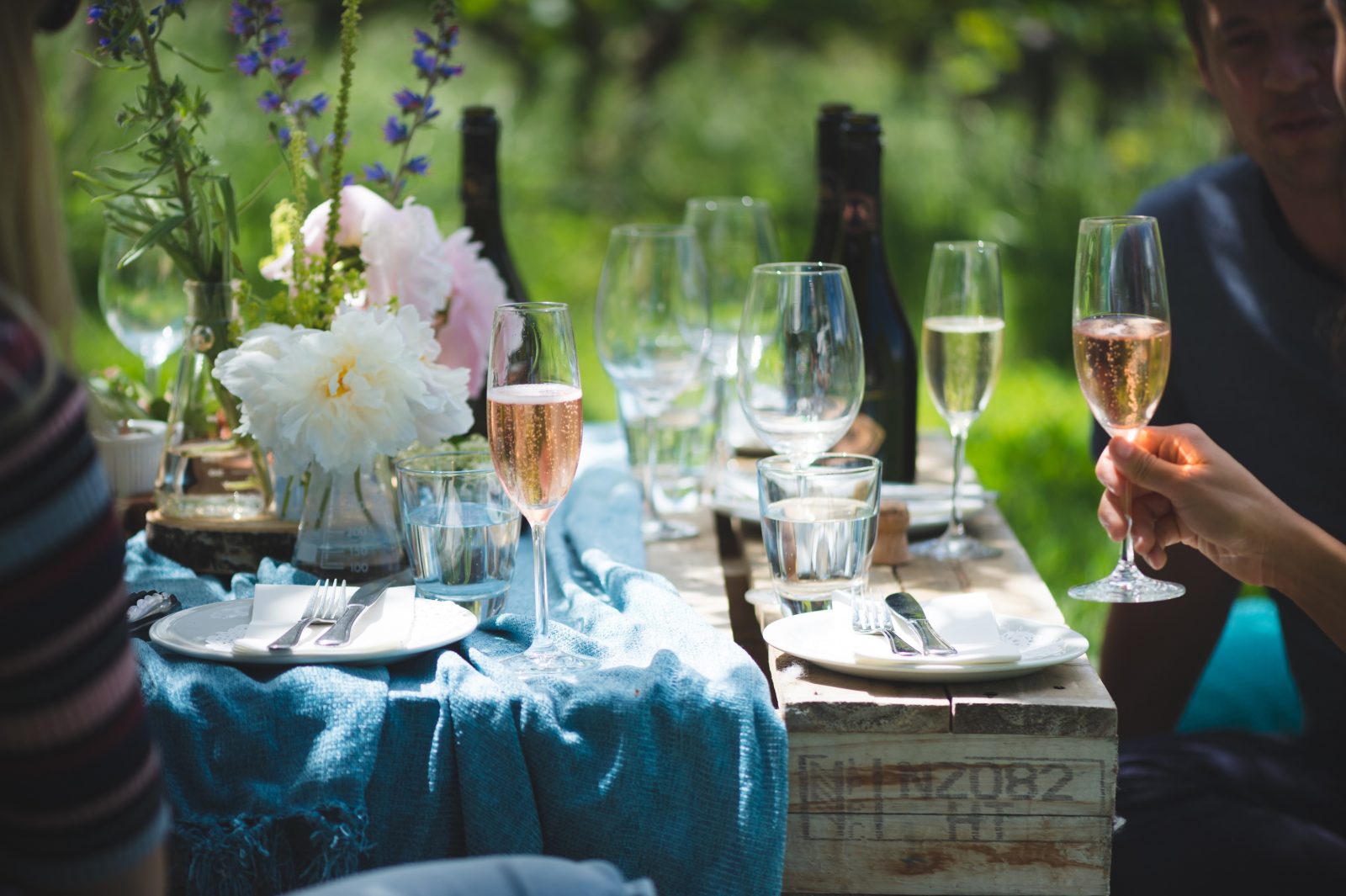 Media release from Gay Ski Week QT
Renowned Queenstown winery Gibbston Valley Wines is adding some real sparkle to the Southern Hemisphere's largest Winter Pride event.
Wine lovers attending Gay Ski Week QT's first ever Long Lunch event at the winery on September 6 will be treated to flutes of the winery's limited release vintages Rosé Méthode Traditionelle and Blanc de Blanc Méthode Traditionelle.
With only 200 cases of each vintage crafted, it's the first time the winery has held tastings of the 'celebratory bubbles'.
The complimentary tasting, hosted by winemaker Matt Swirtz, will be a special start to a relaxed lunch at the famous Central Otago winery.
Winemaker Christopher Keys said the 2011 creation was made with "real care and patience".
"With no time pressure to release the wine, the bottles have benefited from extended maturation which was critical in setting the quality," he said.
"The wines are very gently pressed, have barrel fermentation, then 56 months in bottle. It's produced with the best fruit, some very gentle winemaking, and a whole lot of time.
"We can't wait for our LGBTQI guests to experience the richness, elegance and texture of our latest vintage Rosé and Blanc de Blanc Méthode Traditionelle."
Hundreds of gay men and women are set to converge on Queenstown between September 2 and September 9 2017 to attend Gay Ski Week QT's week-long festival, jam-packed with parties, cabarets, spring skiing, karaoke and much more.
Gay Ski Week QT Organiser Sally Whitewoods said Gibbston Valley Wines had become a pivotal supporter of the event.
"Gibbston Valley's well-established and ever-growing brand is a perfect fit for us and we're delighted to have worked in partnership with them for four years," she said.
"Our event is set to be even bigger and better this year, and it's exciting this year to have a specific focus on our region's award-winning food and wine.
"The lunch is the perfect opportunity to take a mid-week break away from the hustle and bustle of Queenstown and I'm confident it will become a regular event on the GSWQT calendar.
"I'm sure these gorgeous bubbles will add just the right amount of sparkle to a long, lazy spring afternoon of superb food and stunning wines."
Renowned as one of the finest dining experiences in the Queenstown region, Gibbston Valley Restaurant's Central Otago wine and food experience features seasonal selections that match the freshest ingredients with award-winning wines.
Tickets for the lunch start from $135 per person including Mediterranean-inspired dishes and a glass of non-vintage bubbles on arrival. To book go to https://www.gayskiweekqt.com/book-now
Event tickets are available from the Gay Ski Week QT website www.gayskiweekqt.com/ and up-to-the-minute news can be found online at www.facebook.com/gayskiweekqt.
Photo caption:
1/ Enjoy one of Central Otago's finest wine and food experiences at Gay Ski Week QT