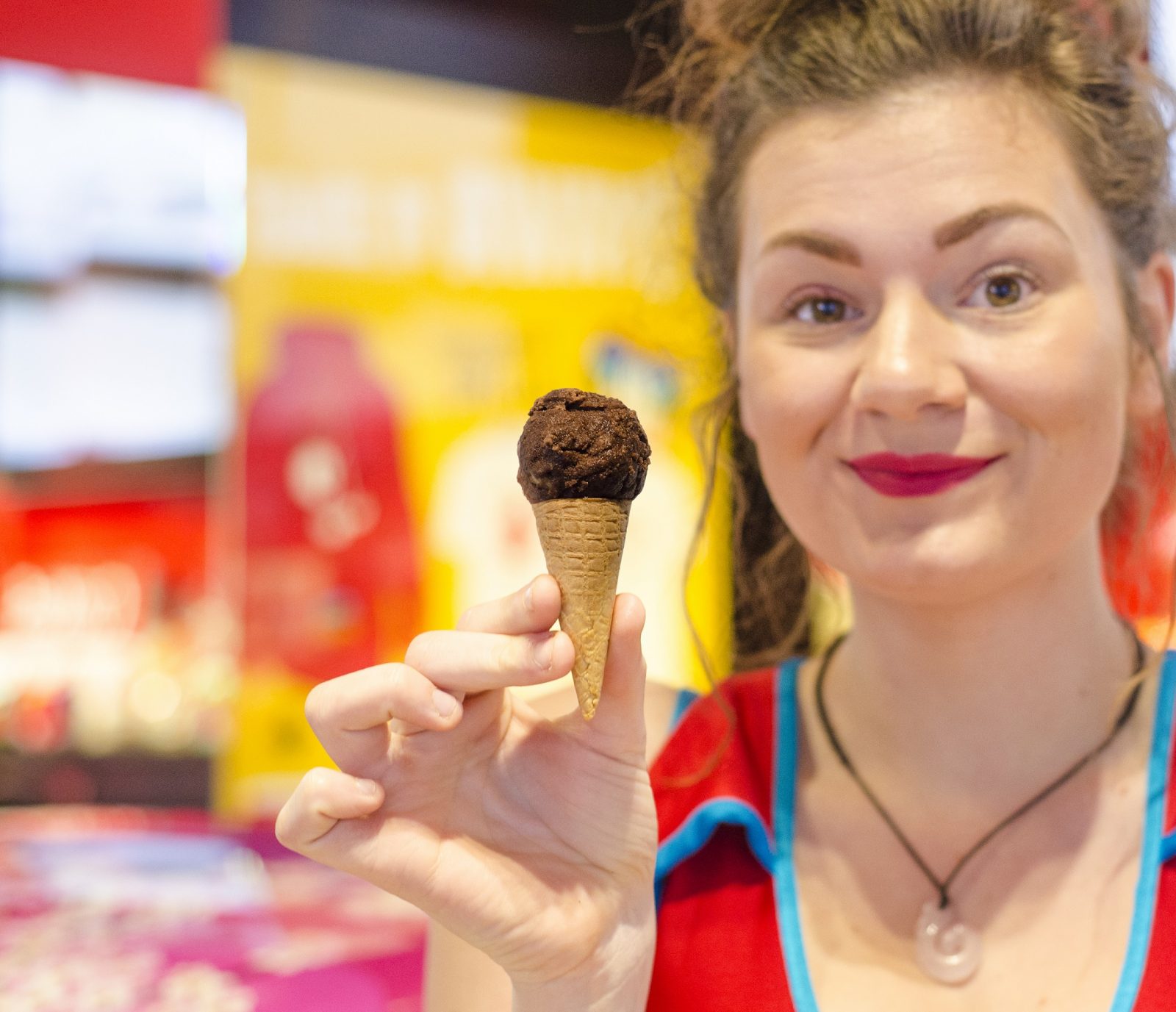 Media release from Cookie Time
The world's hottest dessert trend hits New Zealand this weekend – with No Bake Cookie Dough launching at Cookie Time's Queenstown Cookie Bar.
Whether raw or blended into ice cream, cookie dough is a major food trend, evoking the nostalgic treat of licking the baking bowl. No Bake Cookie Dough is a safe take on fond childhood memories, made without eggs and with heat treated flour.
Dubbed No Bake because it's specifically for eating not baking, Cookie Dough is the latest addition to Cookie Time's Queenstown Cookie Bar line-up.
Already famed for its cookies and innovative cookie-related treats including freakshakes and cookie sandwiches, the Cookie Bar will roll out the Cookie Dough this weekend (Saturday September 30) in seven formats – in a ball, cup, cone, sandwich, shake, sundae or served straight up on a spoon.
"No Bake Cookie Dough is such a fun treat. It's got that little bit of nostalgia and naughtiness from memories of licking the baking bowl. But it's all grown up in a specific no egg, edible dough formula that tastes just sensational," says Vicki Onions, Cookie Time International General Manager, Retail.
Made with three base doughs – classic chocolate chip, cheesecake and dark chocolate brownie – six flavours will be on offer:
Original Chocolate Chip
Confetti Cheesecake
Fudge Brownie Cheesecake
Moro Bar, fudge & sea salt
Double Chocolate S'more
Ferrero Rocher Brownie
The Queenstown Cookie Bar is Cookie Time's New Zealand flagship retail store. Opened in May 2010, the Cookie Bar is the ultimate destination for cookie lovers, offering freshly baked cookies and their perfect partners in a vibrant magical environment that celebrates all things cookie. Cookie Time also operates a Japan flagship Cookie Bar store in Harajuku, Tokyo.
Picture caption:
1/ Queenstown Cookie Bar's Becca Stokes holding a No Bake Cookie Dough 'tiny cone'