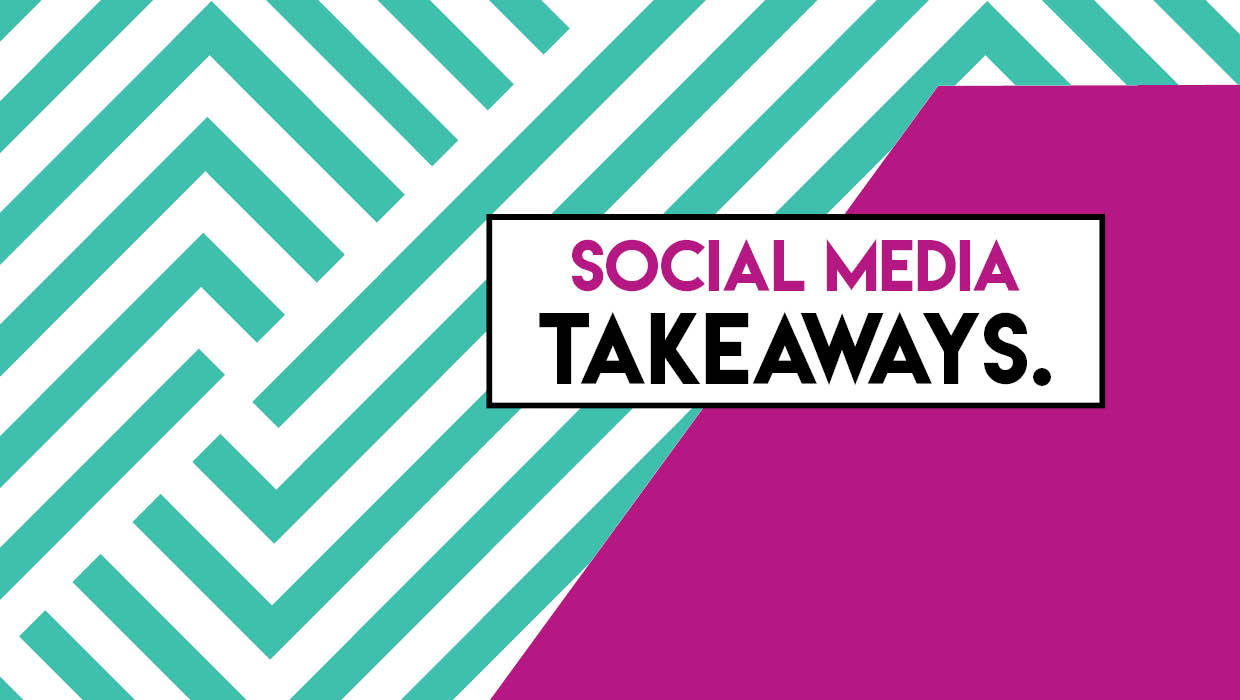 Spring has most certainly sprung and it's been a busy month all round, not just social media. You've got enough to worry about with the general election just happened, not to mention which way dear Winston is going to swing. Because last month's  social media news and updates are possibly the last thing on your mind, we've done the hard yards and compiled a list of 'go-to' updates, big and small.
The latest on Instagram
Instagram now lets you block negative comments
Instagrammers with a public profile can now manage who comments and sees comments on posts.
Instagram is aiming to make the platform a friendly and welcoming place where everyone can get along in its social community. All changes come with a new heart-shaped sticker and the #KindComments hashtag.
Instagram adds face filters to live video
Instagram filters have been readily available on video and images captured first and then posted, but now its face filters are available on live video.
This means you can customise your live videos even further and even target those audiences that have four legs and a tail [insert puppy dog filter here].
The latest on Twitter
Twitter doubles its tweet length
Twitter is testing extending its character count from 140 to 280 to persuade more users to use the platform. Twitter says the reason is to give you more characters to express yourself. Is my name Donald Trump, I hear you asking? What are your thoughts on the extension? Less is more, or more is …..too much?
The latest on Facebook
Facebook connectivity team touches down in Puerto Rico
Facebook is not only donating economically to the relief efforts of Puerto Rico after Hurricane Maria, it's also donating its employees!  Facebook employees are helping restore telecommunications so people can get in touch with their loved ones and rescue workers can further coordinate relief efforts. Thanks Facebook!
Facebook ranks the eighth most valuable brand in the world
For the first time in history, Facebook has broken into the top 10 of the world's most valuable brands slotting into eighth position right next to Toyota and Mercedes Benz.
Interestingly, half the brands at the top of the Best Global Brands 2017 list are in the technology sector and have mastered creating experiences through technology that reinforce the value of the brand itself.
The latest on Snapchat
Snapchat introducing augmented reality beyond filters
Snapchat's latest filter is yet another step further into augmented or virtual reality. Its new 'Sky Filters' give you the ability paint with all the colours of the wind…or, filters. Imagine being able to change the scenery to match your mood with virtual weather, sunsets, starry skies, rainbows and so on. Well, now you can! This was released on Snapchat's sixth birthday – Happy Birthday!
Google and Snapchat join forces to hold the ultimate challenge for millennials
It's no surprise that the future is technology and coding is a skill being recognised by major technology brands Google and Snapchat.
Called #MyFutureMe, the contest is to create and code an official Snap lens and accompany the entry with a 100-word statement about the 'future you envision'. As with any great business idea, having a slick and well-rounded elevator pitch is key to success in this fast-paced and busy world. Five finalists will be sent to the TEDWomen conference in November to work with Google and Snap engineers. Interestingly, Snapchat will only verify contestants ages after finalists are selected.
Have we missed anything? Get in touch.