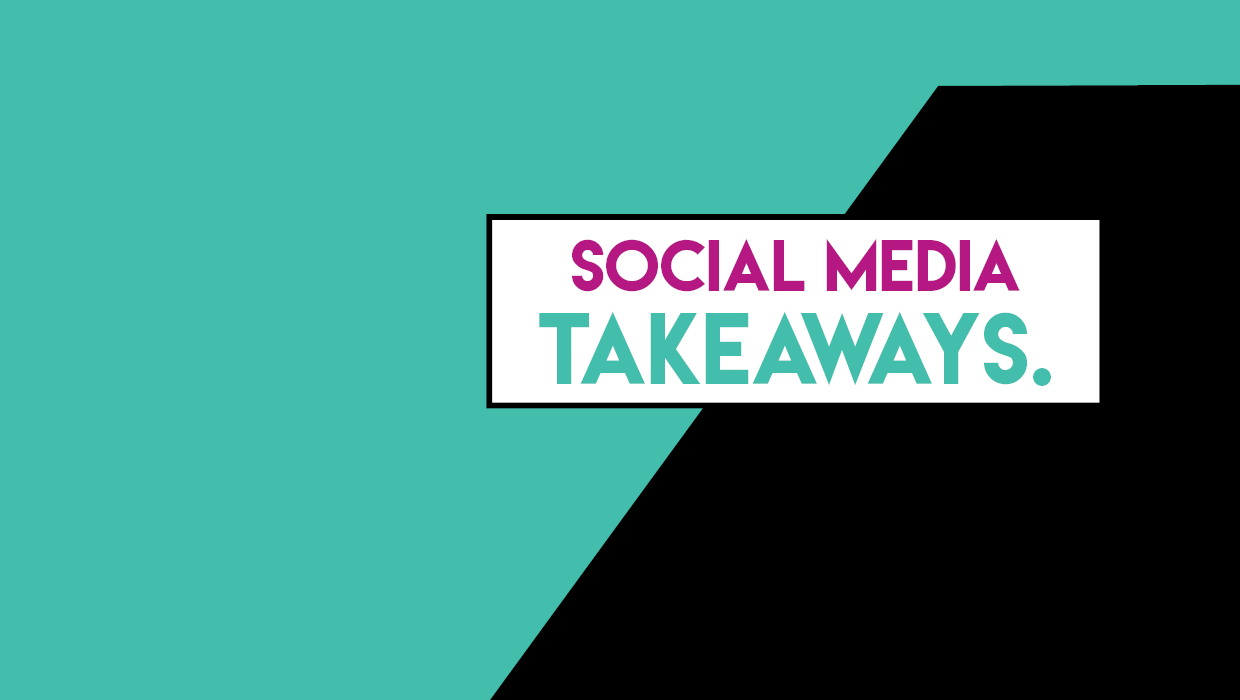 Summer is officially here (hurrah!). With only 2.5 weeks until Christmas we've compiled our final social media takeaway blog for 2017.
Here's a recap of seven almighty social media updates and trends to keep in mind for planning and implementation of your social and PR strategy in 2018.
Video is KING
Did we need to remind you? According to a recent Social Media Today infographic, video is expected to account for more than 80% of all consumer internet traffic by 2021.
Having the ability to create video content across your platforms remains KEY in your strategy. Grab your iPhone, a tripod and get practising with family and friends this silly season.
4K resolution for Facebook
Uploading and sending high res images via email is a thing of a past thanks to the latest Facebook Messenger update. Communities and businesses can now send and receive images in 4K resolution (up to 4,096 x 4,096 pixels per image).
Happy sharing.
Milestone moment for Instagram business community
The Instagram business community has grown to 25 million. If you're a Queenstown business and you're not already on this platform, it's time to discover, connect and determine whether this is for you.
Still not quite sure how to reach your customers this Christmas? Relax. Our beloved Instagram is spreading some festive cheer to help you shine bright. Click here to succeed.
Ephemeral Content
Never underestimate ephemeral content marketing. Yes, it's short-lived content (shows and disappears in seconds or 24-hours) however it's a cost-effective and authentic way to connect with your fans, followers or audiences.
Humanise your brand by sharing your behind-the-scenes moments, show a real-time snippet of your CEO collecting your latest tourism award or showcase your media coverage and products in engaging ways. Whatever your content focus or strategy, it's one to add to your team's daily schedule.
A tweet 'storm' is brewing on Twitter
Along with the extended 280-character limit (do you like it?), Twitter's Tweetstorm feature is in testing, enabling users to extend their tweets by adding additional context. Here's how this might look.
To be honest, we have the same reservations as TechCrunch. Could this feature result in never-ending ranting and trolling from critics – potentially leading to additional 'damage control' from crisis management teams across the world?
Did someone say chatbot?
It's top of mind and we're looking forward to watching chatbots evolve for SMB's next year.
Adding the 'human' to these artificial intelligence 'bots' remains key and businesses need to know there's not a one-size-fits-all solution. Your customer's journey is key.
Organic social isn't dead
Yes, paid social is important to reach new audiences and convert your customers, however organic social is key for nurturing engagement, relationships and interactions.
Sprout Social looks into the importance of 'sprouting' engagement on your channels to help your company grow.
Looking for some 'social' holiday reading?
We've got three recommendations for you…
Keen for Southern PR to help you through this process or point you in the best direction? Get in touch, we're happy to talk it through.