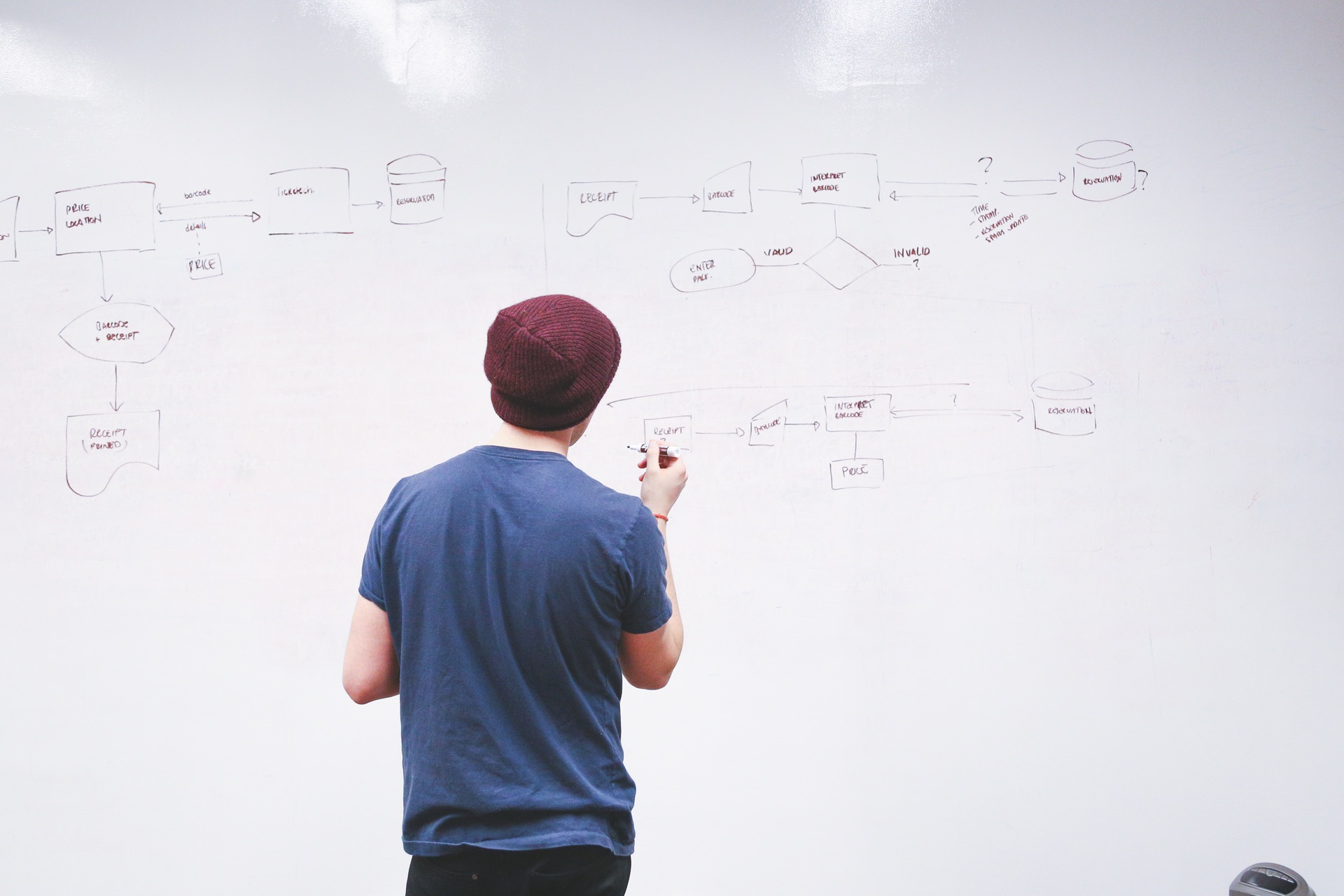 So, you're thinking of a company re-brand? Well done, you've taken the first step – The Decision.
Here, at our little Southern Public Relations office in Queenstown, we were slowly but surely thinking the same thing.  Even though it was an allegedly monumental task, it was also a story that needed to be told in all its glory and shared with you all.
"What's the ultimate definition of 'brand'?" we hear you ask.
A 'brand' is one of those words that's widely used, but not always fully understood. Over time, the word has gone from its more literal meaning of a trademark used to identify a product or service to encompassing everything that identifies as that company, including the relationship it has with its customers or clients.
A brand is a promise a company makes to its customers. It exists only in someone's mind. It's everything the public knows about your brand offering – both tangible and intangible.
Because we're a caring, sharing kind of company, we've decided to share our story and process with you. It's in sections so you can easily digest our entire rebrand story from beginning to 'Launch Day' in a nutshell.
THE DECISION TO RE-BRAND
The initial decision came out of left field, with the sudden realisation we'd exponentially evolved to a point where our branding didn't fit anymore – we had outgrown it! Some prevailing questions shaped our focus. There was a digital shift in the industry. Were we growing with it? Could we offer a more robust service to our clients, both current and new? Was our communications outlet a creative space offering where our clients could come for reputable connections and communication support? These were the foundation questions to taking the next step – The Story.
THE STORY BEHIND THE COMPANY RE-BRAND
First up, we decided to reflect to the foundations of Southern PR and review the initial inspiration behind the company.
Before diving headfirst into our backstory, we needed to pin down the main protagonist to shape the story around – Southern PR director Fiona Woodham.
Note: We strongly recommend this exercise when telling your brand story as every business has a start-up story, giving it more dimension and becoming shareworthy.
Southern PR was founded with an adventurous spirit and a lofty objective: to offer honest and authentic connections to a curious, yet hungry audience. We're proud to say that much of the essence of that objective still stands true today.
Most companies start the same way – with a challenge or struggle that needs to be fixed. Fiona had just started working for a brand-new radio station in Queenstown and was constantly receiving bad PR pieces. Fiona knew she could do it better. There were big businesses doing good business happy to use a professional service. Within three months Fiona had kicked all her goals, had all targeted clients locked in, and behold! Southern PR was born.
INSPIRATION FOR THE RE-BRAND
We drew our visual inspiration from a blend of different aspects and avenues nationally and internationally. These included emotive and descriptive words that were significant to the team, their perspectives and personalities. Our SPR team plays an extremely important part in how we operate each day and so it was a no-brainer to incorporate everyone's ideas and tell the world a little bit about ourselves through our new brand. Let's understand our vibrant and enthralling colours and the meaning behind each:
Pink – Calms and reassures. Pink is supportive, compassionate, nurturing, thoughtful, caring and understanding. Pink is intuitive and insightful.
This is particularly relevant to when companies reach out to us for crisis communications assistance. We're a trusty source for advice and an authentic safe haven to turn to when things get a little tricky in the business world.
Green – The colour of life. Green is renewal, energy and freshness. Green is balance, harmony & growth.
News must be current otherwise it's not news. We broadcast your message to the world in a way that's always fresh and full of energy. We like to think we're always growing with and helping our clients to grow, so green encompasses all that we do with our public relations services.
Black – Powerful and elegant, yet a bit mysterious. Design-wise, black gives the feeling of perspective and depth.
Now, it's common to associate this colour with negative emotions and descriptions, but we see black as our solid foundation. Black is our contrasting element of the company, promoting power. A good communications story is powerful.
Stripes – Clean, easy-going, straightforward communications and clear distribution channels.
The stripes represent the clear and pragmatic approach Southern PR has towards any challenge big or small. We needed to capture that somewhere and stripes just seemed the best way to do it!
We know that we've got a reputation to uphold in Queenstown as we've helped many businesses along the way to launch, grow and get where they are today. We think we've earned the right to say we've "earned our stripes" by being a loyal and available support when required.
THE DESIGN PROCESS 
The actual process was a big hairy audacious experience uncovering some interesting and fun points, so we've attached an infographic to illustrate some facts and figures about our re-brand process.
Meetings 56
Ideas brainstormed 219
Doodles and scribbles 152
Design concepts 7
Tweaks and changes 402
Copy writing marathon 1
Chocolate bars eaten 46
Coffees drunk 560
LAUNCH
This is the nail-biting part. The day we'd been working towards when all our hard work pays off – fingers crossed! This is when Southern PR's brand becomes recognisable.
With our social media channels loaded up, introduction newsletter ready to go, everything organised and planned from compelling copy to customer service, we pressed the big (we imagine 'green') 'Launch' button!
3…2…1…GO!
All big projects, design or not, re-brand or not, start with a desire to change. The hardest part is already done! Drawing on the backstory of why your company initially came to life is a crucial element of the planning process. This is where your story stems from and what fuels your inspiration for ideas. Multiple brainstorming sessions are highly recommended and make sure to jot down every idea at first no matter how silly it might seem. You're just pouring out information for now and you can streamline the ideas later.
Record the process while you're going through it. You never know exactly how many ideas you have or absurd amounts of coffee you drink over those months if you don't record it! TIP: Then you can make cute little graphics to showcase your hard work and it doubles as content.
Remember to enjoy the process. It's not very often you're with a company long enough to go through more than one re-brand. Some say it's life-changing!
Please excuse us as we relish in the experience of our new brand and reminisce on how far we've come to get to this point.
If you've got any questions on our brand launch or our services, then please drop us a line to see what we can do for you and your business.