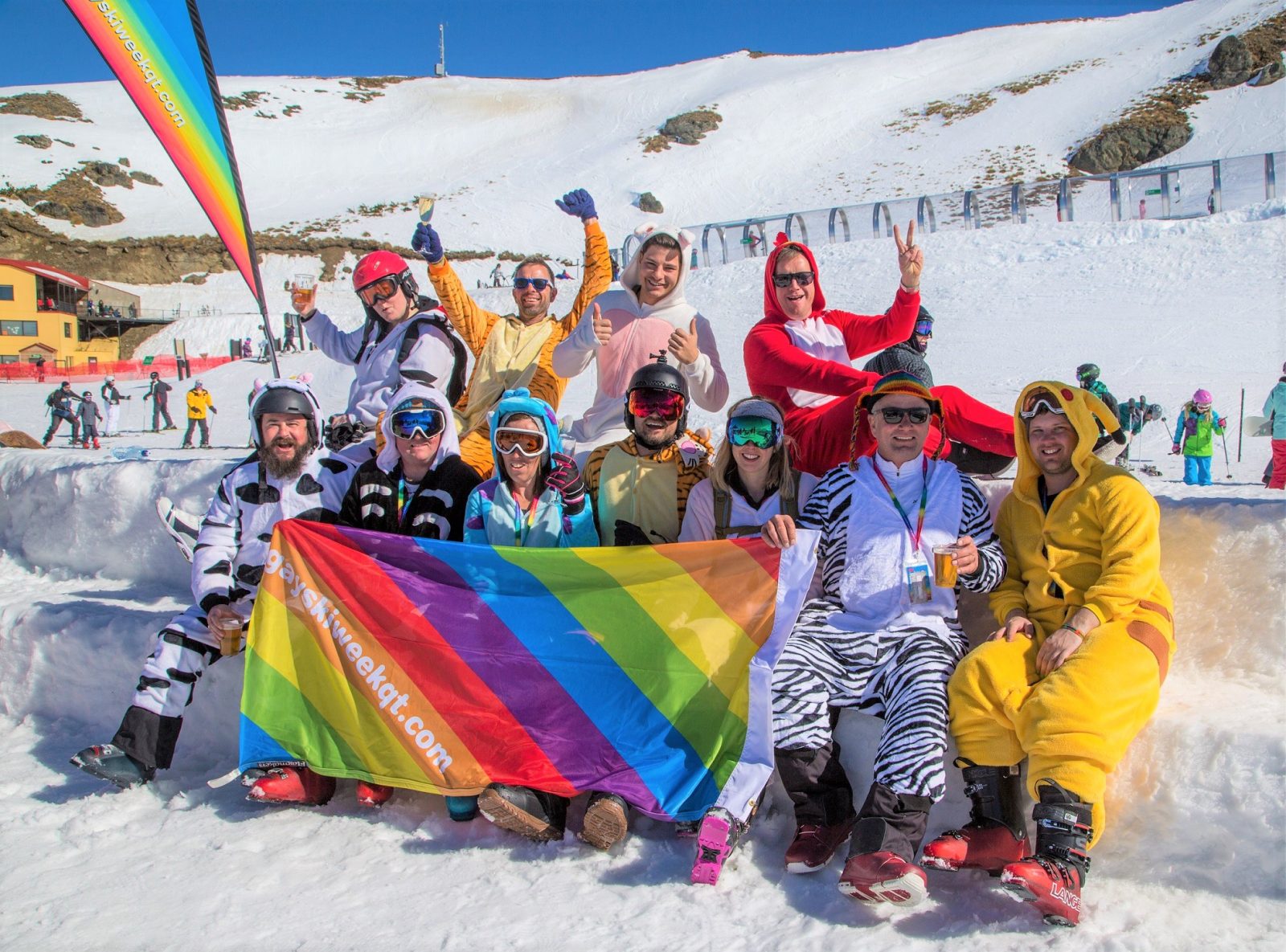 Media release from Gay Ski Week QT Gay Ski Week QT is set to be even bigger and better this year with a brand-new partner; Rainbow Pages. The Southern Hemisphere's largest gay and lesbian festival is delighted to announce New Zealand business Rainbow Pages is the new sponsor for the event. Rainbow Pages is New Zealand's…
Rainbow Pages General Manager James Bennett believes the partnership with one of Queenstown's biggest and best festivals of the year is a "fantastic step" in uniting the LGBTTQI+ community.
"Partnering with Gay Ski Week QT means we can help to bring communities together, which is what Rainbow Pages is all about," says James.
"We want to showcase the rainbow community, have a good time and give back to our supportive communities. Sadly, we've noticed an increase in homophobia in New Zealand, so it's more important than ever to provide a safe space where people can be themselves."
Gay Ski Week QT has been celebrating diversity since 2002. Since then, thousands have poured into Queenstown to attend the week-long festival, jam-packed with parties, cabarets, foam days, karaoke and much more.
This year, as well as its new partner Rainbow Pages, Gay Ski Week QT will launch its rebrand and new website on February 19, where all the dates, early bird tickets and discounted packages will be released.
If you're interested in becoming a partner, sponsor or volunteer for the event, contact: [email protected]
Photo caption:
1/ Attendees of last year's Onesie Day event at Cardrona ski field