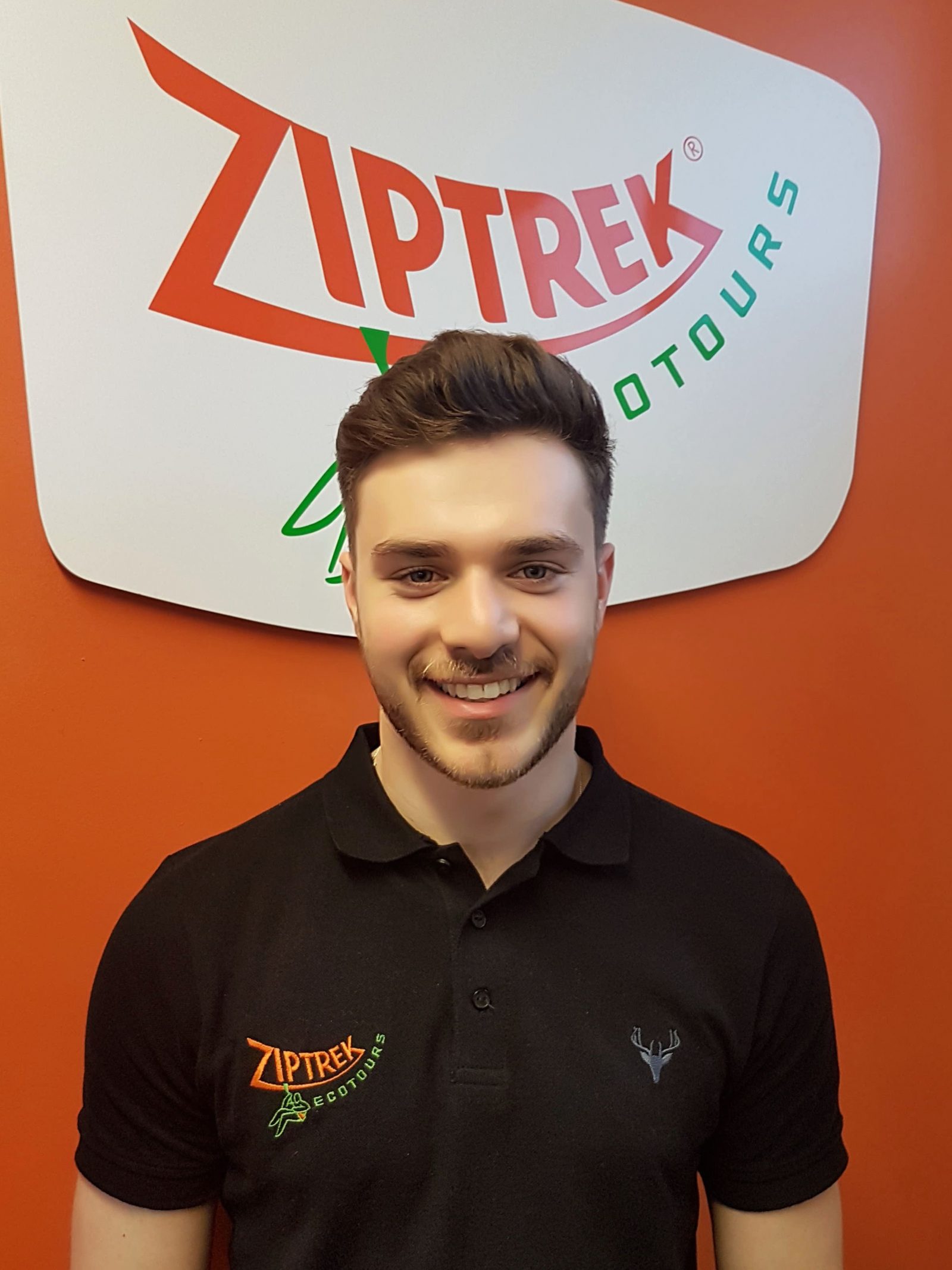 Media Release from Ziptrek Ecotours
Innovative zipline company Ziptrek Ecotours has this week appointed experienced influencer Joe Di-Gesse as its first social media and digital guru.
Joe is working as a marketing executive for the company and comes with a solid background of four years in digital marketing, specializing in social media.
Originating from the UK, his most recent role was working as the digital marketing manager for multi-award-winning employee benefits company PES.
Previously he worked for social media agency Gumption alongside strong brands such as Cheddar Gorge and Longleat Safari Park.
Working with Ziptrek is his first adventure tourism role and he said he was looking forward to the challenges and opportunities that offered.
"My previous roles have been B2B focused, so this will be an exciting change doing the social media marketing for a world-renowned brand such as Ziptrek Ecotours," he said.
"The new position recognises the ever-increasing importance of social and digital in business, and even more so for tourism businesses."
His love for the outdoors and a need for a break from city life brought Joe to Queenstown with no intention of taking up a permanent role, but he said the opportunity with Ziptrek was "too good" to pass up.
"Coming from a city, I relish the fact that Queenstown has that friendly small city feel, but you wake up every day surrounded by mountains."
Ziptrek Ecotours Sales and Marketing Manager Nicky Busst said they were "excited" to welcome Joe to the team.
"The Ziptrek team is expanding as our business continues to grow, and it's perfect timing for Joe to come on board as we head into our busy summer season," she said.
"He's a great cultural fit for us and we're hugely excited to be working with him in growing the integrated social and digital side of our business.
"We've known the importance of being proactive in the digital and social spaces for quite some time.
"Joe's role will help us drive online sales and opportunities in this market and stay ahead of the game."
Leading the way in zipline innovation and sustainable business practice, Ziptrek Ecotours launched in New Zealand in November 2009 and since then has completed nearly three-quarters of a million zips through the forest canopy on 'gravity fed ziplines'.
For more information visit Ziptrek Ecotours' website HERE
Picture caption:
1/ New Ziptrek Ecotours Marketing Executive Joe Di-Gesse brings social media and digital marketing experience to the business