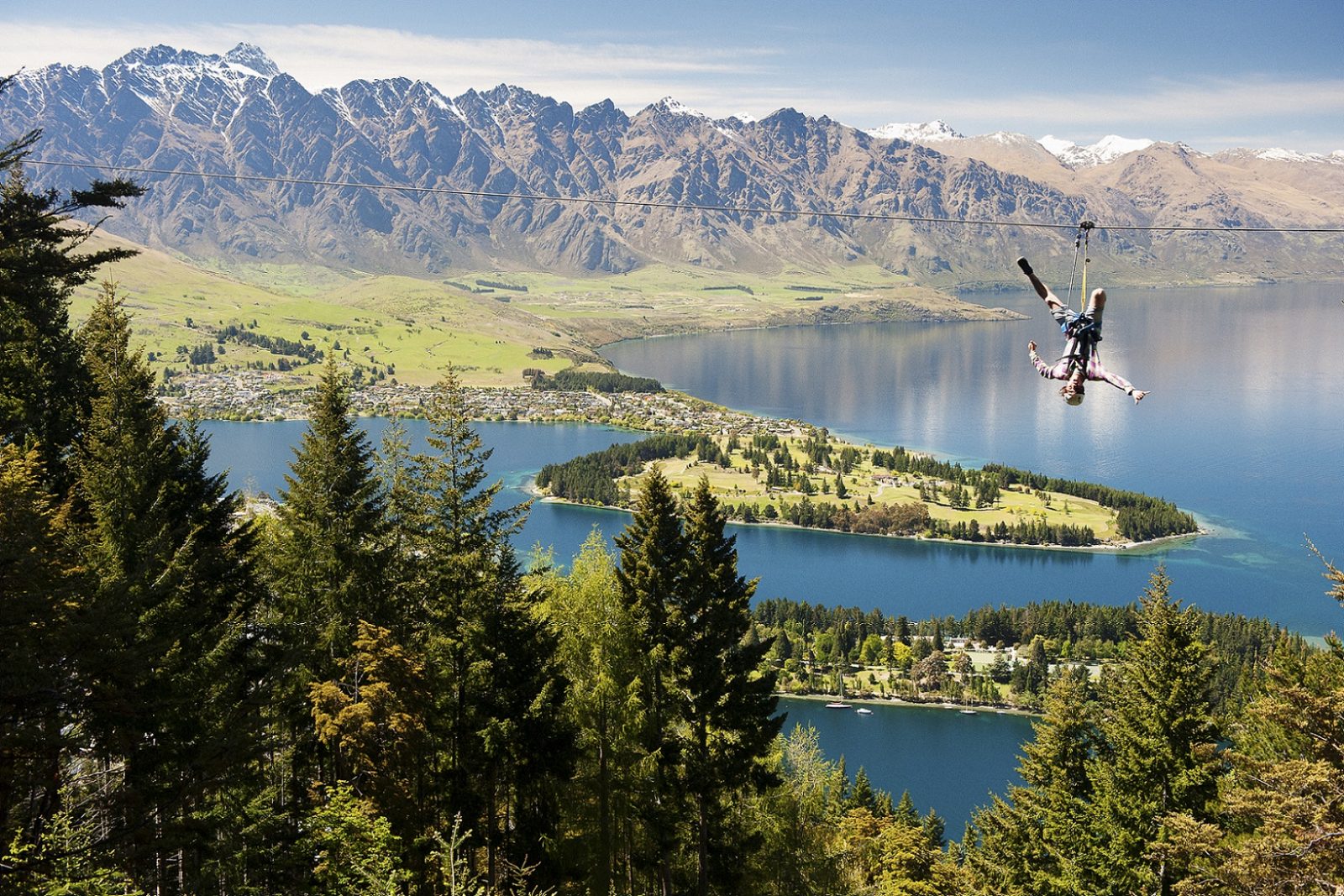 Media release from Ziptrek Ecotours
Queenstown tourism company Ziptrek Ecotours is taking its Locals Day to a whole new level.
The multi-award-winning company is giving its local community the chance to vote on which one of three local voluntary organisations should receive thousands of dollars from their annual fundraising day.
The company has chosen what Ziptrek Ecotours director Trent Yeo calls "three amazing organisations" as the lucky short-listed participants for the funds.
Wakatipu Alpine Cliff Rescue, the local high school's Branches Charitable Trust and the Queenstown Fire Brigade are all volunteer organisations working tirelessly in the district.
They each feature on Ziptrek's website with an explanatory paragraph on who they are and what they do, and a short video in which the representatives talk about why they should be chosen.
Branches Camp is a 12-day Wakatipu High School Year 10 outdoor camp held in remote Skippers Canyon. It's regarded as a 'rite of passage' by all past and present students, and the Trust was formed in 2009 by locals concerned with escalating costs of running the camp.
Trust chair Louise Ward said as the costs of providing health and safety plans and guides increased each year, the goal of the Trust was to keep costs to students and families to a minimum "so every child in the Wakatipu can afford to go".
The Wakatipu Alpine Cliff Rescue team is a small, high-profile group of professionally-trained and enthusiastic alpine rescue personnel who operate beyond the scope of normal ambulance, fire LandSAR search teams or police rescue services.
"We help people who can't help themselves, anywhere that's steep and difficult where you need technical equipment and competency," said representative Chris Prudden. "We need a lot of support because ongoing equipment and training costs chew up the money."
Last but not least, the 100% volunteer Queenstown Fire Brigade features about 50 members from all around the world, operating since 1863 and responding to over 300 calls a year.
Fireman Jesse Johnston said the brigade was "eternally grateful" to members employers who supported their roles. It's also very appreciative of donations from the community, which is used to provide specialist training for brigade members and fund the purchase of key equipment required by the brigade.
Locals are being encouraged to go to the website to check the links and vote for the organisation they believe is most deserving of the locals' day proceeds.
Ziptrek have supported seven local groups since opening in 2009, including Lakes Family Centre, Youth Booth, Wakatipu Search & Rescue, Kiwi Birdlife Park, St Johns Ambulance, Queenstown Scouts and Wakatipu Reforestation Trust, raising over a whopping $150K in total.
Voting closes on Saturday September 30 and the locals day will be held on Sunday October 29 2017.
On Locals Day, the local community is given the chance to experience the thrill-seeking fun of Ziptrek for a heavily discounted price. A significant proportion of the proceeds will go to the chosen charity.
Trent Yeo said the company was "dedicated and passionate" about helping another worthwhile local community cause as it "forms part of what Ziptrek stands for.
Leading the way in zipline innovation and sustainable business practice, Ziptrek Ecotours launched in New Zealand in November 2009 and since then has completed nearly three-quarters of a million zips through the forest canopy on Queenstown Hill on 'gravity fed ziplines'.
For more information on each of the deserving organisations and to vote click HERE.
Picture caption:
1/ A Ziptrek Ecotours guest enjoying the view of Queenstown while 'zipping' through the trees