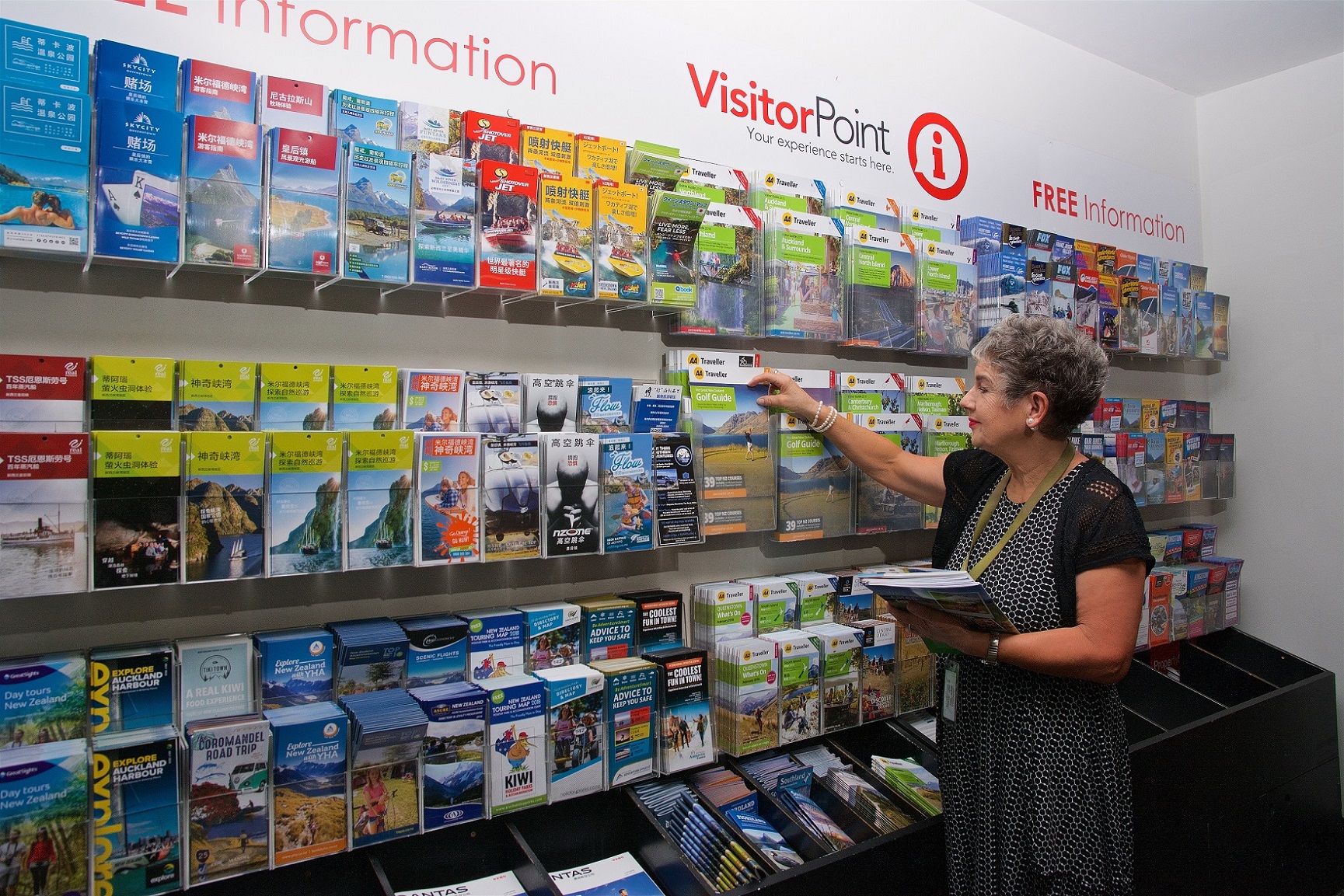 A New Zealand brochure distribution company has secured a national contract with the largest visitor guide publisher in the tourism industry.
Effective from today (Monday August 13), AA Travel & Tourism will outsource the warehousing, distribution and merchandising of its market-leading AA Traveller brochures, guides and directories to VisitorPoint.
VisitorPoint is New Zealand's only national distributor of tourism information, having distributed brochures throughout New Zealand for more than 30 years.
AA Traveller's 25 publications cover accommodation, activities and maps, and special interest areas including cycle trails, food and wine and golf.
The publications, targeted at domestic and international travellers, will be distributed to designated AA distribution stands and locations through VisitorPoint's comprehensive national network of 37 merchandised distribution circuits.
New brochures, guides and directories published by AA Travel & Tourism will also be in VisitorPoint's remit.
The contract is a result of AA Travel & Tourism's review of storage, distribution and merchandising for its print products, and will secure significant cost savings and productivity improvements for their business.
Delighted to add AA's full contract warehouse services to the company portfolio, Kelly Harland of VisitorPoint says it's an exciting time for the team.
"The agreement is an extension of our long-standing relationship with AA Travel & Tourism, and we're excited to see it flourish," she says.
"To date, we've been managing exclusive displays in the Queenstown and Auckland markets, but nothing on this scale.
"The collaboration not only strengthens the offering to our network of outlets, but it enables us to offer the most comprehensive library of collateral to the travel and tourism industry all in one place."
With the announcement, comes the employment of a new staff member.
Having worked with AA Travel & Tourism for over ten years as distribution manager, Eileen Philpot brings her expertise and knowledge to VisitorPoint as national distribution assistant, providing continuity of service and support to outlets stocking AA guides.
AA Travel & Tourism General Manager Greig Leighton has congratulated VisitorPoint for its robust processes and expertise in packing and delivery of product.
Outlets will now order direct from VisitorPoint's trade website (www.visitorpointonline.com) from Monday August 13.