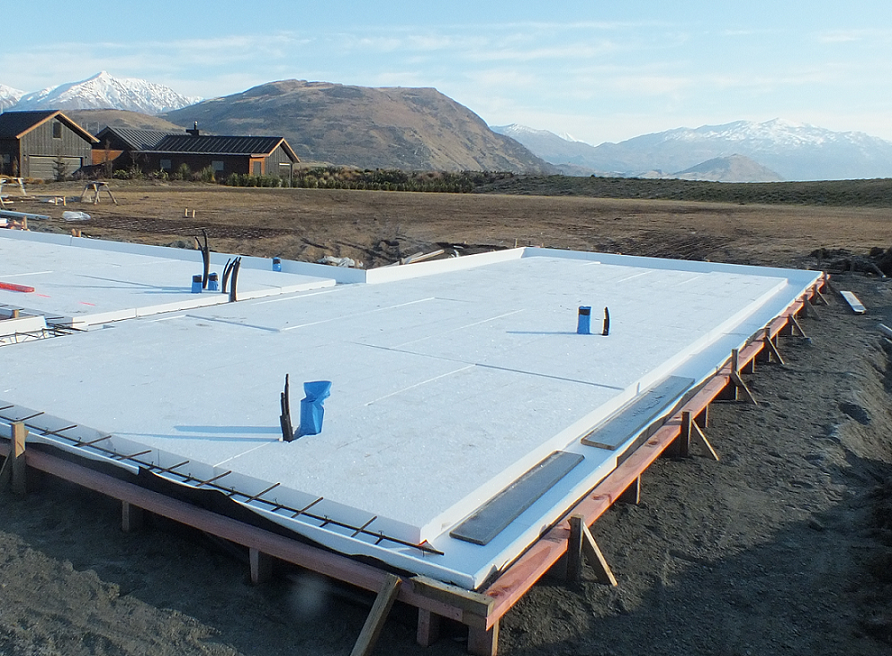 Media release from MAXRaft
Queenstown-based company MAXRaft is celebrating achieving outstanding growth for the third consecutive year.
Recognised as one of New Zealand's fastest growing companies by Deloitte, the award-winning company was named the Fastest Growing Manufacturer for Dunedin and the lower South Island at the recent Deloitte Fast 50 regional awards.
This is the second year the insulated foundations company has won this Fast 50 category.
MAXRaft has an expected revenue growth of over 225% for 2017, making it a serious contender for the national Deloitte Fast 50 index for the third time in a row. National winners will be announced in Auckland on November 9 as part of the Deloitte Festival of Fast Growth.
The company ranked 15 in the national index for 2016 with a growth rate of over 405%, and 33 in 2015 with growth of over 257%.
MAXRaft designs and installs the only fully-insulated concrete foundation slab on the market, credited with creating warm, healthy and energy-efficient homes from the foundation up.
Delighted with the win, MAXRaft general manager Henry Edney said the award was testament to the company's hardworking team.
"To be ranked as one of New Zealand's fastest-growing businesses for the third year is exceptional," he said. "And to be twice named Fastest Growing Manufacturer for the lower South Island is outstanding.
"We have to put this down to the fact that we're noticing an industry shift as consumers continuously strive for innovative and good quality products.
"Innovation is key to economic growth and we're changing the way people think about foundations through the manufacture of our fully insulated slab.
"Our company has achieved impressive year-on-year growth due to our point of difference and our mission to help New Zealanders build better homes.
"And with continued revenue growth, our teams of contractors across the country and full-time onsite crews in Central Otago continue to grow."
Launched in 2013, MAXRaft's revolutionary residential building slab system is being continuously improved to offer New Zealanders an affordable solution for warm, healthy and energy efficient homes – saving homeowners hundreds of dollars each year on heating and health bills.
Entrants for the 2017 Fast 50 are required to be in business for a minimum of three years, and have had a minimum operating revenue of $500,000 in FY15.
Queenstown's Deloitte Director Dan Hellyer congratulated MAXRaft for its innovation in business.
"MAXRaft has joined an exclusive club by making the Deloitte Fast 50 index for the third year in a row, a real achievement considering how hard it is to make it onto the list in any one year," he said.
"This recognises the strategy MAXRaft has employed to get their superior product across the country quickly and have a real presence in each of their major target markets.
"Growth companies are employing more people and contributing to economic growth in our regional and national economies.
"MAXRaft has been working hard to ensure it grows in a sustainable way and they're constantly innovating and testing new concepts to further improve their offering. We hope to see this drive push them into the Fast 50 again in 2018."
The Deloitte Festival of Fast Growth is a full-day event where Fast 50 companies will hear from inspirational speakers, network with other winners past and present, interact with industry experts and celebrate their success.
For more information about MAXRaft go to www.maxraft.co.nz
Photo caption:
1/ MAXRaft offers warm, healthy and energy efficient homes from the foundation up