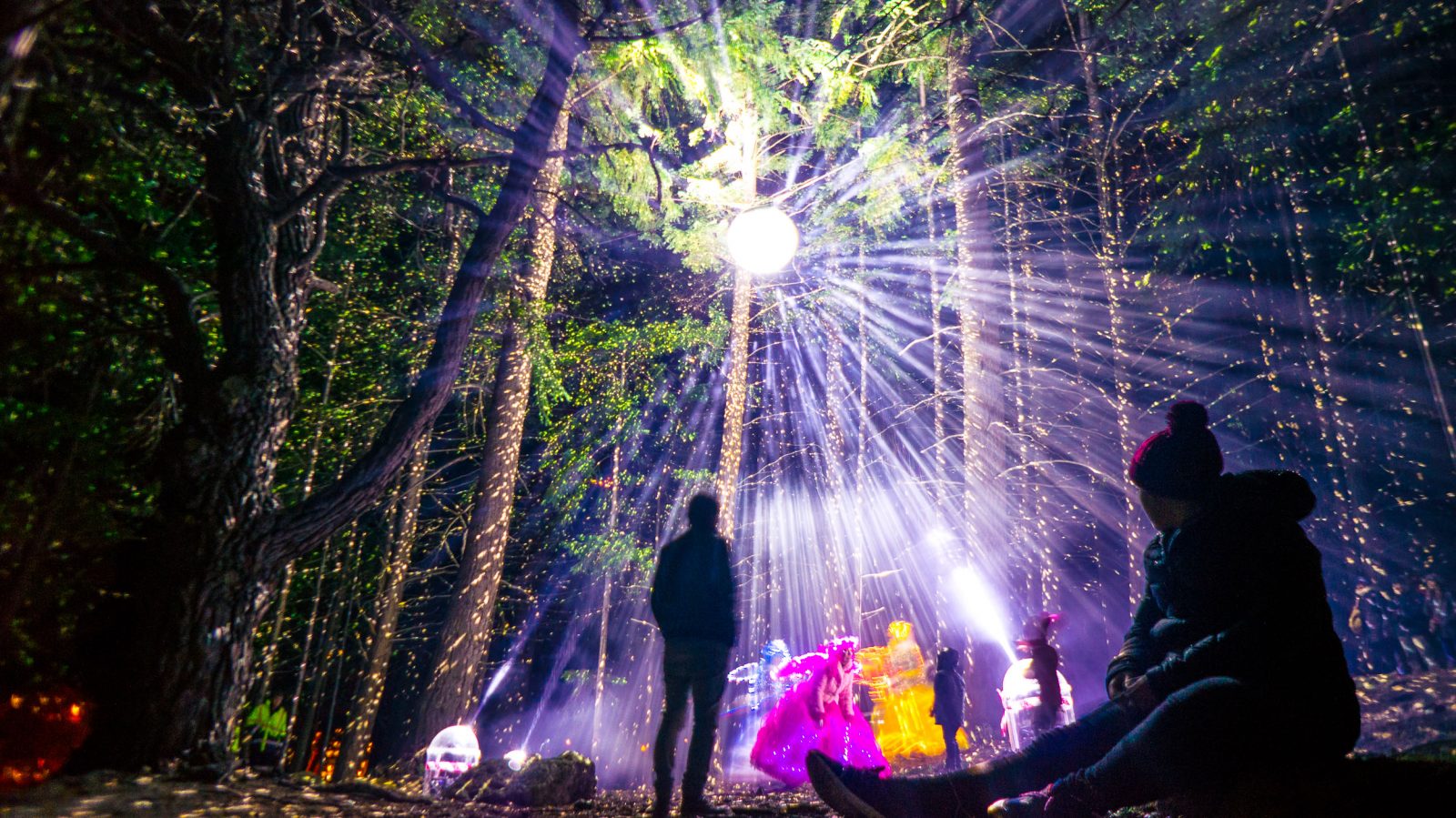 Media release from LUMA Southern Light Project
Enhancing and promoting the creative and cultural heart of Queenstown is at the core of the award-winning LUMA Southern Light Project.
It's run by a group of dedicated and yet largely unknown young professionals who donate thousands of hours of their time to bringing the 'life' of the community back into the town centre.
LUMA takes place on Queens Birthday Weekend with four evenings of illuminated art, light sculptures and entertainment. LUMA is about connecting people, illuminating spaces, and bringing local and national artists and businesses together.
Thousands of locals and visitors braved winter temperatures to enjoy 38 site-specific installations. The glow of this year's event had hardly faded before the six-strong creative team was already working on LUMA 2018.
Their goal? To open up an enlightening conversation and improve the creative landscape in Queenstown.
Trust chairman Duncan Forsyth says the LUMA team sees arts and culture as a vital vehicle for improving the future of the resort town.
"We want to appeal to locals with a layer of visitors wrapped around them. Like a village vibe bringing the 'life' of the community back into the town centre," he says.
"We're an international destination renowned for its adrenalin rush, but we all firmly believe we need to balance that out with culture and creativity."
LUMA began with a 2015 pilot project as part of the town's annual Winter Festival. In the two short years following, it has been a runaway success, growing from approximately 10,000 visitors in 2016 to 35,000 this year.
Its location in the iconic Queenstown Gardens has started to spread into the other areas, creating a magical glow around Queenstown Bay.
But the growth, while exciting, brings its own challenges.
"We've been so grateful for the event partners that contribute, through cash or cash in kind, to help cover the huge overheads in transporting artwork, creating installations, and projection set-ups," says Duncan.
"The benefit of LUMA is significant when brings local families and visitors into town to create an energy that doesn't exist at any other time of the year. The levels of community engagement with the event are simply outstanding, especially when you consider it's in the middle of winter over a traditionally quiet Queen's birthday weekend.
"But we need our vibrant business community's help to 'chip in' creatively and financially to make this event sustainable. The oxygen for the event is money.
"The expectation of having such amazing pieces of artwork displayed in 'our town' comes at a cost, but we're not a commercial event. LUMA is a community event which local people can be proud to be a part of."
The three-year-old project was recently named Supreme Award winner in the Trustpower Queenstown Lakes Community Awards.
LUMA Southern Light Project, and the LUMA Light Festival Trust are supported by local government event funding and sponsors from all over Queenstown and Otago.
Queenstown Chamber of Commerce members are encouraged to come and hear more about the project at the Christmas Business After 5 presentation on December 13.
For a stunning video on this year's event go here.
Picture caption:
1/ Mirror, Mirror, in the forest – A mirror ball installation was a favourite for crowds attending the 2017 LUMA Southern Light Project in Queenstown. Photo credit: Collab Photography