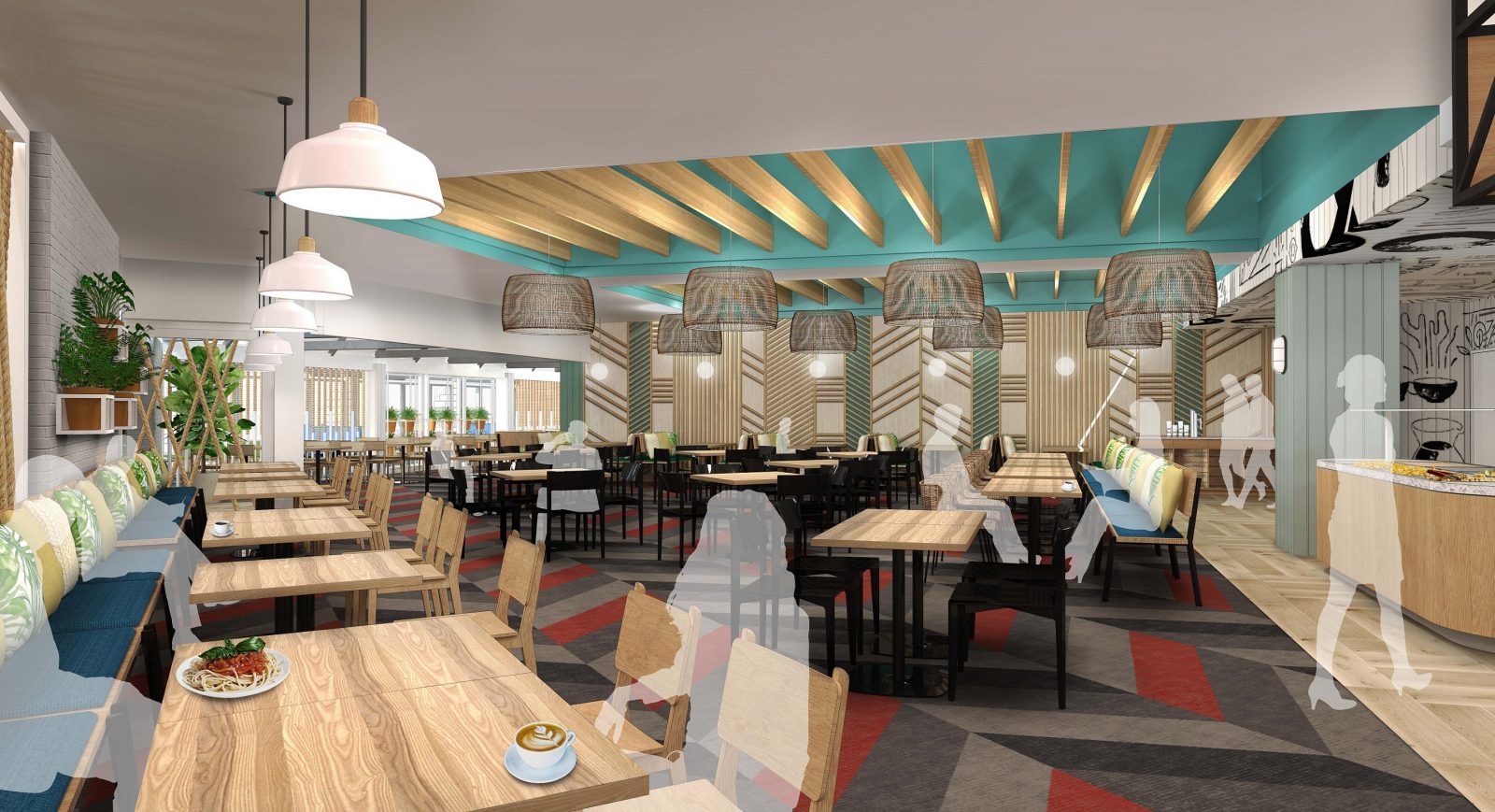 Media Release from Holiday Inn Auckland Airport
Holiday Inn Auckland Airport today announced (June 27 2017) a full refurbishment of all public spaces, starting next month.
The three-million-dollar redevelopment will transform the hotel's public spaces, including the restaurant and bar, function rooms, hotel lobby, reception and swimming pool, to provide a more contemporary and tranquil environment for guests and visitors.
The redevelopment is scheduled for completion in January 2018.
Building on the heritage, community and cultural significance of the hotels location, creative design agency Designworks is tasked with drawing inspiration from New Zealand and Pacific to create a 'welcoming heart' for the hotel.
Keeping true to the Pacific heart and holiday concept, Vapor Restaurant will take on a more relaxed and friendly atmosphere with added bursts of colour, life and energy.
The properties Porte Cochere will get a clean and fresh new look thanks to new lighting, greenery and exterior panels.
Halo Bar will get a full structural refurbishment that includes the removal of existing floor and ceiling features, transforming the ground floor space. This will open up the bar to the new swimming pool deck where guests can sit back and enjoy a drink or casual bite to eat.
New furniture, flooring, light fixtures and artwork throughout will add a modern twist, creating spaces that are vibrant, inviting and unique.
Holiday Inn Auckland Airport is located just minutes from Auckland Airport terminals and all major motorways, and General Manager Scott Schaefer said the refurbishment would "revolutionise" guest and visitor experiences.
"We're extremely excited to embark on this fantastic project to transform Holiday Inn Auckland Airport," he said.
"The aim is to create an environment that's not only an everyday escape for Aucklanders on business, but a home-away-from-home for anyone connecting to domestic and international destinations. We're delighted with the design which is eye-catching but also warm and contemporary with a nod to cultural heritage."
A mix of eclectic furniture including chunky timber communal tables and upholstered soft-seating furniture will be complemented by geometric timber cladding, purposely mismatched lighting and bold graphics for interior walls.
Existing Maori wood carvings, gifted by the local iwi, will be injected into the design and natural rope screens will create subtle dividers throughout the open plan space.
Stakeholders working on the redevelopment include Cockpit International, InterContinental Hotels Group (IHG), Designworks, JSC Ltd and construction company Format.
Mr Schaefer said the comprehensive project and investment by building owners Cockpit International demonstrated their commitment to Auckland and New Zealand tourism.
"We look forward to connecting with our community for dining, weddings, ceremonies and family events, and acting as a hub for corporate conferences, seminars and events."
Click here to visit Holiday Inn Auckland Airport's website.
Picture caption: (Photo credit: Designworks)
1/ Relax and unwind – Holiday Inn Auckland Airport's new look Vapor Restaurant is the perfect place to enjoy breakfast, lunch and dinner