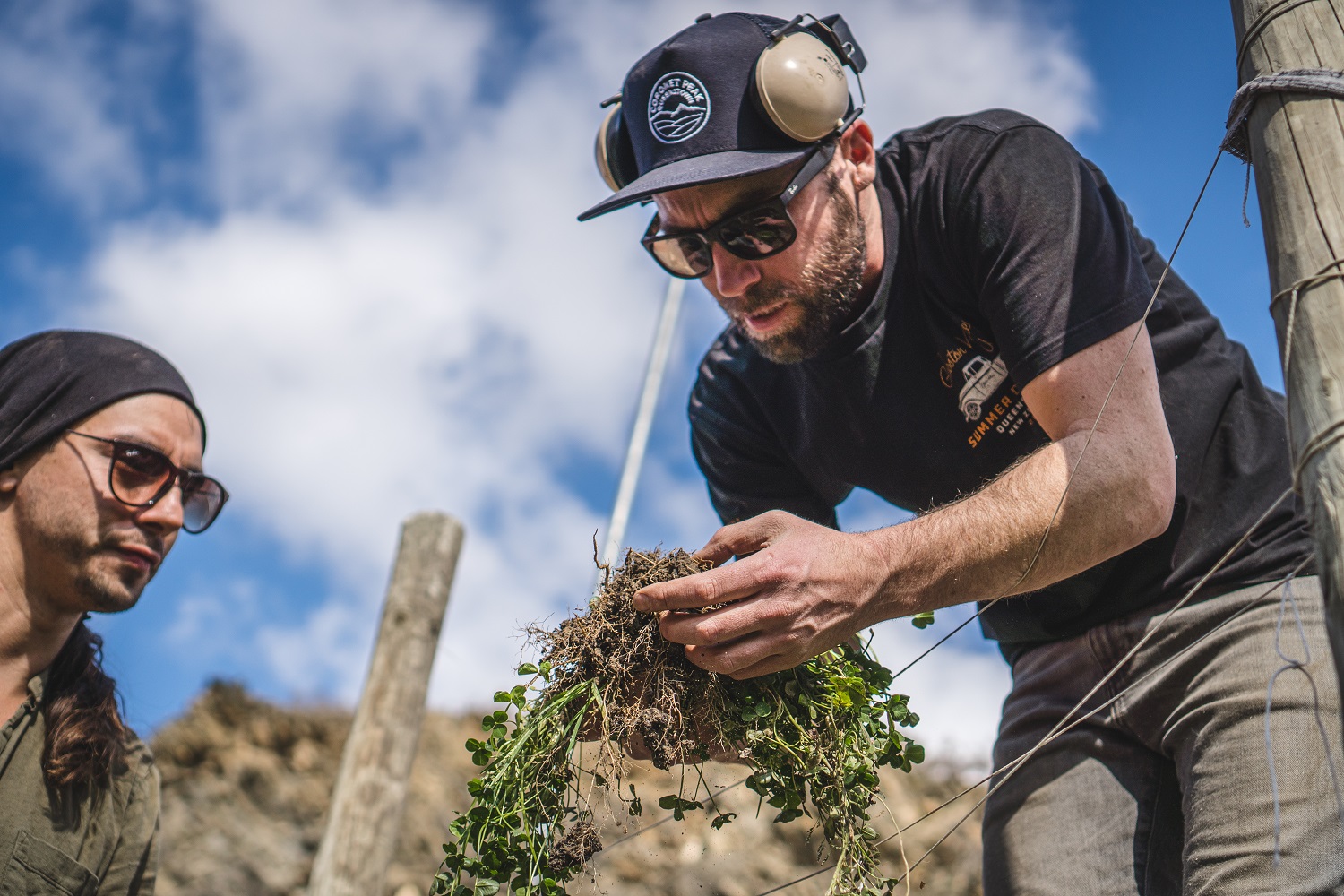 Central Otago's new luxury lodge will have sustainability at its heart when it opens its door later this year.
Located amongst the vines of Central Otago's founding winery, the Gibbston Valley Lodge & Spa will offer the ultimate in relaxed luxury, fine wine, culinary excellence and 5-star personal service.
Every element of its operation has been put under the microscope so it 'walks the talk' on initiatives that do far more than pay lip service to sustainability. And it has high standards to live up to, being set amongst a BioGro certified organic vineyard, and BioGro certified organic winery.
Gibbston Valley Lodge & Spa sustainability practices cover everything from in-room recycling bins to refillable glass milk bottles and breakfast spreads served in ramekins and refillable jars. Villa bathrooms will have bamboo toothbrushes, and still and sparkling water will be 'on tap' in the Lodge with reusable bottles supplied.
Nitty-gritty detail extends to even the smallest supplies. Guests won't find straws, sugar packets, tea bags or individually-wrapped mints anywhere.
Support for the local artisan economy comes from using the Queenstown Soap Company for in-room soaps, and liquid soaps and lotions are from Healthpak's Forest and Bird range, where a percentage of profits go to conservation group Forest and Bird.
Pillows, mattress toppers and duvets made with recycled plastic come from Kiwi company Vendella, which plants thousands of native trees throughout the country each year.
EcoWise environmentally conscious cleaning products will do all the dirty work required, while NZ social enterprise company For The Better Good provides bottles made from plants and plants native seedlings for each villa room turnover.
Also forging ahead with a range of sustainability initiatives is Executive Chef Anthony Gradiska and his team. They already raise their own seeds in an onsite glasshouse and have established gardens near the winery kitchen, but are now taking sustainability to the next level.
A new fruit orchard has been planted in a sheltered spot renowned for its microclimate, where fig and feijoa trees will thrive alongside a new berry grove.
Watercress will grow in waterways running between the Lodge's 24 guest villas, and composting, developing worm farms and giving waste products to the farmer next door for his pigs have become part-and-parcel of how the kitchen team operates.
Chef Gradiska put blood, sweat and tears into building the new gardens, constructing terraces from recycled pallets with the assistance of restaurant employee Cristian Astudillo.
Astudillo, with a background in agricultural engineering, biodynamics and organics, designed the terraces to ensure soil nutrients were retained.
The driving force behind the new Lodge & Spa's sustainability focus is Gibbston Valley Operations Manager, Donna Gradiska, who has been with the company for just over two years.
With a 20-year-plus background in the tourism and hospitality industry, including managerial roles at five-star resorts and hotels and luxury super-yachts, she is "thrilled" to see her visions realised.
"Sustainability has been my entire life," she says. "The Lodge & Spa is not only going to be sustainable in its product offerings, but in streamlining how we work as a team across the winery and lodge," she says.
Gibbston Valley Lodge & Spa will open with a stunning architecturally-designed central lodge, complete with striking feature fireplace, soaring ceiling, sun-filled conservatory, al fresco dining area, an exclusive restaurant and Lodge Cellar overflowing with historic vintages.
World-class luxury accommodation in 24 sumptuously comfortable and modern villas oozes with sophistication, sleek interior and exterior design, accompanied by lush landscaping and peaceful water features.
The on-site spa will be a luxurious retreat for health, beauty and wellbeing, and guests will be encouraged to connect with the land and the winery experience, indulge in outstanding food and wine and enjoy a range of customized packages.
Gibbston Valley Lodge & Spa is set on 1000-acres of privately-owned land, dotted with many kilometres of exclusive biking and walking trails. Luxury experience packages available at Gibbston Valley Lodge & Spa include the Wine Immersion, Food & Wine Indulgence, Relax & Revive, Romantic Escape and Ride the Vines.
Rates start at $825NZD per villa. For further information and bookings go to www.gibbstonvalleylodgeandspa.com