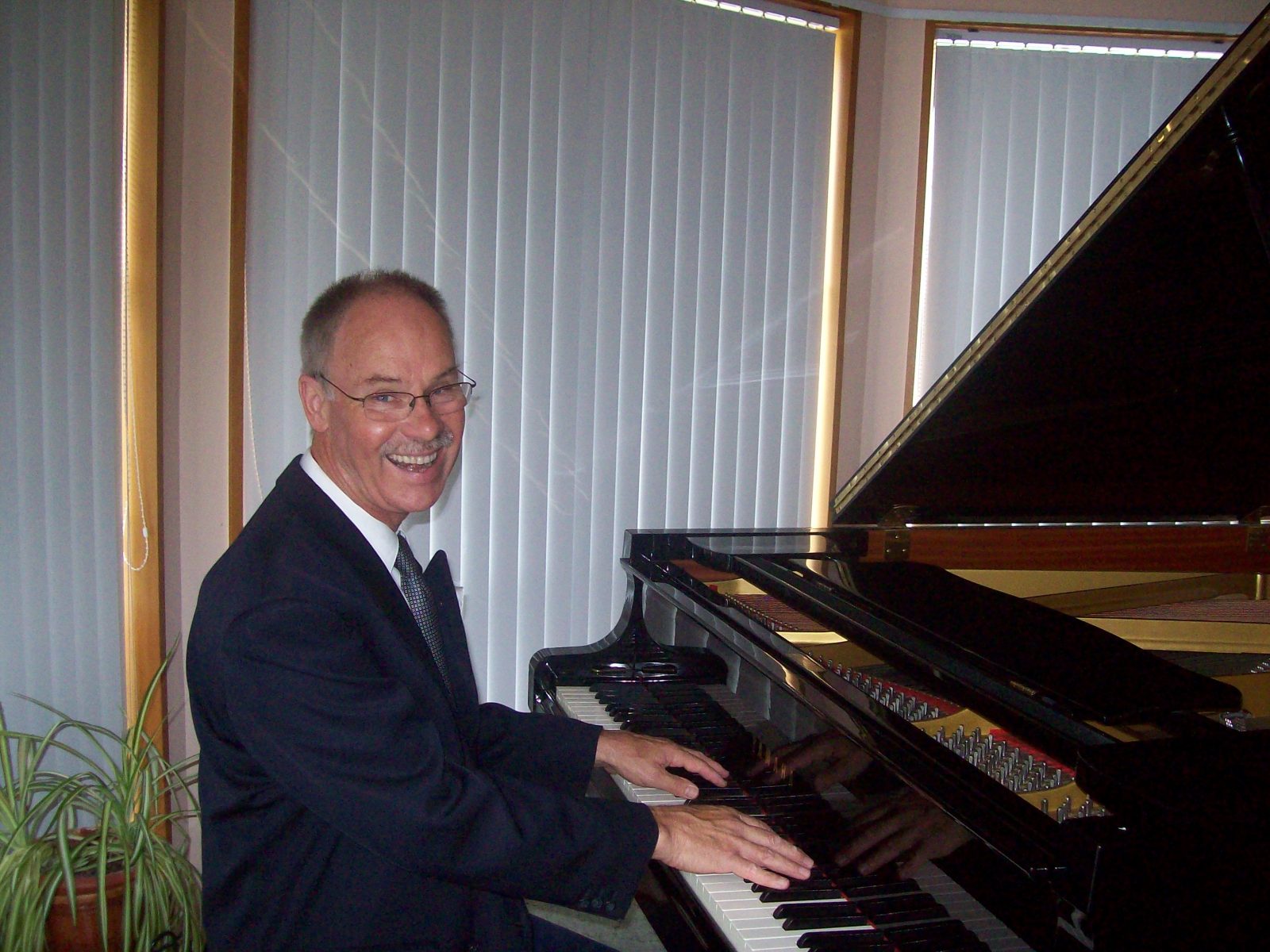 Media Release from Crowne Plaza Christchurch
Crowne Plaza Christchurch is throwing a festive, family Christmas this year all wrapped up with oodles of fun, a glass or two of festive bubbles and the return of the hotel's legendary 'piano man' Peter Lewis.
For 23 years Peter played the piano in the original Crowne Plaza Hotel lobby before his smooth harmonious tunes ended with the February 2011 earthquake.
"I was employed as a full-time pianist from the day the hotel opened, making lots of friends near and far," said Peter.
"Many of the local guests today still enquire from time to time as to where I might be playing.
"I have lots of fond memories of meeting an amazing range of people including celebrities such as George Harrison from The Beatles, John Cleese and the list goes on."
In recognition of the many hours he spent tinkling the ivories at the hotel, he was gifted the piano he used to play after it closed its doors.
So it's only fitting that on the new hotel's first Christmas Day, he'll be back to add a touch of nostalgia to the celebrations as a guest performer welcoming diners to their lunch or dinner celebrations.
The menu is groaning with Christmas classics such as stuffed turkey and cranberry sauce, honey-glazed champagne ham, roast beef and Yorkshire pudding, and it wouldn't be Christmas without kiwi favourites including oysters, prawns in cocktail sauce, Canterbury leg of lamb or Akaroa salmon amongst others.
On the basis that guests are never full enough on this celebratory day, they can top it all off with traditional Christmas pudding, Eton Mess, macaroons or trifle. Or all of the above!
Crowne Plaza General Manager Reinier Eulink is looking forward to the hotel-playing host to a fun-filled family Christmas.
"We're bringing back a little bit of the old ambience with the hotel's beloved piano man Peter, tying this in with our past and present," he said.
"For us it's also a chance to highlight the wonderful first year we're having and raise a toast to how far we've come."
Adult diners on Christmas Day will receive complimentary bubbles on arrival with Social Wine Bar open from midday. Festivities can begin on a high note with soft drinks for the kids and even a dedicated television and games room for younger family members!
Meanwhile for businesses looking to kick off the silly season in the office with a Crowne Plaza hosted Christmas work party, the hotel's function packages are sure to get staff rocking around the Christmas tree.
Custom events start from $40 to $79 with a range of catering offers, each including a welcome glass of bubbles on arrival, so businesses can rest assured it will be no silent night.
Function capacities range from small groups of 10 to 35 guests, to larger scale parties up to 140 guests. Package highlights include festive theming, special accommodation rates, Christmas crackers and of course a menu to make your heart sing.
Essential booking information
Christmas Day lunch seating times are from 11.30am to 1.30pm or 2pm to 4pm, and dinner buffet times run from 5pm to 7pm or 7.30pm to 9.30pm.  Bookings are essential by contacting [email protected] or calling 03 741 2810.  
The Christmas Day buffet menu starts at $49 for children from six to 16 years old and $129 for adults. Children aged five or younger dine for free. 
To find out more about Crowne Plaza's event venues or book your Christmas party contact [email protected] or call 03 741 2810.  
Picture caption:
1/ Peter Lewis is looking forward to recreating Christmas magic at Crowne Plaza Christchurch