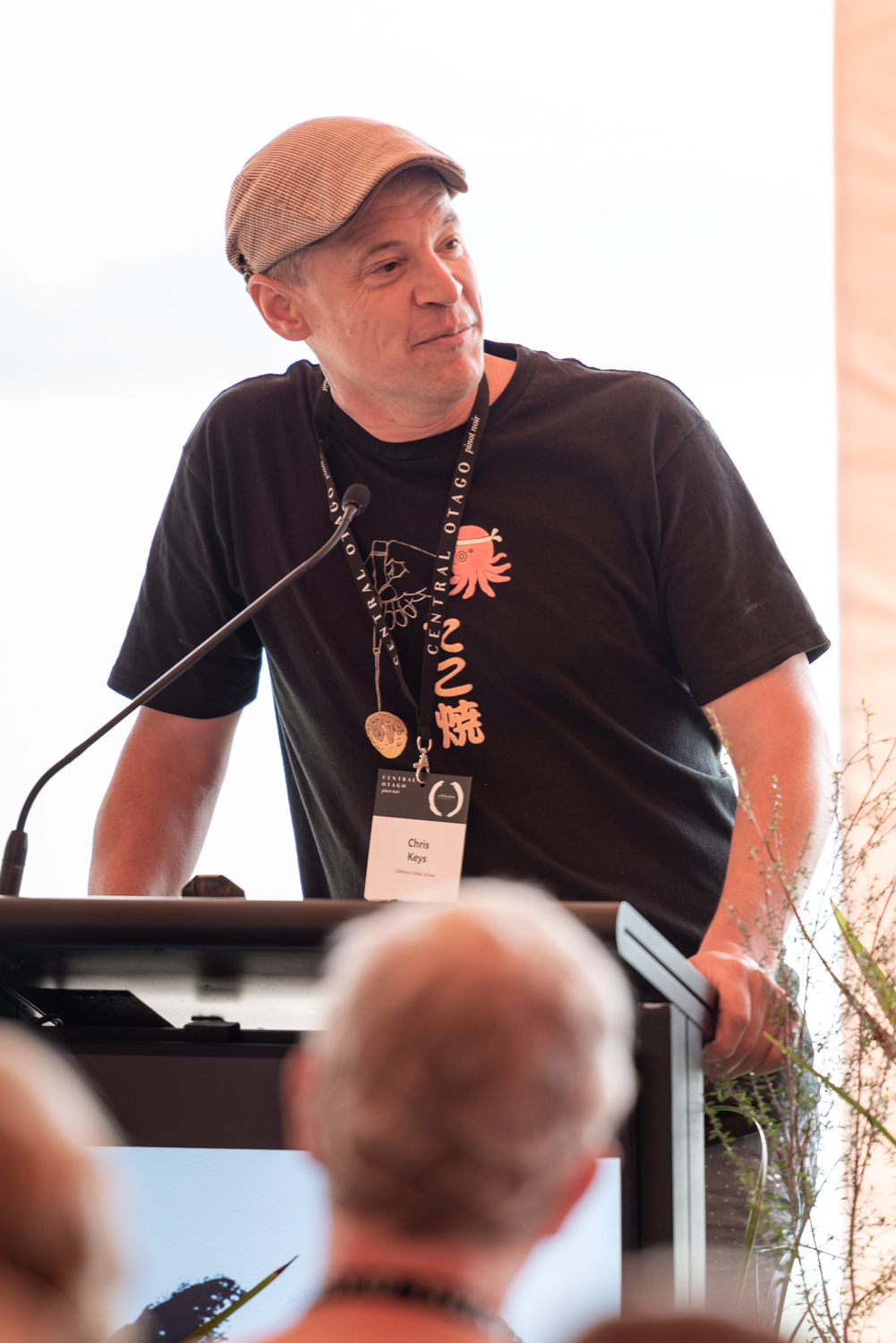 Central Otago Pinot Celebration raises $15,000 for local trust
The legendary Central Otago Pinot Celebration, which attracts wine lovers from across the globe, has given back to its local community.
The three-day 2020 celebration raised $15,000 for the Mokihi Restoration Trust.
A sensational line up of Central Otago wines immersed 150 ethusiasts in wine tastings, panel discussions, lunches and dinners. 
They were hosted in breathtaking winery and vineyard settings around the region including Wanaka, Cardrona, Bannockburn and Gibbston Valley.
Pinot Celebration Chairman Chris Keys was rapt with how the event went.
"It was insanely cool. Visitors were shown the special side of this area. Central Otago is stunning, visually, but for me the event was made by the spirit of the people I'm proud to call colleagues," he says.
"We showed our region with honesty, revealed ourselves without artifice. That made for deep, funny, cool times, and meaningful connections all over the place.
"Wine is a crucial part of this – but it's all part of a bigger story. The celebration helps develop our cultural and ecological heritage."
The auction was a key part of the celebration with wine and wine experiences in hot demand, kindly donated by local wineries.
Central Otago Pinot Noir Charitable Trust chairman, Alistair King says he is thrilled the money will go to such a good cause.
"The Trust's goals of promoting hands-on community land care and native habitat restoration are a good fit with Central Otago Winegrowers' values of being responsible custodians of their land," he says.
"We're pleased to be able to support the trust and enable them to continue their valuable work."
The Mokihi Trust was established in 2016 and to date has planted 4000 native plants of local origin at three sites around Cromwell and adjacent to Lake Dunstan.
After a spectacular opening event at Rippon Vineyard in Wanaka, other highlights of the Central Otago PinotCelebration included lunch at Peregrine Winery with guest chef Monique Fiso, renowned for her NZ-Maori cuisine. 
An evening cruise to Walter Peak Station with a 'big bottle' tasting of Central Otago Pinot Noir Magnums and Jeroboams was another hit.
Finally, hosted by wineries in Bannockburn, guests toured through wineries on e-bikes, trailers, tractors and an electric bus, before the final long lunch.
Attendees included wine-loving consumers, trade, sommeliers, wine and leisure media, and Central Otagowineries.