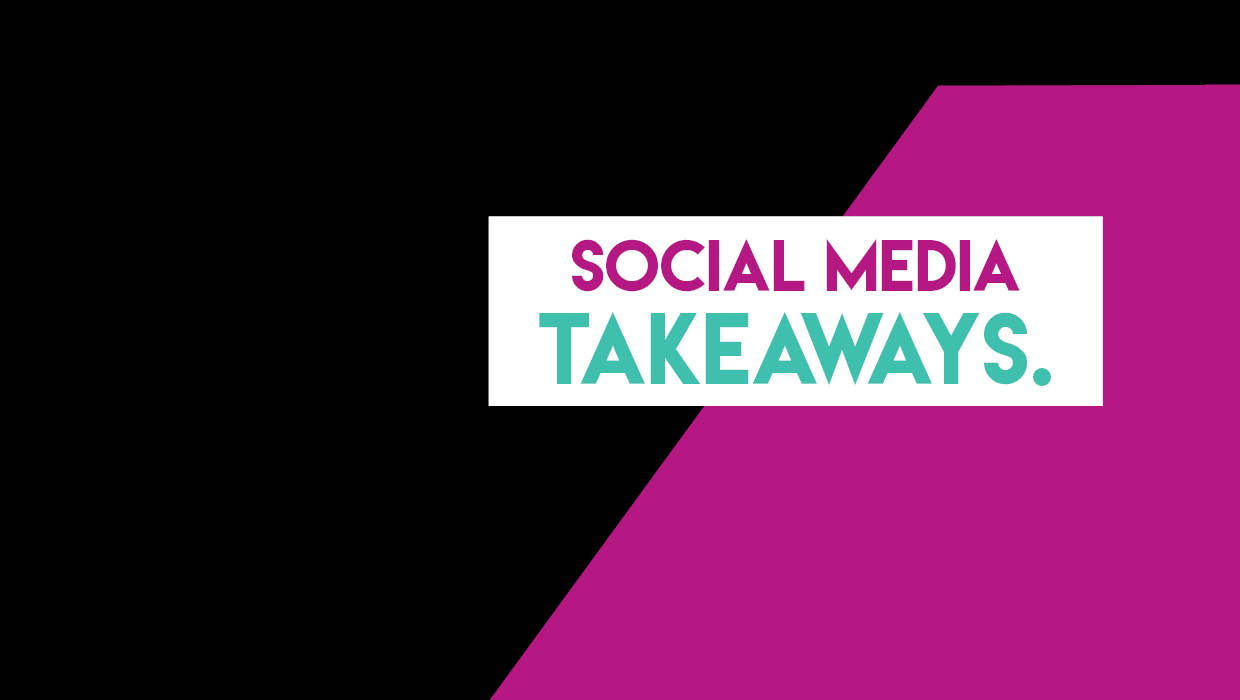 Feeling overwhelmed with the latest social media trends? Stay on top of news and updates with our NEW social media takeaway blog. We've compiled a list of updates, big and small, so you stay up to date with platform changes.
The latest on social media for Instagram
Happy Birthday Instagram Stories
The beloved Instagram Stories turned ONE on August 2. To celebrate Instagram released data showing over 50% of businesses on Instagram use stories as part of their social media marketing strategy – overtaking competitor Snapchat.
One in five organic Stories earns a direct message from a potential customer, so happy storytelling Instagrammers!
Instagram added conversation threads to comments
The conversation threads update, available with Instagram version 24 or above, makes it easy to connect and respond to a specific conversation. When users hit 'reply', the comment now appears in a 'nested thread' similar to Facebook.
Instagram gets savvy with a choice of image orientations
As of last week (August 30), Instagram has given users the ability to share multiple images and videos in portrait and landscape orientations. Content must be consistent as there's still restrictions on different formats (square, portrait and landscape) when sharing multiple visuals.
The latest on social media for Twitter
Twitter celebrates 10 years of the hashtag
A decade ago, Twitter user Chris Messina pitched the idea of 'the hashtag' and changed our online conversations forever.
His idea? Simple! The '#' symbol could make for a better user experience by grouping tweets together. Now, the hashtag has evolved from being an unused symbol on our computer keyboards to becoming the heart of every PR and social media campaign created today.
Happy birthday '#'!
The latest on social media for Facebook
Facebook adds functions for 360-degree images
Facebook now lets you shoot 360-degree images directly on the Facebook app. The coolest thing? You can now use those images as your cover image – look for the new '360 photo' option in your status bar.
The function is soon to come for video.
Facebook adds new controls for influencer and brand collaboration
With influencer marketing spend on the rise, Facebook is technically 'making it easy' by enabling brands to boost content as it appears on the influencers Facebook page.
The latest on social media for LinkedIn
LinkedIn adds an in-app video creation tool
Although a bit late to the video content party, LinkedIn has added the capability for users to shoot and upload native video. The feature enables users to spark engagement and build relationships/connect with professional networks by increasing productivity through 'work hack' videos or sharing your front row seats at a national conference.
Have we missed anything? Get in touch.