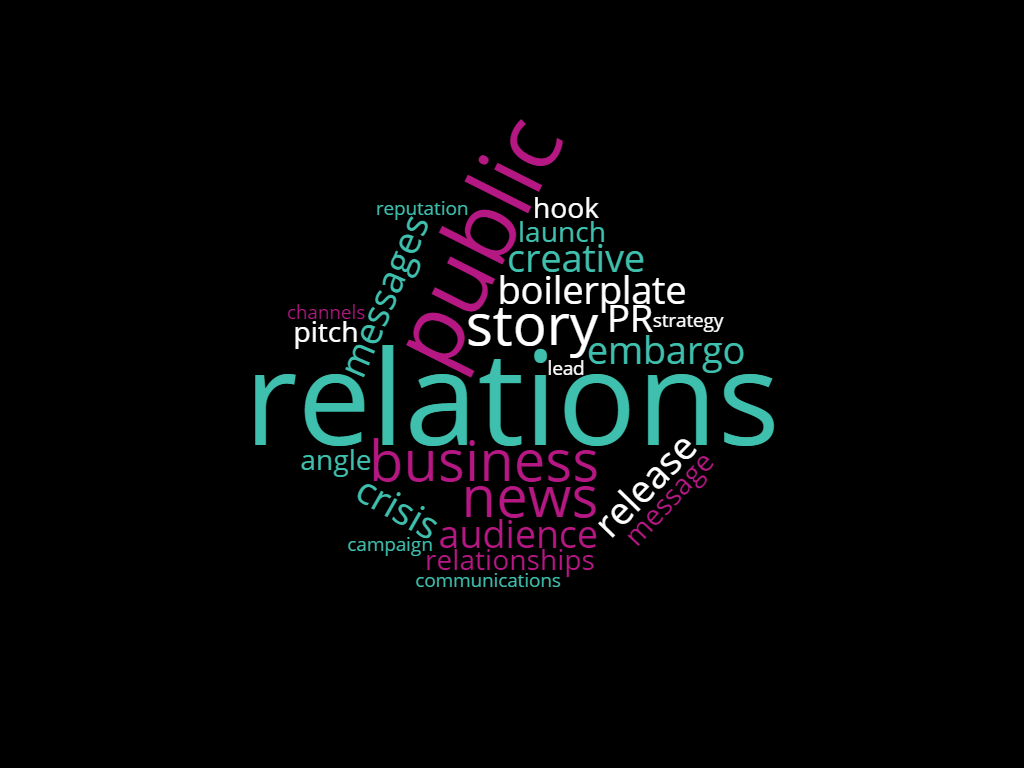 What's the real value of PR?
PR can work for any and every industry, from tourism jet boat companies, to wineries to commercial developments. A company with a message to deliver or a goal to achieve can benefit from PR. All you need is a creative idea that's newsworthy and communicates your marketing message.
Why do PR? It's a question that a lot of people ask, and it's the least understood of all marketing tools. But while it's possible to operate a business with little or no PR spend, it's unlikely that your company will gain traction in your industry.
PR is about building strong relationships, media exposure and maintaining a good reputation.
Here's our four 'savvy' reasons to do PR
1. You're a little fish in a big pond
Beating someone else's ad campaign with your own paid advertising can be difficult if your competitor can afford to outspend you. PR levels the playing field.
In advertising, money buys you more media space. In PR, creative thinking wins you media space. As a small to mid-sized business you often have the advantage here as you can often move quickly on creative ideas, while bigger businesses can run into a hamstring of sign off processes.
If you're creative, most PR ideas can be done on a shoestring budget. If you craft a good pitch and media release for your desired outlets, your return can result in a primetime TV interview, a front cover feature on your local paper, or a national business story.
2. Effectively deliver your key messages
Communicating with your target audience is not always an easy task, particularly if your inexperienced in talking to the media.
Key messages are the core messages you want your target audience to hear and remember. They allow you to control communications, enhance relationships with your target audiences and are an important feature of a PR campaign.
A carefully crafted public relations strategy produces clarity about your company's key messages and brand identity. Make sure it's in sync across all of your marketing communications channels.
3. PR builds credibility
As Jean-Louis Gassée once said – "Advertising is saying you're good. PR is getting someone else to say you're good."
People are often sceptical of advertising however as PR is promotion in the form of news, editorial or a feature people so your audience believes it. PR professionals build relationships with the media and liaise with editors to publish and distribute news that promotes clients' goals.
3. Prepare for a PR Crisis
When things go wrong, you need to manage the media storm and protect your well-earned reputation. A crisis can strike any company at any time, so planning for possible crises helps employees know what to do should a crisis hit.
Handled incorrectly, a crisis can cause far-reaching damage. We're experts in guiding you through the dark days and helping you get back on your feet so get in touch if you'd like to be proactive about crisis planning.
At Southern PR, we help your business shine whether you're a start-up or established business.
We do that by developing a tailored and relevant PR and marketing strategy that delivers on your business goals. We'll help develop that content or fine-tune that story so you talk to your audience at the right time, with the right message, through the right channels.
To find out more about the services we offer, head to our services.
PR terminology glossary – the basics
Boilerplate – a short company description used at the end of a media release
Embargo – the sharing of unannounced, relevant information from a PR to the media that cannot be published before an agreed time and date
Exclusive – Offering first-look information to your desired media outlet. In offering a media outlet an exclusive the information can't be shared between other outlets until the story is published
Hook/angle – a specific emphasis you choose for a story that you'll pitch to the media
Launch – The official announcement of your new product or service. This is usually crafted in a media release
Lead time – The amount of time needed by reporters to gather information for their story. An online story is instant while most magazines have a long lead time (sometimes even three months!)
Pitch – A crafted note to a particular editor to gauge their interest in your client, in addition to a media release