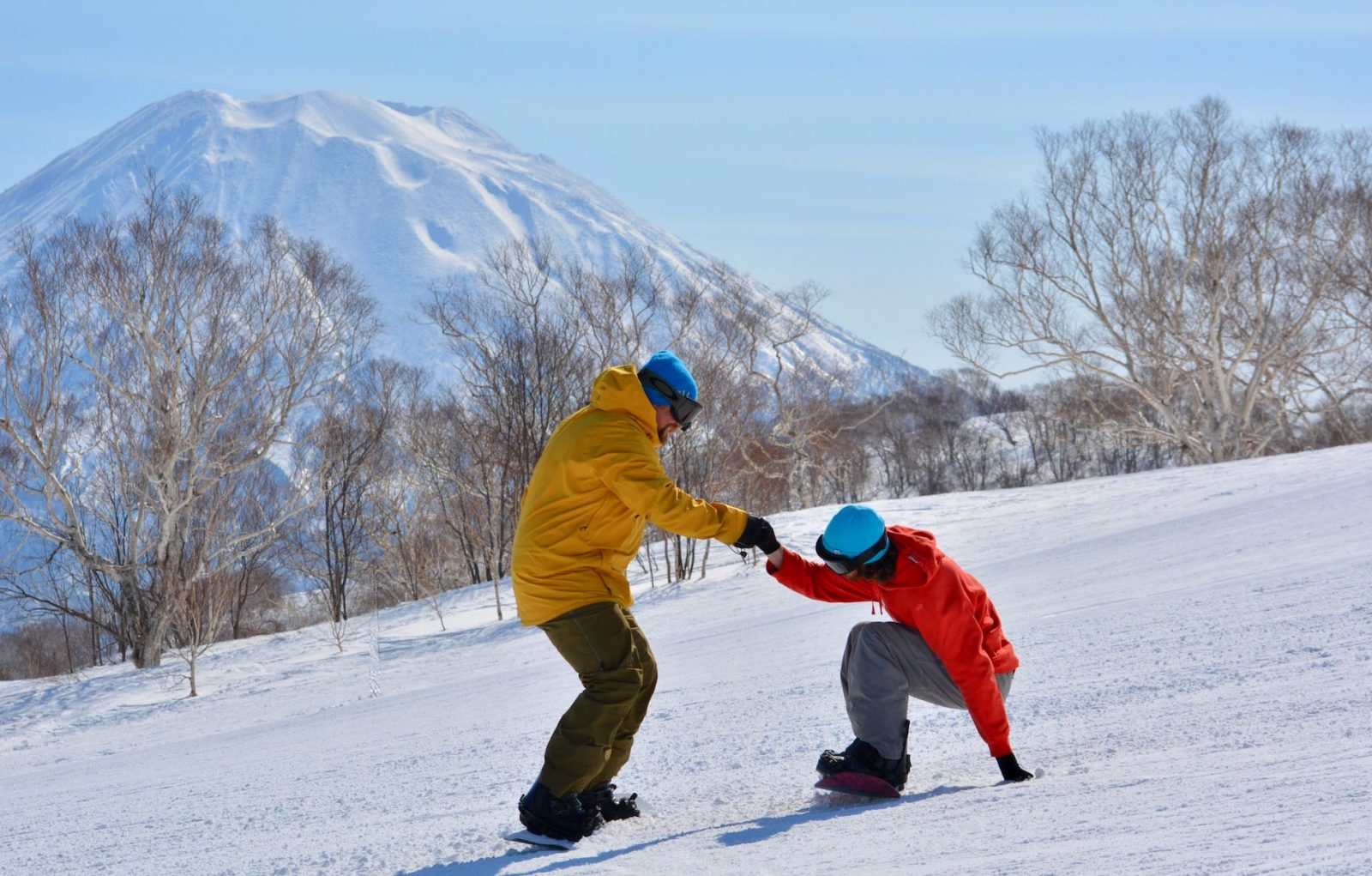 Media Release from We Are Sno An adrenaline-fuelled new business venture offers skiers and snowboarders the chance to experience both the snow and culture of Japan when winter ends in New Zealand. After falling in love with the New Zealand ski scene several years ago, Queenstown-based Adrian Gourlay has decided it's time to pursue a…
The company Adrian founded is called WE ARE SNO and this winter is providing a series of courses in the Japanese ski resorts of Niseko and Myoko, with further winter courses to follow in other Northern Hemisphere resorts.
The externally-organised courses will be a 'first' in Niseko which is Japan's biggest and most popular resort (which means the most work as a newly-qualified instructor). Niseko won best Ski Resort in Japan at the 2016 World Ski Awards, is nominated for it again in 2017 and has also previously been nominated for World's Best Ski Resort.
We Are Sno saw a gap in the snow enthusiasts market for individuals keen to embark on their snowsports career. Many ski schools do not have the marketing reach to attract enough people to courses, but with offices in New Zealand, Australia and the UK, We Are Sno is targeting snow lovers from around the globe.
"Plenty of people want to do these courses but if they're trying to organise it solo there's a lot of red tape and organisation with examiners, training staff and resort logistics, often with the added difficulty of language and cultural barriers," said company director Adrian Gourlay.
"We've packaged up everything into one ski or snowboard product offering training and tuition, accommodation and a paid job offer, with avalanche and backcountry training included as standard.
"Once they're qualified, people get employment in the same resort, for the rest of the season.
"Many of the ski school managers we work with in Japan also work in Southern Hemisphere resorts, so our newly-qualified instructors are also likely to find work in Australia or New Zealand the following season.
"Living and working in Japan for their initial season also means participants experience the unique and wonderfully hospitable culture that Japan still offers in an otherwise increasingly globalised world."
Mr Gourlay said the new business was "something I've wanted to do for years".
"Now everything's fallen into place to make my dream a reality. While Japan will be our operations base over the coming winter, we're working towards applying the concept in several other destinations around the world, and to promote inbound ski tourism by offering the courses here in New Zealand too."
The ski or snowboard qualification is internationally-recognised and can take instructors to the USA, Canada, Switzerland, New Zealand, Australia and elsewhere.
Mr Gourlay said We Are Sno was also striving hard to bridge the gender gap in snowsports.
"Currently some 85% of instructors are male, but we're trying to do everything we can to encourage more females to make their careers in the industry," he said.
The company is undertaking user-research into the issue, interviewing female instructors to get a better understanding of the market, as well as talking to prospective female clients to understand their objections or fears.
"We're also looking to develop a series of female-only instructor courses to make women feel more comfortable in the learning environment, something that's already proved successful in ski improvement training courses."
Mr Gourlay said We Are Sno had created products that fulfilled demand without making costs too high, thereby making courses only accessible to the wealthy.
"We only work with the best resorts where high standards of training are guaranteed and there's plenty of work, including additional training qualifications to make our interns more employable, but we keep it reasonable.
"This ensures our courses are not just about the snow, but offer a more enriching cultural experience to our clients."
Picture caption:
1/ A newly-qualified snowsports instructor giving a lesson