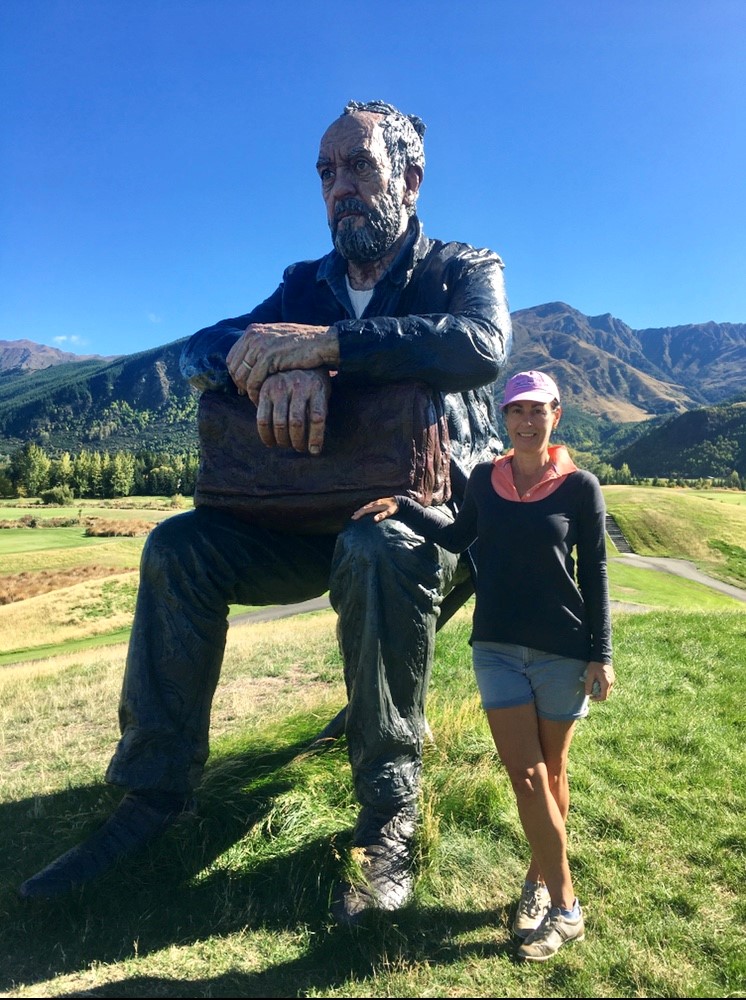 Vollie wins amateur playing spot in NZ Open
Sometime golfer Rachel Edmond has been a regular volunteer at the NZ Open at Millbrook Resort and The Hills since out-of-town friends convinced her it would be fun, and they could stay at her house.
For the past five years she's been a 'walker scorer' among the team of 400-plus volunteers who are the engine room of the prestigious event.
But at the volunteer thank-you BBQ this year that all changed – when her name was drawn out of the hat to win a coveted amateur playing spot for next year's championship.
"You never imagine your name will be called out and that the dubious pleasure of playing in the Open will be bestowed upon someone much more deserving," she says.
Southlander Rachel, 51, a golfer for about 15 years, is a member of the Royal Wellington Golf Club and used to play off a handy 8 handicap. A two-year golfing hiatus however, resulting in a hip replacement in December, has her admitting she's a long way off playing to that figure.
"I decided I'd need to implement a schedule of regular practice and play starting before the end of September. That gives me about five months to have a chance at achieving respectability."
She loves living in Queenstown and usually plays with friends at Millbrook, Arrowtown Golf Club and occasionally The Hills.
"Of course it's a huge treat for any amateur golfer to have the opportunity to play in an event such as the NZ Open, but I sense the reality will be a little startling," she says. "It's not the Saturday stableford."
This Thursday (Sept 19) the NZ Open is launching its SBS Bank Volunteer Programme at Millbrook Resort as it says 'thank you' to around 30 hardworking volunteers from Cromwell Golf Club with a free 18-hole shotgun-start competition.
Cromwell volunteers have been a mainstay of the event over the years, taking ownership of a number of holes and managing them under the keen eye of Cromwell golf stalwart John McDonald.
The SBS Bank 'army' of volunteers take on a wide range of integral behind-the-scenes roles throughout the Open and relish the opportunity to get behind the ropes.
While many are local or from regional golf clubs, overseas volunteers are also part of the mix, with some coming each year from as far away as Scotland, California and Australia.
Next year's NZ Open will be held from February 27 to March 1.
Anyone keen to help out can register for the SBS Bank Volunteer Programme through the website