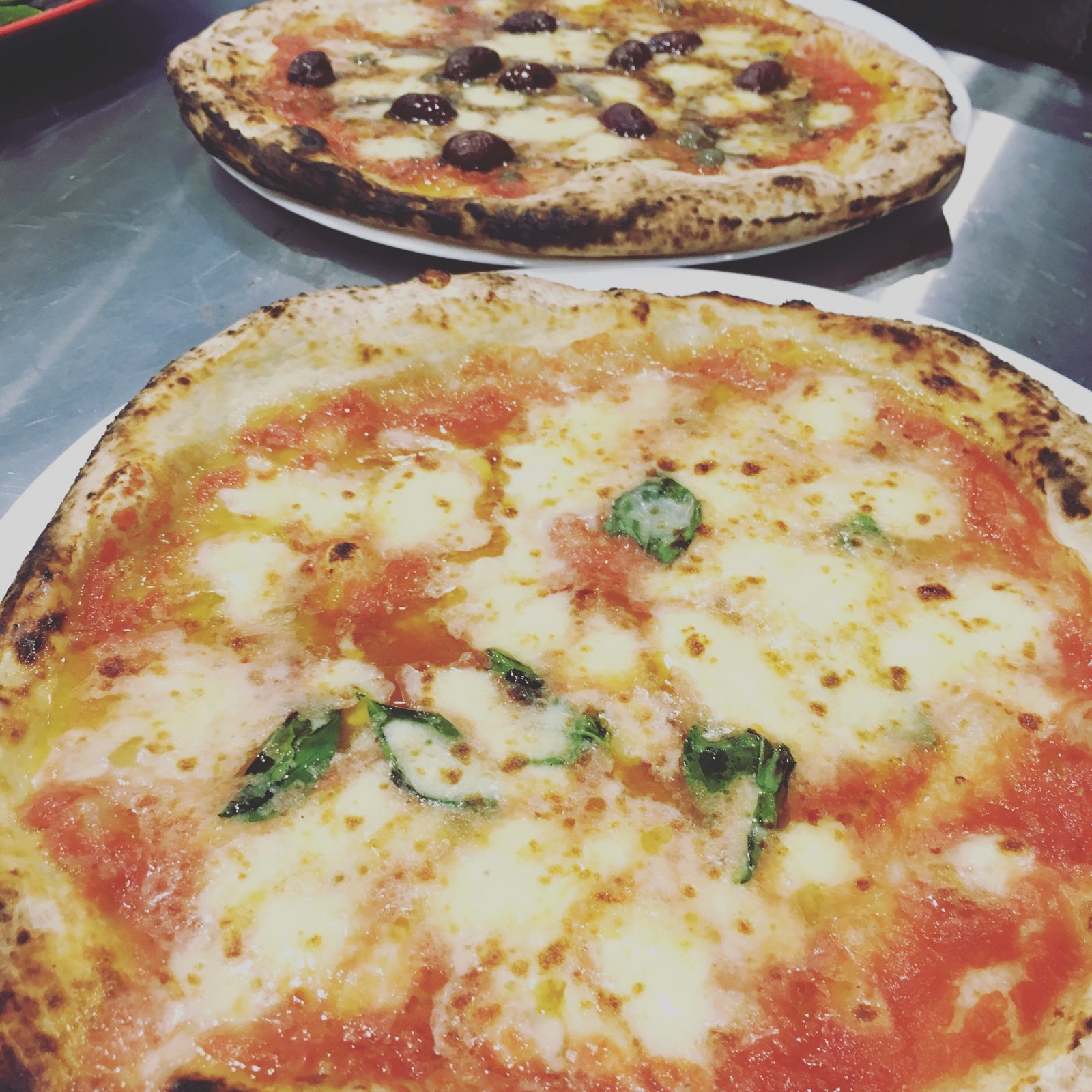 Media Release from Napoli Street Café and Pizzeria
Italian eatery Napoli Street Café and Pizzeria has opened its doors to locals and visitors this week, serving true Neapolitan-style pizzas and street food from Naples.
The new Italian pizzeria, located on the ground floor of Ramada Hotel & Suites at Remarkables Park Town Centre, uses quality local produce and staple ingredients imported from Italy to guarantee authenticity.
Beautiful Italian Segafredo coffee, fresh dough pizzas baked in a specially-imported and authentic Stefano Ferrara pizza oven, and traditional fried street food will be available seven days a week at Napoli Street.
Owners Alberto Calabrese, originally from the Naples region, and Lucia Macedo from Brazil, have opened Napoli Street together with daughters Isabella and Adriana.
Experienced restaurateurs, Alberto and Lucia have worked in the hospitality industry for 25 years, and are "excited to introduce authentic Italian flavour" to the local community.
"Stunning coffee, authentic food and the friendly atmosphere of a family-owned business is offered, and locals and visitors can choose to dine in or take away," says Alberto.
"Naples is the home of pizza. Many of the best pizzas in Naples are found in small places with queues running out the door – that's what we want to achieve!
"We hope to join the AVPN – an association promoting "true Neapolitan pizza". To meet the strict requirements, we'll use typical ingredients from Italy including Le 5 Stagioni flour, renowned for making particularly 'elastic' Neopolitan pizza dough, and La Bella San Marzano tomatoes grown in the Agro Nocerino region."
The Italian pizzas will cook directly on the stone of the oven at 460 to 500 degrees for no more than 80 seconds. The Italian ingredients and cooking techniques will ensure authentic Neapolitan pizza.
"We're currently finalising our street food menu which will launch later this week, and include family favourites – potato croquettes, suppli (a type of arancini), fried pasta and the traditional Cuoppo," he says.
A Cuoppo is a cone filled with "fried goodies" that is traditionally eaten on the streets of Naples. Napoli Street's speciality Cuoppi will be filled with calamari, prawns, zucchini and eggplant chips and sweet cinnamon dough balls.
The restaurant is open for breakfast and lunch Sunday to Wednesday from 8am to 3pm, and breakfast, lunch and dinner from Thursday to Saturday from 8am to late.
Alberto says the family is passionate about sharing their "love of Naples".
"A typical Naples street is depicted on the wall. This, paired with the smell of good coffee and an open kitchen for guests to watch us prepare pizzas creates the look and atmosphere we want to achieve."
While Napoli Street Pizzeria is sure to be a hit for its pizzas, Alberto and his team are also putting considerable effort into producing the best Italian-style breakfasts in town, with melt-in-the-mouth croissants and brioche, and home-made paninis for breakfasts or lunch.
Alberto, Lucia and their family already operate the hugely popular Terra Mia Italian café and restaurant in Arrowtown's main street, which they opened just six months ago.
Click here to visit Napoli Street Café and Pizzeria's Facebook page.
Photo caption:
1/ Queenstown gets a taste of Naples at Napoli Street Café and Pizzeria