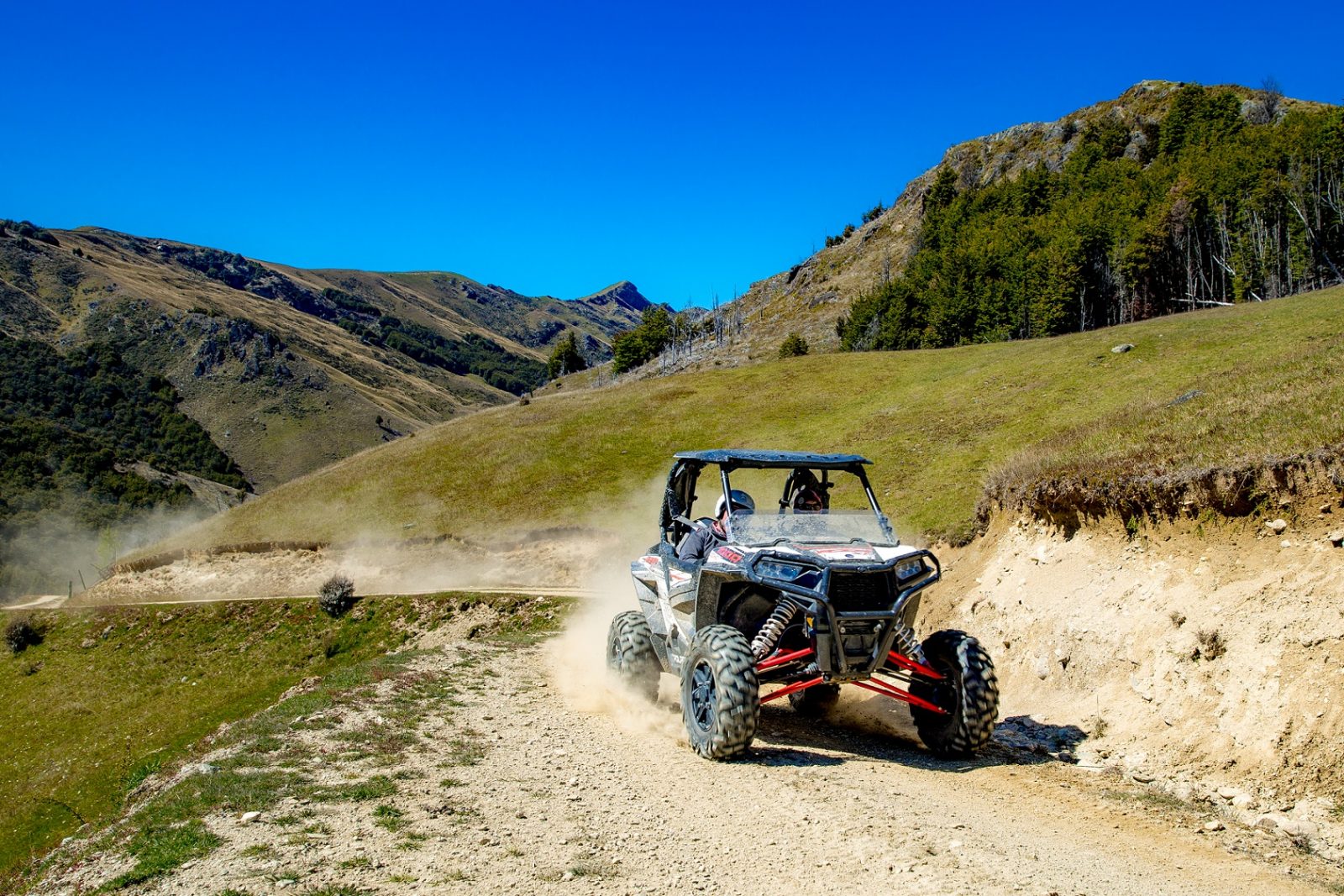 Media Release from Off Road Queenstown
The words 'adventure tourism' and 'Queenstown' go hand-in-hand.
And now one of the tourism resort's longest-standing adventure tourism companies is revving up the adventure experience to a whole new level.
Off Road Queenstown, a pioneer in everything off road since its inception over 27 years ago, is offering those seeking the ultimate Kiwi adventure the opportunity of a lifetime.
Their new tailor-made private expeditions on four wheels or two – off-road (of course) through the central South Island — give groups exclusive access to some of world's most stunning and remote off-road terrain and landscapes.
Travelling between five to seven hours a day on off-road tracks that scour remote high country stations, cross fast-flowing rivers and consign a sealed road to nothing but a distant memory, their expeditions can literally go 'coast to coast' in the course of one epic off-road journey.
Off Road Queenstown, a family-owned and run business, has over 350,000 combined hours of experience in this terrain, unrivalled knowledge of the areas they traverse and unprecedented land access around the central South Island.
Their full day and multi-day private tours morph endless fun, excitement and off-road adrenalin rushes into expeditions of such monumental proportions they produce the tales that legends are made of.
"There's a well-worn tourist trail throughout the South Island but we take clients on our full and multi-day tours to places they didn't even know exist, let alone realise they could access," said Off Road Queenstown owner Denis Columb.
While the company's been operating dirt bike and quad bike tours since 1989, catering for all ability levels and youngsters as young as six (accompanied by adults), the off-road side-by-side buggy tours are a new and exciting addition to the menu.
"Our extended buggy expeditions are the absolute pinnacle of bespoke adventure packages in New Zealand," said Denis's son Lachie, Off Road Queenstown's head guide and a former national ATV motorcycling champion.
"Driving the easy-to-use Yamaha Wolverine sports buggies opens up these adventures to more novice off-road clients, but they always come with the support of hugely qualified guides.
"For advanced and experienced off-road enthusiasts they can use our fleet of top-of-the-range 1000cc race buggies."
His brother Scott, an eight-time NZ Super and Motocross champion, and Dirt Bike Tours NZ head guide, said the extended tours enabled groups to travel across more varied landscapes, terrain and every off-road trail they could imagine.
"We take them on trails from scenic to extreme and everything's tailoured to that specific group of clients," he said.
"There's nowhere else in the world where a landscape is more suited to using these top-of-the-range off-road machines to the limits of their amazing capabilities.
"These private group packages are all-inclusive of buggies/ dirt bikes, gear, accommodation, meals, transfers and land access so there's nothing to do other than make the most of trails from scenic to extreme, fast-flowing tracks or more technical trails.
"The feedback we receive from our clients is always outstanding and this season's groups have unanimously stated it's the best experience of any trip, ever."
These bespoke tours are limited to a few lucky groups each year so early bookings are recommended.
From humble beginnings in 1989 the company's grown to be one of the largest off-road tour companies in the world, with well over 100 top of the range off-road machines including dirt bikes, quad/ATV bikes, buggies, 4×4 Landcruisers and large adventure bikes.
Click here to visit Off Road Adventures' website.
Picture caption:
1/ Race Buggies are a thrill a minute for Off Road Expeditions' Executive Pro Tours