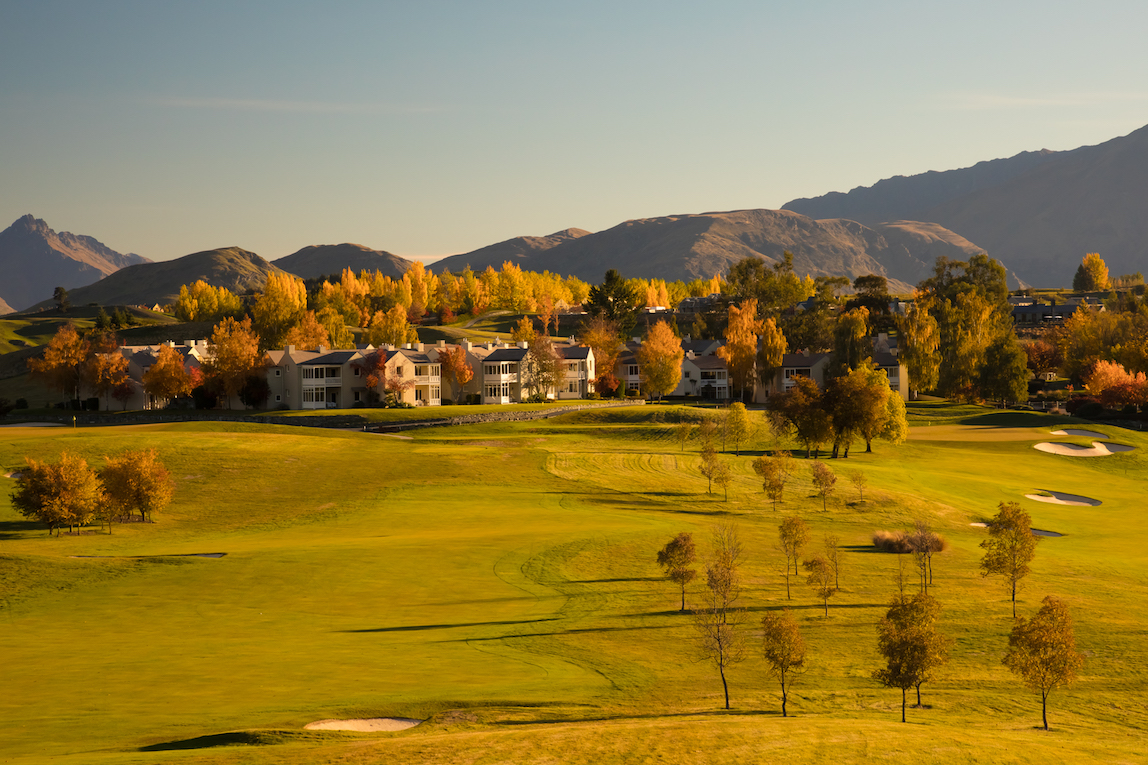 Queenstown's Millbrook Resort is forging ahead with substantial investment plans as it works towards opening nine new golf holes later this year.
In a boost to New Zealand golf tourism, a $4million-plus infrastructure investment is aimed at enhancing the five star resort's guest experience in preparation for the launch of its 36-hole golf offering.
In addition to the resort's existing 27-holes, the new nine golf holes recently constructed will make Millbrook one of only two golf courses in New Zealand to offer two distinctly different 18-hole courses.
Golf construction works start March 2021 on a new practice putting green near the golf shop and reception building, along with the reconfiguration of tees on the Remarkables No. 1 hole. This work makes way for the construction of new golf cart storage barns and cart wash-down facilities.
A 25m-wide tree lined boulevard will be created between the new cart barns and golf shop, which has been designed as a shared space for pedestrians, golf carts and vehicles from the reception area towards The Spa, Health & Fitness Centre and the new Coronet golf course.
The golf shop will also receive major alterations and renovations including French doors opening out onto a new deck towards the starters area, and new retail fit-out.
An improved arrival court adjacent to the reception building will create a larger, safer and easier to navigate forecourt with views over the new practice putting green and towards The Remarkables. Significant hard and soft landscaping improvements designed by Baxter Design and a new porters' shed complete improvements in this area.
Millbrook's Director of Property and Development Ben O'Malley says the latest project is part of continued planned investment in resort development and improvements.
Work is nearly complete on the $50m development of the Mill Farm area of Millbrook which houses the new golf holes and two residential neighbourhoods. The 67-hectare site will be home to what Millbrook believes to be the highest commercial golf tee in the country at 480 metres above sea level.
"We continue to invest in the resort's long-term future and the timing could not be better to carry out this work in the build-up to next summer and the 2022 New Zealand Open," he says.
"With a carefully planned work sequence we don't anticipate the work will have any major impact on our visitors, golfers and members but we very much appreciate their patience while it's underway."
Work is anticipated to be completed in December this year.
A video of the new Mill Farm development is here.