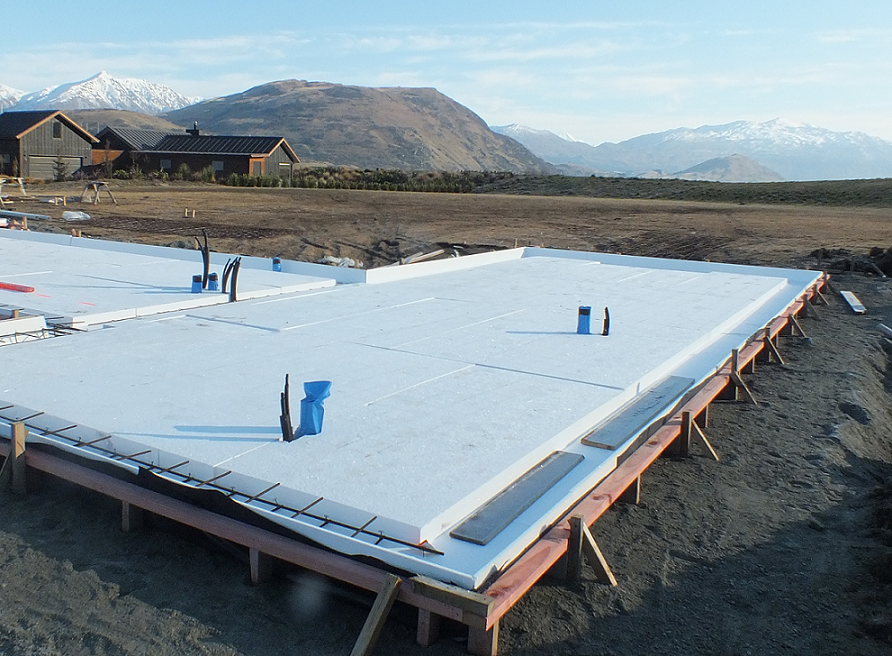 Media release from MAXRaft
The company behind the only fully-insulated concrete slab in New Zealand is once again celebrating achieving outstanding growth within its business.
Queenstown-based MAXRaft has joined an 'exclusive club' by featuring in the Deloitte Fast 50 index for an impressive third year in a row, ranking 33 in the 2017 index.
The countdown of the country's fastest growing companies (from 50 to 1) took place in Auckland last night (Thursday November 9) at the prestigious Deloitte Festival of Fast Growth.
Having been in business for just four years, MAXRaft has a revenue growth of 224% for 2017 and employs 15 people. The company ranked 15 in the national index for 2016 with a growth rate of over 405%, and 33 in 2015 with growth of over 257%.
The company was named Fastest Growing Manufacturer for Dunedin and the lower South Island at the Deloitte Fast 50 regional awards in October, for the second year.
Stoked to be ranked amongst some of the New Zealand's highest-growth companies, MAXRaft General Manager Henry Edney described the Festival of Fast Growth as "inspiring".
"It's hugely motivational to be able to network with such a diverse range of businesses and industry experts that are all achieving outstanding growth," he said.
"To be ranked as one of New Zealand's fastest-growing businesses for the third year is phenomenal.
"Our outstanding growth is a testament to our staff and their commitment to innovate and test new concepts and ideas to further improve our offering.
"Our company has achieved impressive year-on-year growth due to our niche product and our mission to help New Zealanders build better homes.
"We continue to implement strategic changes to our business plan to ensure we keep growing in a sustainable way. And with that growth, we'll build on our teams of contractors and full-time onsite crews in each of our target markets across the country."
For more information about MAXRaft go to www.maxraft.co.nz
You can see the full list of winners here.
Photo caption:
1/ A fully-insulated concrete slab by insulated foundations company MAXRaft, which ranked 33 in the 2017 Deloitte Fast 50 index