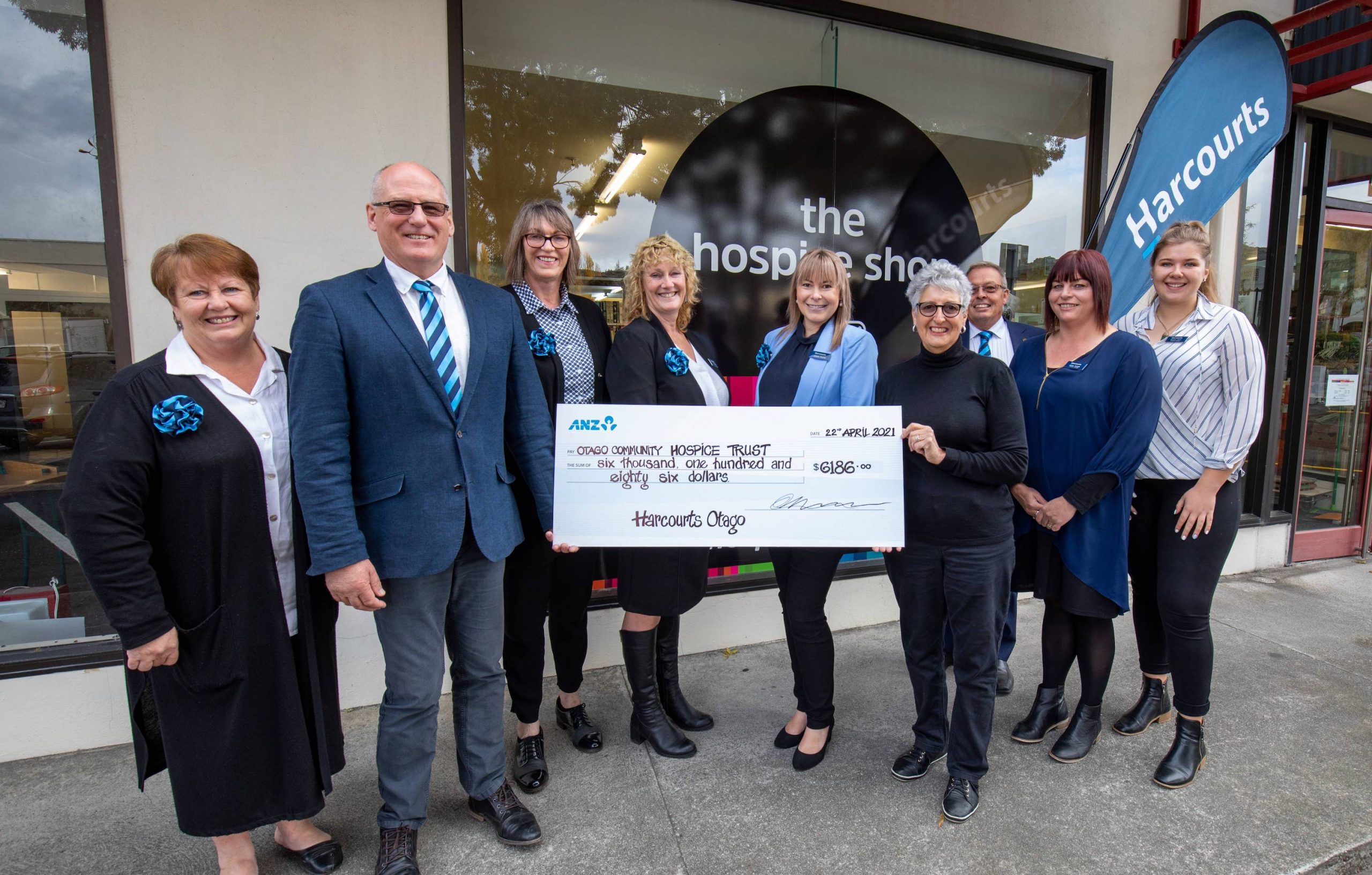 A business training day in Alexandra supported community needs to the tune of thousands of dollars.
The annual Harcourts 'Highland Gathering' brought real estate teams from six offices in Alexandra, Cromwell, Queenstown, Dunedin, Wanaka and South Otago together for a day of training, fun and celebration at Alexandra's The Cellar Door. 
The day was centred around health and wellbeing for the 120 agents attending, but also included a special community fundraising element.
Splitting into ten teams, they were given just one hour to sell as many bottles as possible of The Good Oil products, produced in the South Island and made available for community fundraising.
Using all the 'tools' they use daily to sell real estate, they sold a whopping 1832 bottles of The Good Oil and received a number of generous donations. In total they raised $6186 for the Otago Community Hospice Trust which provides care and support for people in the region with life-limiting illness.
Harcourts Highland Group is a long-term supporter of the hospice service but managing director Warwick Osborne said even he was "blown away" by the energy in the room during the fundraising challenge.
"To raise over $6000 in an hour is an excellent amount and an amazing effort by everyone involved," he said.
"We support our community in any way we can and 'doing the right thing' by encouraging our team and our clients to get behind such a worthy cause was the icing on the cake for a day of learning, fun and laughter."
Alexandra Harcourts manager Andrew Little and his team were thrilled to present the $6186 cheque to Viviann McFadzien of the Alexandra Hospice Shop this week.