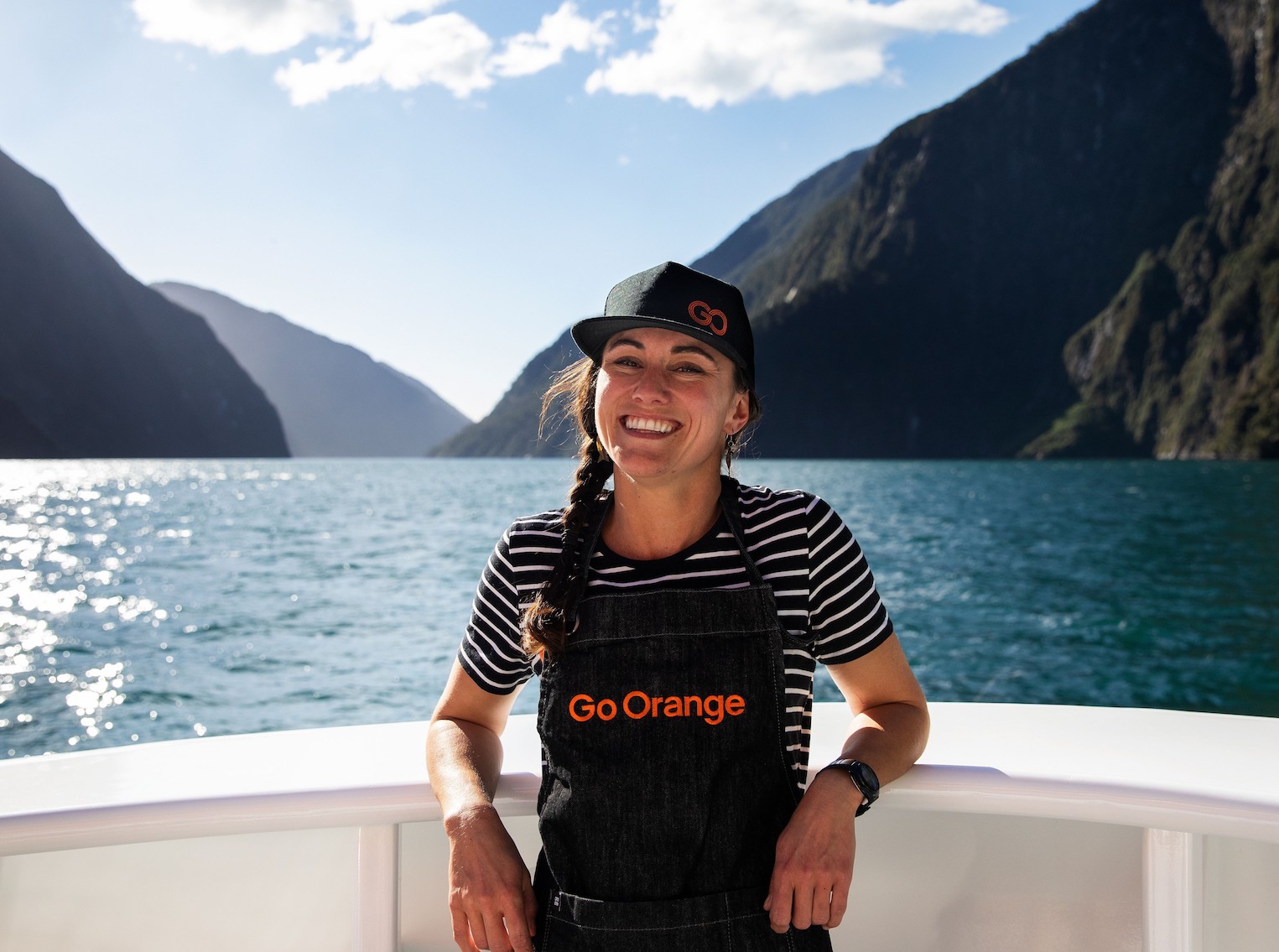 A love of the great outdoors and a quest for adventure are behind the appointment of a new Go Orange Kayak Experience Manager.
Courtney Quintrell has over 20 years' experience working in tourism and hospitality, six of those in stunning Fiordland National Park.
And now she's living her "dream job" enabling visitors to discover the serenity and beauty of Doubtful and Milford sounds on sea kayaking adventures in this remote part of the world, and kayak trips in the heart of Queenstown.
Born and raised in the US, Courtney says she loves to travel "anywhere and everywhere", which ultimately brought her to New Zealand.
Her first New Zealand role saw her learning the ropes as a guide, driver and 2IC for a Milford Sound kayak company, interspersed with time in Alaska as a river guide and lodge guest services manager.
Joining Go Orange in November last year, she managed the daily operations of a full-service café on its newly-renovated scenic cruise boat the Milford Haven, catering for 500-plus guests each day.
And as the 2019/20 summer season cranks into gear she's thrilled to take up her new role as Kayak Experience Manager.
"I have paddled a few places in the world, but nothing competes with kayaking in Fiordland!" she says. "The landscape is awe-inspiring, and the weather makes it even better. You haven't really seen the place at it's best until you've paddled in proper Fiordland rain. It's incredible!
"It's hugely rewarding to be in a position to have fun with our guests while working in such an exciting industry in the most beautiful place in the world.
"I am excited to work with our amazing kayaking team who deliver an outstanding experience, day in, day out."
Go Orange is thrilled to welcome Courtney to her new role.
"We're looking forward to working with her, especially knowing the level of experience and fun she'll bring to the kayaking team," says Go Orange Head of Experience Russell Thomas.
When she's not busy working, Courtney's renowned for the five years of time and energy she's put into coordinating the Milford Sound Wild Foods and Brews Festival, the largest community event in the Sound.
And in what's left of her 'spare' time she's into tramping, camping, hunting, motorbike riding, fishing, skydiving, rock climbing, mountain biking, paddle boarding, rafting and snowboarding.