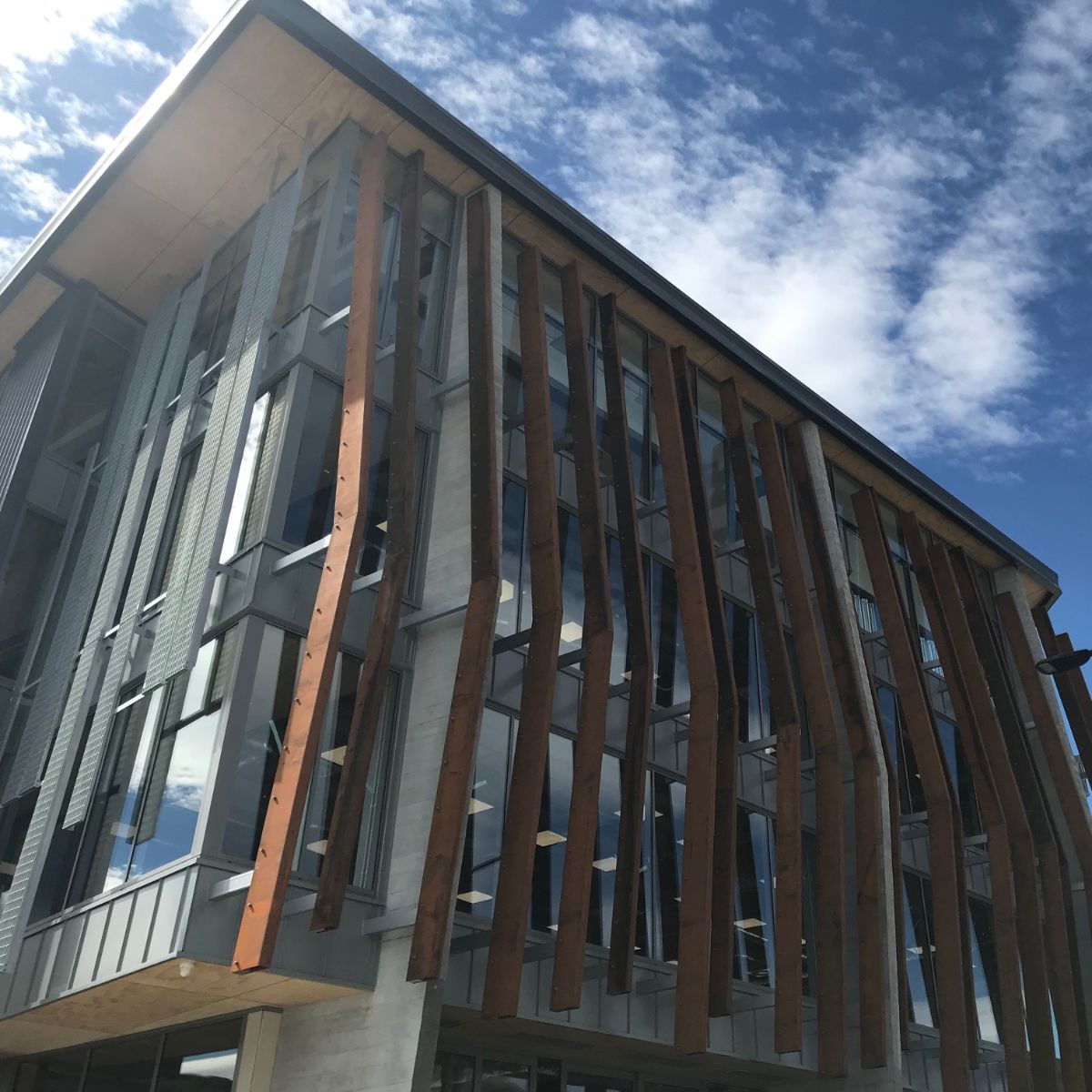 Five Mile's family is growing
From a new bar, to shared working spaces, and a cafe/restaurant – Five Mile Business and Retail Centre welcomes a range of awesome businesses to the precinct this year.
Their new Craigs Investment Building at the far end of Five Mile Place will be home to a diverse crew of familiar and new-to-town businesses.
Fresh faces officially opening their doors in early August include Mountain Club co-founders Jason Wilby and Chris Davern.
Mountain Club is a collaborative office space perched on the third floor of the new building. Think sun deck, boutique office spaces, high-tech design and 280-degree views of surrounding mountains.
The business duo expects to build a community of around 100 businesses, entrepreneurs and creatives, channelling 'boutique hotel' vibes with its furnishing style rather than a traditional office.
"It feels like Queenstown is on the cusp of a major transition from a solely tourism-based economy to one that can offer highly skilled roles in design, technology and services," Jason says.
"Queenstown attracts some brilliant talent and we're going to provide them with a truly beautiful space to work from."
Mountain Club welcomes everyone from local community members to entrepreneurs and business travellers.
Memberships will include unique perks such as Supreme coffee roasted in Wellington, local craft beers and community nights, plus all the usuals like fibre-powered wifi and unlimited printing.
But wait, there's more … welcome to the family…
New standalone pub –  Queenstown hospitality entrepreneur Pete Jefford is opening up a pub mid 2020 – details are yet to come but expect lots of brick and reclaimed timber, a garden bar pavilion, and an all-weather kids' play zone.
Joe's Garage Cafe – doors will swing open on Joe's 13th location in time for spring and summer. Ground floor space, plenty of outdoor seating and a big open fire with The Remarkables as a backdrop. Can't wait.
AR & Associates – located on level three and opening this month the boutique multi-disciplinary consultancy provides specialist inputs across planning, project management, civil and environmental engineering.
Focus Technology Group – IT and software company – expected to open late August on level two of the Craigs building.
Ace Car Rental – setting up shop on land behind the Five Mile Centre close to the Queenstown Airport, scheduled to open early November.
For more info visit www.fivemilecentre.co.nz