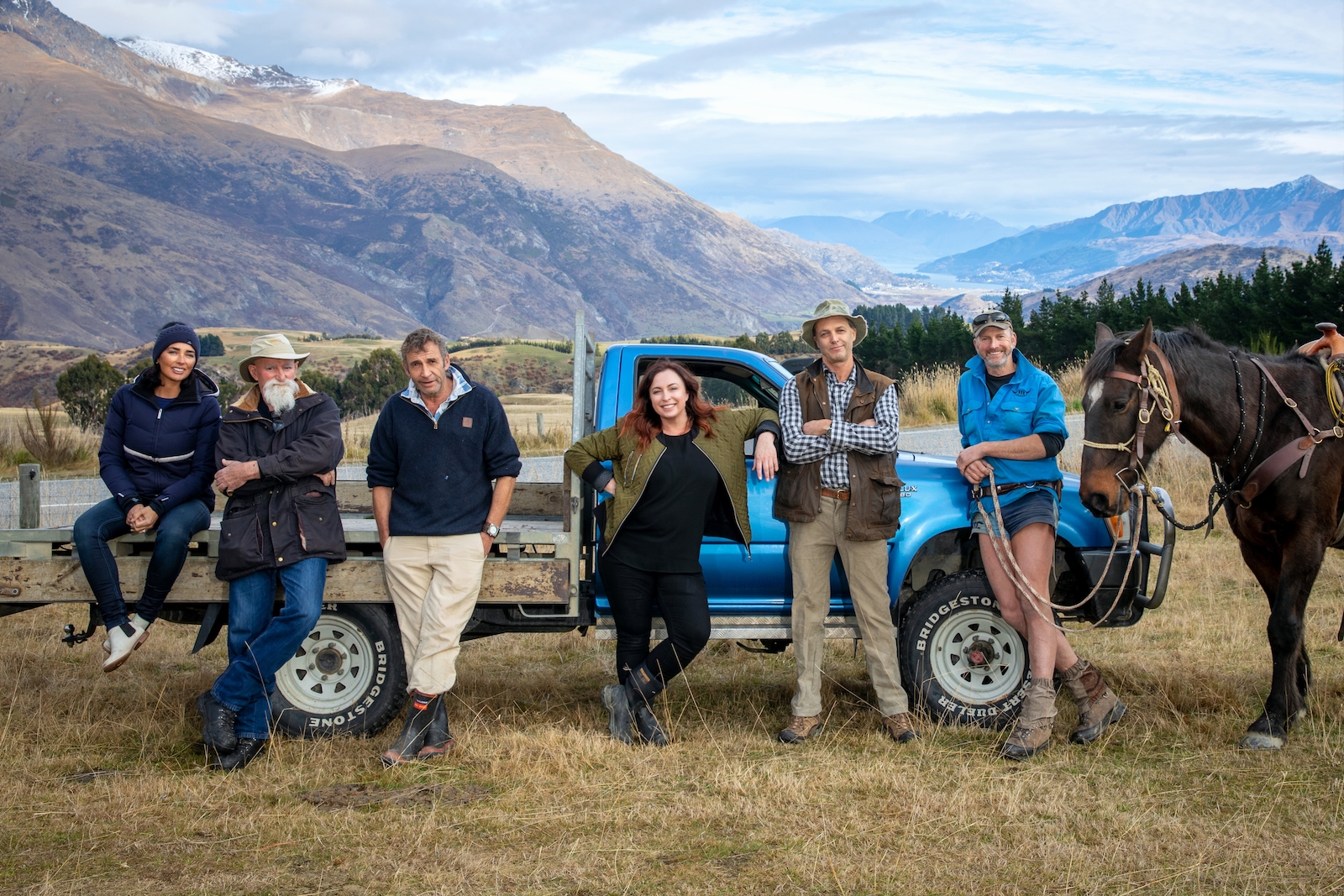 It was celebrations all round when Queenstown faces and personalities starred in an advertisement which took out gold in the casting category of the recent Asia Pacific film awards.
The Australasian Writers and Art Directors Awards are hotly contested every year, showcasing creativity and excellence across disciplines ranging from advertising and design to film and entertainment.
Queenstown Casting Director Jackie Gay of Still Vision was tasked with finding authentic local characters with a 'special twist' and is delighted with the end result.
Jackie is well known for her work as an award-winning photographer, recently expanding into work as a casting director and on-set stills photographer for the film industry.
"I see the job as being like a diamond hunter, looking for the perfect people to match the characters in the script," says Jackie, who works closely with local talent agents to find the right people for the roles. 
"If I need to find people who may not be with a talent agent, I go street casting, looking for people that might be suitable and approaching them for a chat. A lot of people out there don't realise how cool their vibe actually is, so it's more of a surprise than anything to them."
For this latest ad she cast for multiple award-winning director Damien Shatford of global commercial production company Sweetshop. Alongside Reel World Casting in Auckland, the job required her to find people for Toyota NZ's latest campaign, celebrating the bond between friends, a driver and their Hilux, and between Toyota and New Zealand.
"I stopped people at petrol stations, rocked up to hunters in carparks, put fliers on Toyotas up at ski fields when I was snowboarding and even hit a few people up on chairlifts. Once you start street casting you can't stop and I love it," she says.
"This region has so many authentic locals, I even arranged a casting session at the Glenorchy pub, got locals to come down for a few brews and put them in front of a camera.
"We were supported by our local GWD Toyota branch to help find authentic Toyota owners, and with their help we auditioned some of their customers as well."
More than 100 people auditioned in Jackie's Queenstown and over 300 in Auckland, with videos then presented to Toyota by Saatchi & Saatchi. A shortlist of their favourite talent was called back to Still Vision's casting studio for a second audition in front of Damien.
"I love the callback process, because it allows me to work closely in my studio with directors and learn from their experience. Damien's style was particularly enjoyable and a privilege to watch. He has this amazing ability to draw a performance out of people while making them feel comfortable."
Out of the 12-strong cast half of those picked were from Queenstown which Jackie says is a "superb" result.
The final cast included Queenstown school bus driver Ted Lord, high country farmer Jez Scott, film industry worker Dean Morganty, local farmer Tony Glynn, professional mountainbiker David McMillan and Ican talent model agency owner Tracy Cameron.
Shot on Queenstown Hill, the ad has hit the mark with viewers for its showcasing of different models and drivers that are part of the Hilux New Zealand 'story'.
Saatchi & Saatchi NZ chief creative officer Steve Cochran says the Hilux has long been a part of Kiwi culture. "It's been as fun to make as we reckon it is to watch," he says.
"With more film jobs coming in this proves that there is still 'local' gold in those Otago hills yet to be discovered," Jackie says.